MPharm Pharmacy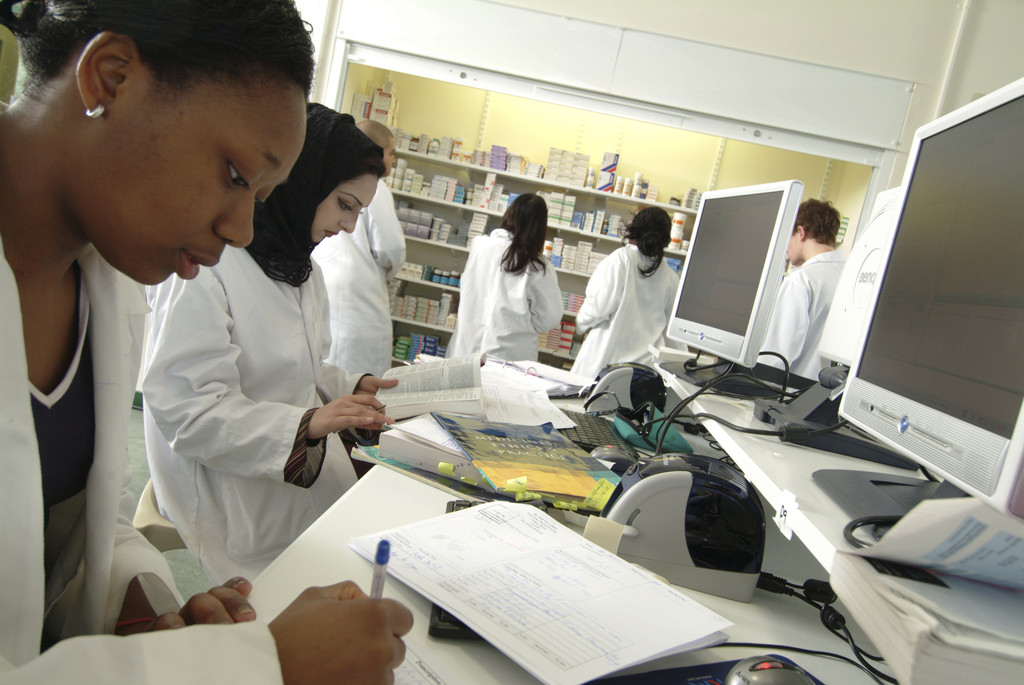 Our MPharm programme is delivered in the Cardiff School of Pharmacy and Pharmaceutical Sciences, which is internationally renowned for the quality of its teaching and research. It is accredited by the General Pharmaceutical Council (GPhC) of Great Britain as a route of entry to the profession of Pharmacy. A strong academic degree, integrating science with therapeutics and clinical practice and incorporating hospital and community placements, together with planned inter-professional learning with medical students makes our graduates popular with employers. The School is undoubtedly one of the best in the UK, year after year being at or near the top of national league tables.
On our four-year programme, you will learn about the discovery and development of new drugs; about their chemical, physicochemical, pharmacological and toxicological properties; you will study the clinical uses of medicines and the role of the pharmacist in relation to other healthcare professions. You will learn about the underlying pathophysiology of many human diseases, and how the use of medicines can halt, slow the progression of, or reverse disease processes. You will study in a thriving intellectual environment, alongside leading research programmes, and a variety of postgraduate and professional courses in the pharmaceutical sciences and clinical pharmacy.
Modules on the course include:
Human Body Systems

Principles of Drug Design

Formulation Science

Chemical & Biological Properties of Drug Molecules

Research Methodology
Students are taught, learn and assessed through a combination of lectures, practical classes, workshops, practice placements and seminars.
Once qualified as a pharmacist you have a wide choice of career options in hospitals and community practice, industry and research in the UK or elsewhere in the world. In 2012, 100% of the School's graduates were in employment within six months of graduation. Employers included: hospital pharmacies, community pharmacies, research institutions and pharmaceutical companies.
Find us on Social Media:


Facebook.com/cardiffinternationalstudents


Twitter: www.twitter.com/CardiffIO


YouTube: www.youtube.com/user/cardiffinternational


Skype: cardiffinternational