BEng Mechanical Engineering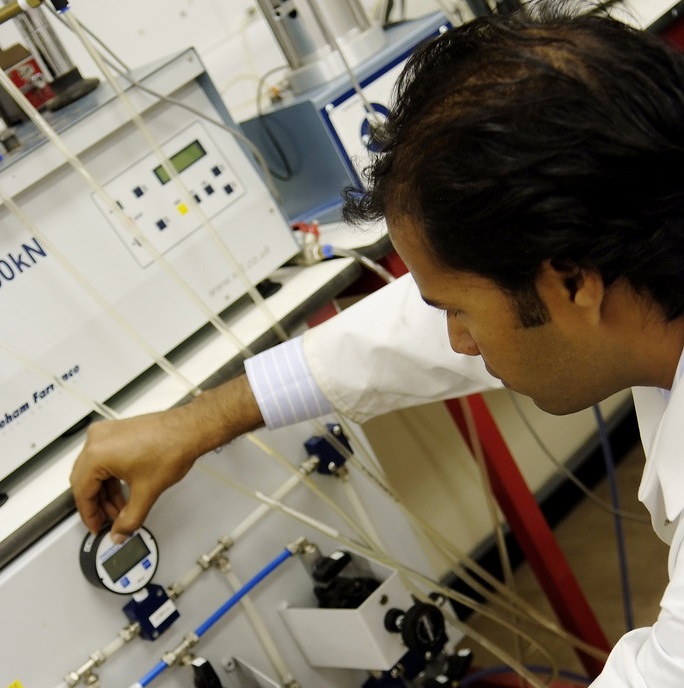 Mechanical Engineering is the creative application of science and expertise to the design, construction and operation of products and processes.
From the design of jet engines and racing cars to the production of consumer goods, mechanical engineers are essential, and combine imagination with modern technology to offer innovative solutions to meet the complex requirements of society and industry.
In all industrial sectors, Chartered Mechanical Engineers develop well-designed products, manufacture them by efficient processes and sell them skilfully on world markets. Choosing this degree means that you will receive a sound training in the fundamentals and applications of engineering principles and can look forward to a challenging and rewarding career. There is a great deal of choice available to you at the Cardiff School of Engineering as it is one of a few Schools to offer both sandwich and full time MEng and BEng degree schemes in Mechanical Engineering.
Modules on this course include:
Thermodynamics and Heat Transfer

Electrical Technology

Biomechanics

Robotics and Image Processing

Energy Studies

Product Design

Business Management
Students of Mechanical Engineering can also choose to undertake a Year in Industry, gaining real work experience with a leading UK company. We have an official partnership with the City and Guilds of London Institute which will enable you to achieve the Senior Award of Licentiateship after successfully completing your placement. This is a professional qualification which rewards work related competence and expertise and is widely recognised by employers. No matter what you choose, you will be taught the fundamental aspects of engineering through a combination of lectures and tutorials, supplemented by the practical aspects of engineering which are taught through laboratory and project-based work.
The Cardiff School of Engineering has a reputation for providing education of the highest quality. The School is renowned for its up-to-date teaching and research facilities and its strong links with industry. The School's graduate students are in great demand from industry and the public sector across the UK and internationally. Recent statistics indicate that the vast majority are following chosen career paths within six months of graduating, with a substantial number of graduates working in product design for the automotive, aeronautical, communications and energy industries.
Find us on Social Media:


Facebook.com/cardiffinternationalstudents


Twitter: www.twitter.com/CardiffIO


YouTube: www.youtube.com/user/cardiffinternational


Skype: cardiffinternational