"Unlimited music..."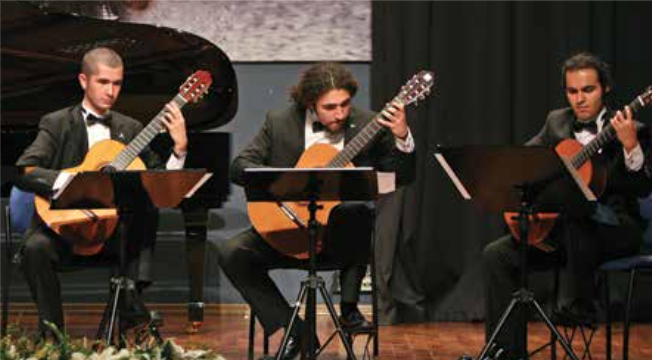 The Department of Music was opened in 2008 and was the first music department
in the Aegean region to be established by
a foundation university. The department, which also includes the Yaşar University Chamber Orchestra, has been planned according to an institutional model, in which students benefit from a practical education, supported by their academic and cultural development. Through this implementation model, students progress to play as soloists or in accompaniment, and ultimately become performing members of the orchestra.
In 2009 the department started to offer Stringed Instrument training, both Graduate and Proficiency programmes; while in 2010 the Piano - Guitar Graduate programme was introduced. In 2011, the Music Department initiated the first "Student Focused" music education programme in Turkey.
DEPARTMENT FACILITIES:
In order to support students in their training and give them every opportunity to excel
in their practical and theoretical courses,
the department has instrument practice rooms that are available for one-to-one tutorials, sound proofed classrooms, studios, recording areas and a concert hall for performances. The concerts given by the Yaşar University Chamber Orchestra and Music Department students are filmed and broadcast on-line, using the latest high definition digital broadcasting technology.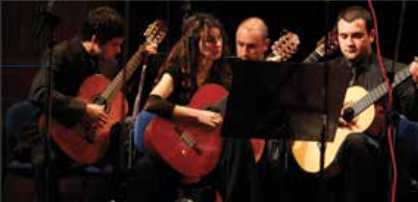 JOB OPPORTUNITIES:
Students are given a specialized education, designed according to the requirements of the Music Industry. Having studied with internationally acclaimed academic staff, graduates are given every opportunity
to further their careers as professional performers on the international stage. They may also choose to develop their skills in the fields of Concert Management, Stage Management or Music Critique.
Graduates also have command of at least one other foreign language, as well as an advanced knowledge of English, boosting their professional credentials. Graduates may be employed as soloists in symphony orchestras, opera and ballet companies or may pursue an academic carrier. They may also find work in any of the various branches of the music industry.
PROGRAMME:
The Department of Music trains performers with a high quality lesson programme that allows them to develop their skills in a variety of areas. As a result of this education, the student is given every opportunity to excel on the world stage.
The undergraduate programme includes courses in Piano, Guitar, Strings and Vocals in Classical, Pop and Jazz music. Practical based, artistic Masters and Doctoral programmes are also available. These graduate programmes accept students in the areas of Stringed Instruments, Piano and Guitar.
Connect with us on social media

Facebook.com/YasarInternational


Twitter.com/YasarIntOffice


YouTube.com/user/YasarInternational