Gastronomy and Culinary Arts
Gastronomy and Culinary Arts industry is growing globally. Gastronomy is now more than just a vocation: It is accepted as a branch of art. Gastronomy and Culinary Arts experts offer not only good taste, but a pleasant experience of eating and drinking fine foods and good drink. This program aims to cultivate creative, executive, trend-setting graduates who combine theoretical education with practices.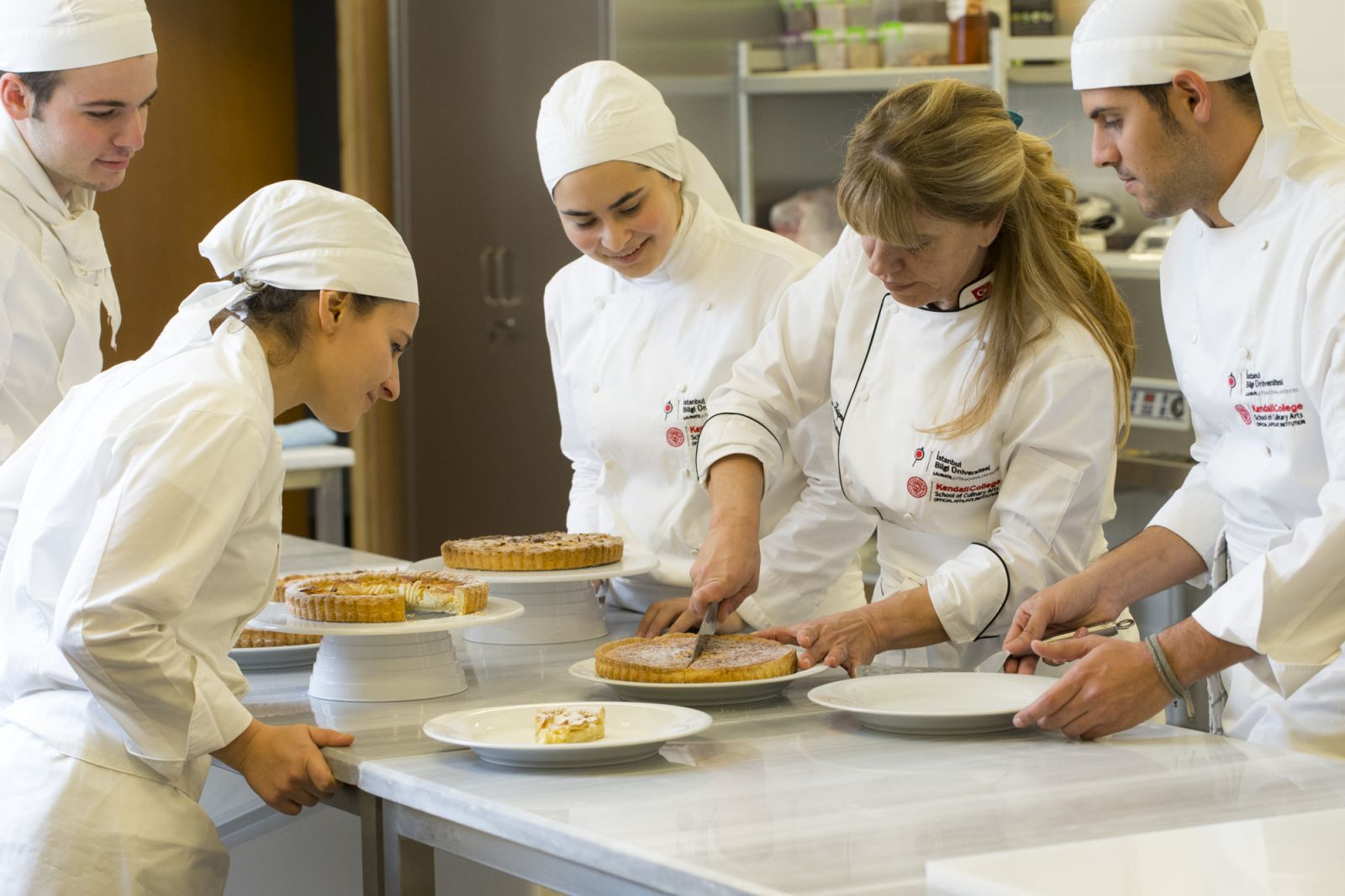 BİLGİ's Gastronomy and Culinary Arts Program aims to cultivate leading young gastronomes who are globally competitive and equipped with the necessary knowledge and practice to be leaders of industry.
By the end of the course, graduates will have experience in the pre-production phase of input procurement through to mastering classical and modern cooking techniques. The four-year programme also covers the business and marketing necessities required to run and maintain an international culinary business.
Graduates are equipped to work as a qualified chef in leading restaurants, hotels, cruise ships and catering companies. Many have gone on to open their own successful restaurants and businesses
Connect with us on social media

Facebook.com/Bilgi-University


Twitter.com/BilgiOfficial


YouTube.com/user/IstanbulBilgiUni