Student Testimonials
"Loughborough prepares you very well for life after studies. There are regular employer presentations on campus and you get to talk to employers about what the job market is like."
Lola Bankole - MSc, Information Management and Business Technology
See more videos and student testimonials here

Recent Graduates
With strong career links and a rare and welcoming prestige help Loughborough University's international students on to great careers. Here are two recent case studies of our recent graduates, and what they're up to now: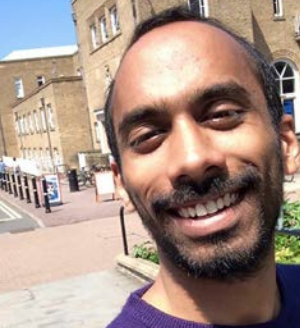 Name: Saransh Gupta
Studied: MSc. Ergonomics/Human Factors
Year of Graduation: 2015
Now working at: Rock Kitchen Harris
Job title: User Researcher
Your background:
I grew up in a small town in India - Ludhiana. I was always inclined towards academia and had a competitive streak to everything I did. After A Levels, I decided to pursue Bachelors in Industrial Engineering and Management in Bangalore. During that time, I actively involved myself in the film and theatre industry and got to work with some fine artists across the world. I also worked on a film project as an assistant director for the world's biggest not for profit mid-day meal programme - Akshya Patra During my Bachelors, I was introduced to Ergonomics (just a tiny chapter) and I knew this would go a long way if I stuck to it. After completing my Bachelors with distinction, I decided to take a year off and do some backpacking. Travelling helps me open up to new ideas and be more connected to people and the community.
Read more of Saransh's story here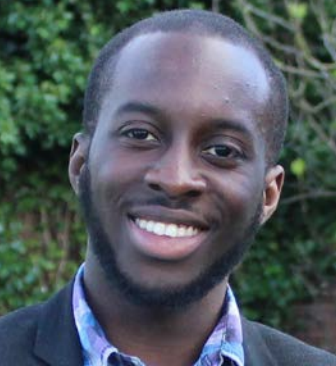 Name: Laju Sobotie
Studied: BSc Information Management and Business Studies
Year of Graduation: 2015
Now working at: Morgan Stanley
Job title: Business Analyst

What if anything would you have done differently during your time at Loughborough University to help you prepare better for your career/life upon graduation?
To be honest, there is not much I would do differently. In terms of preparing for life after graduation, the placement year really helped me so if you can do a placement I would advise you to. This will make life in final year easier as you may have potentially secured a graduate job. Even if you don't secure the graduate job off the back of your placement that one year experience will be invaluable when applying for graduate jobs. Also the rigorous selection process you have to go through to get a job will not be new to you.
What advice would you give to a student studying your subject at university now?
Try to hit the ground running from your first year. Don't listen to anyone that says all you need is 40% because first year doesn't count. It may not count to your overall degree classification but by making an effort it will help you better understand what lecturers want and how to do well so you go into your second and final year knowing exactly how to go about your work.
You can read more of Laju's story here
Read more student profiles here http://www.lboro.ac.uk/departments/meme/undergraduate/students/
Find out more about Loughborough University helps its students here http://www.lboro.ac.uk/services/careers/students-and-graduates/research-your-career/graduate-destinations/grad-profiles/#d.en.629472
Find us on Social Media:



Facebook.com/lborouniversity


Twitter: @lborouniversity


Youtube: /user/lborouniversity


Instagram: lborouniversity