Physics (Undergraduate) at Loughborough University
At Loughborough we aim to take your natural enthusiasm for physics and inspire you to delve deeper into this rich and constantly advancing discipline. Our physics degrees give you a solid grounding in the fundamentals, while extensive optional modules let you tailor your course to suit your own interests and career aspirations.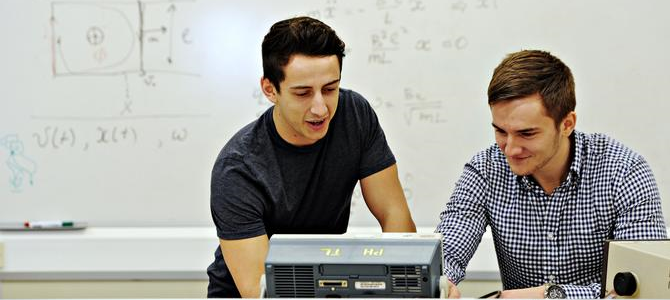 All our courses include BSc and MPhys options and an advanced research project. The MPhys courses may be taken in four or five years. The five-year version of the course includes either a sandwich year of employment in industry or a year of study abroad between the second and the third or the third and the fourth year of study.
You can change the shape of your studies as your interests evolve. Many transfer possibilities exist. You can delay the choice between MPhys and BSc course until the end of Year 2.
To learn more please visit the courses page here.
Find us on Social Media:



Facebook.com/lborouniversity


Twitter: @lborouniversity


Youtube: /user/lborouniversity


Instagram: lborouniversity