Computer Science (Postgraduate) at Loughborough University
A postgraduate degree not only deepens your knowledge; it also enables you to specialise, build your research skills and gives you a qualification that can propel your career opportunities.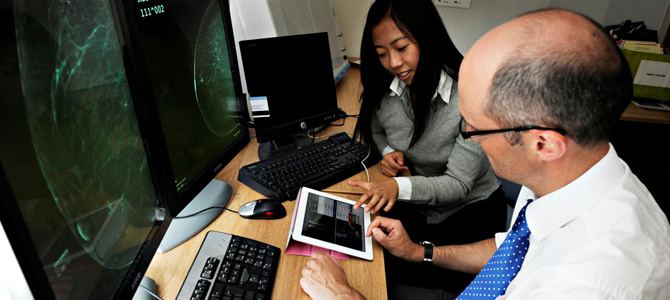 Ranked 6th in The Guardian University Guide 2017

Top 5 in the UK for overall student satisfaction (2016 National Student Survey)
Our MSc programmes have been developed with input from UK and international organisations, ensuring their commercial relevance and equipping students with the practical skills sought by employers. Indeed, our strong links with industry put us at the forefront of technological development and provide excellent employment opportunities for students.
Students will have 24-hour exclusive access to computer labs, including a designated MSc laboratory, supported by a team of systems specialists, while our research not only informs the curriculum, but also provides opportunities to work on collaborative projects with industry partners.
Graduates have gone on to enjoy careers within a diverse range of organisations, including Google, Credit Suisse, Ocado, Rolls-Royce, Winton Capital and AVG Technologies.
The Quality Assurance Agency has given the Department the highest available commendation for the standard of its teaching provision.
To learn more please visit the courses page here.
Find us on Social Media:



Facebook.com/lborouniversity


Twitter: @lborouniversity


Youtube: /user/lborouniversity


Instagram: lborouniversity