MSc Media & Communication
This flexible course gives you the chance to study communication and media theory at an advanced level. It will provide you with a highly employable set of skills, together with the ability to engage with theoretical concepts and display critical understanding and analysis.
You can tailor this MA to suit your needs, with the option of a start date in September or January, and three exit points from the course, each leading to a different qualification: Postgraduate Certificate, Postgraduate Diploma or Master's degree in Media & Communication.
Significantly, this MA also offers you the option of a 30-week professional placement within the communication or media sector, designed to enhance your employability after graduation. You will be offered a range of options, giving you the opportunity to focus on subjects that are of interest and relevance to you. This MA is underpinned by our practice-led research expertise, which allows you to develop your capability to engage with research and communicate your ideas in a variety of media, including text, video and audio. You will receive an iPad for the duration of your course to aid your learning and study.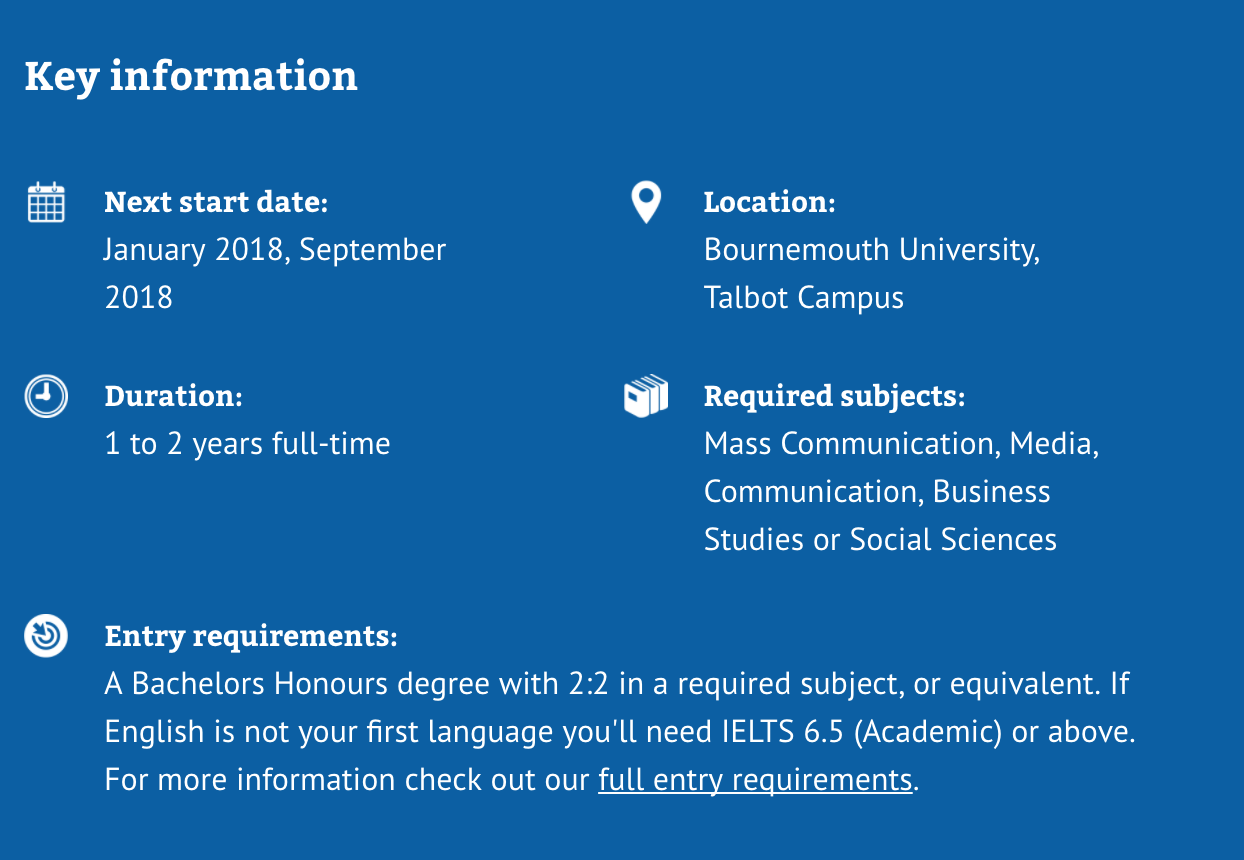 Find us on Social Media:

Facebook.com/BournemouthUniversityInternational

Twitter: @myBUstory

Instagram: BUinternational