MSc Events Management
This course will provide you with the opportunity to develop skills essential for working in the events sector, using theories and processes of project and operational management. You'll learn about the event management cycle, including planning, design, implementation and evaluation of a variety of events. As an academically driven course, you'll learn to critically evaluate a range of theories and models relevant to events management. The practical element of this course focuses on the application of theories and models to event examples, including the organisation of your own live event as part of a group.
The make-up of the course is truly international, giving you an interesting opportunity to mix with a diverse range of nationalities. This allows you to increase your intercultural competence, which is vital for working in a mixed-nationality workforce and working for a mixed-nationality clientele.
You'll receive practical training delivered by research-active and industry-experienced staff. The course will help you become knowledgeable about diversity, aware of cultural differences associated with managerial work and develop your aptitude for leadership in the events management sector.
Discover more about international opportunities on this course by reading one of our students blogs.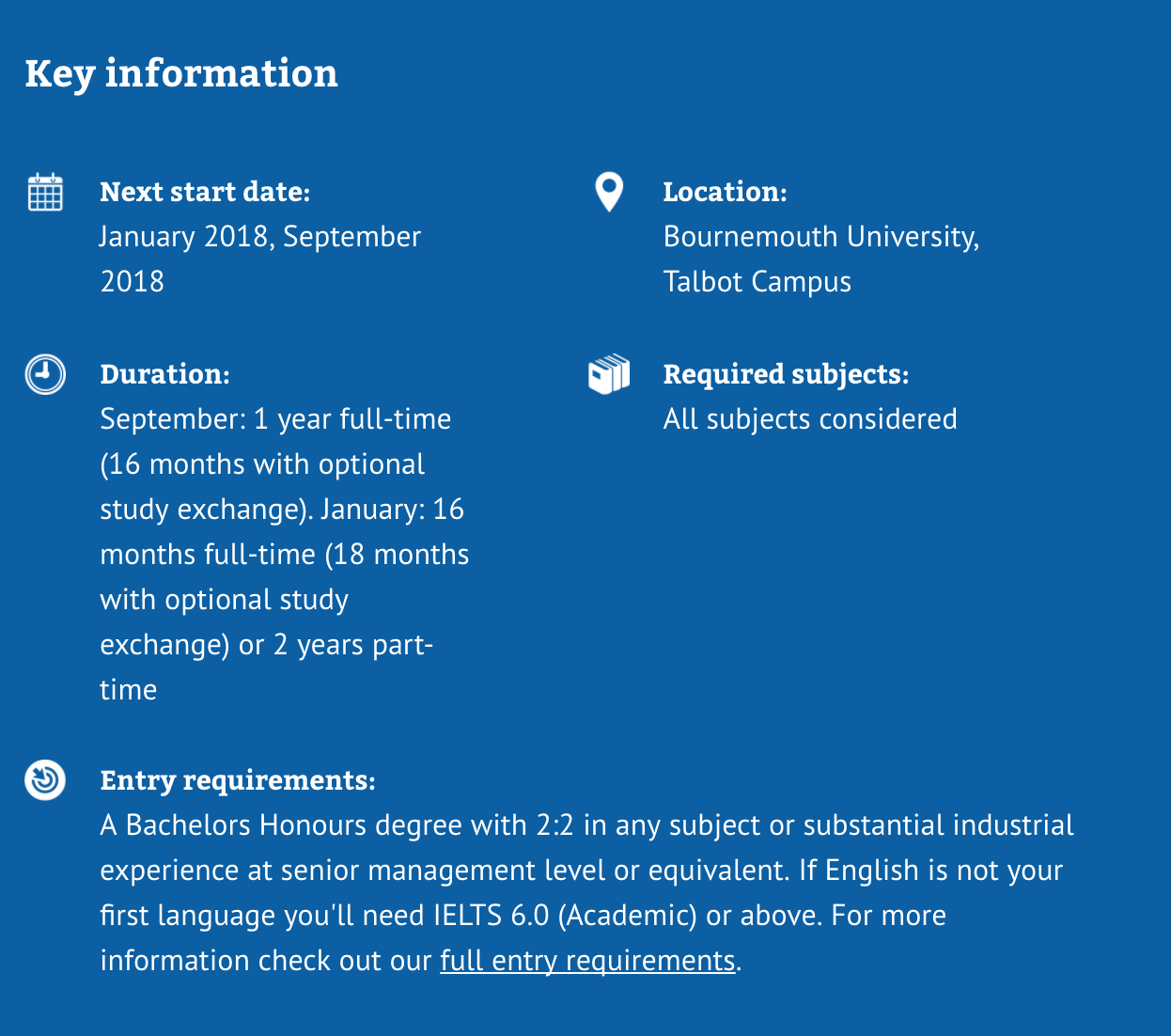 Find us on Social Media:



Facebook.com/BournemouthUniversityInternational


Twitter: @myBUstory


Instagram: BUinternational