MSc Innovation Management & Entrepreneurship
MSc Innovation Management & Entrepreneurship will give you insights and practical experience in the issues facing new business ventures and renewing established businesses through fostering creativity, design, and new ways of thinking. It builds theoretical knowledge alongside core business skills, needed to start new enterprises and transform existing ones through innovations in product, process or business models.
The course will build core knowledge, raised to new levels by highlighting networks and relationships needed for collaborative work in increasingly international markets for goods and services. You'll then be able to select from a range of options to focus your learning and then execute a major practical exercise to help launch your new careers.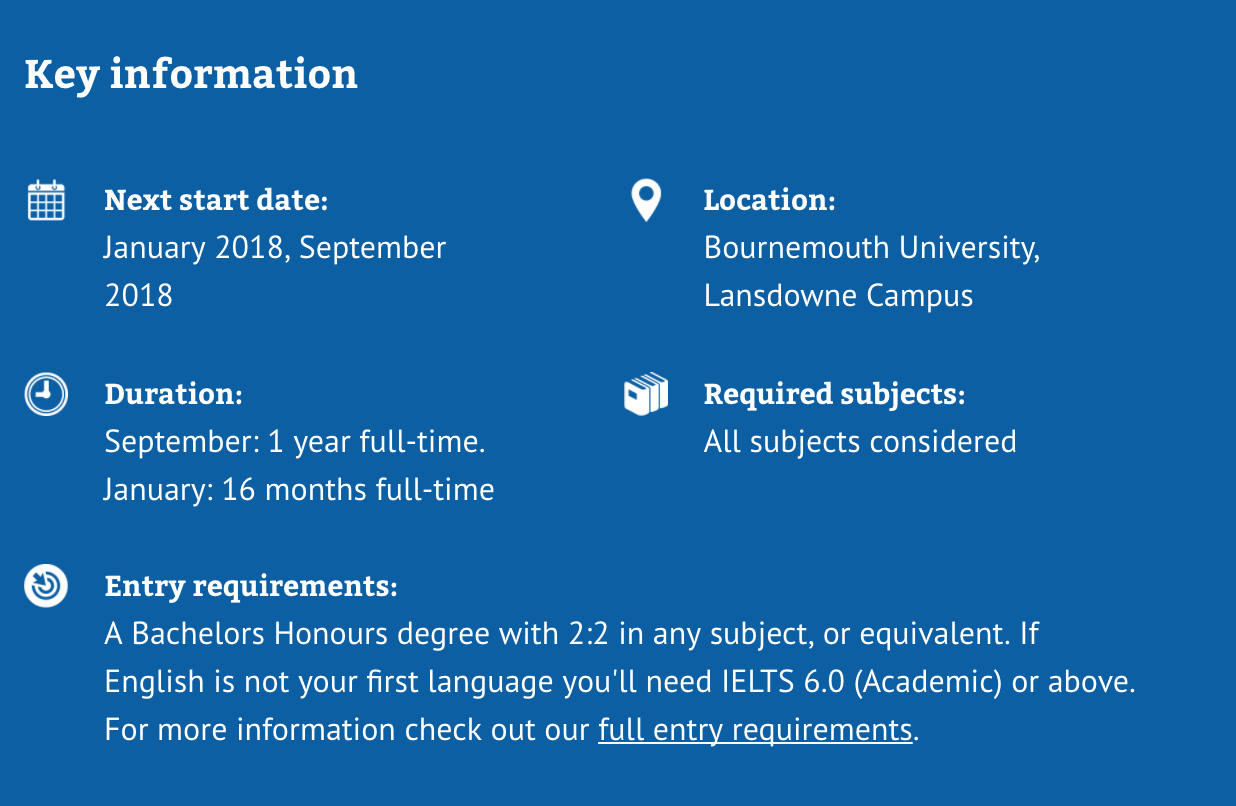 Find us on Social Media:

Facebook.com/BournemouthUniversityInternational

Twitter: @myBUstory

Instagram: BUinternational