MSc International Finance
This conversion course is ideal for graduates who would like to change subjects or career direction.This course has been developed for students who may not have a strong background in finance, but are seeking an opportunity to access the growing number of job opportunities that exist in the area of international financial analysis and management. The course covers corporate and international finance, and ensures students have a firm understanding of the broader economic and governance issues involved.
Moreover, the course will provide you with the practical skills necessary to analyse financial data and make effective decisions based on it. It will also help you develop transferable skills that will be the key to success in your future career: team working, objective analysis and communication.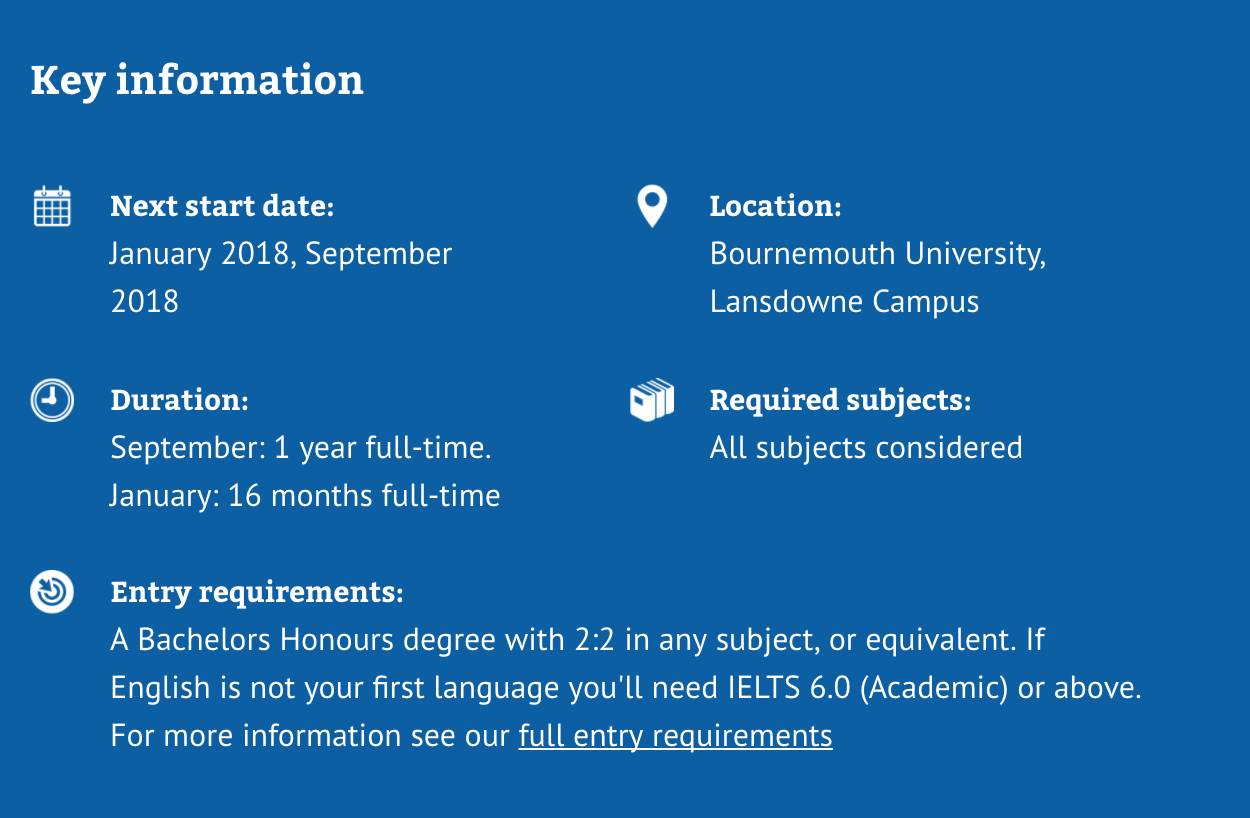 Find us on Social Media:

Facebook.com/BournemouthUniversityInternational

Twitter: @myBUstory

Instagram: BUinternational