MSc Events Marketing
This course focuses on events marketing, defined as the use of events for marketing purposes. In a competitive marketing environment, organisations are now marketing through events, whereby events are used as an integral part of the marketing communications mix. The event is not the end itself, but a means to achieve a product's or brand's marketing objectives. Events marketing is, thus, part of the experiential marketing domain, defined as the strategy of achieving marketing objectives through personal experiences which allow customers to engage and interact with brands, products, and services.
You'll learn about the most recent developments in a range of critical areas of events marketing such as sponsorship/branding, new media campaigns (guerrilla and ambush), PR stunts and virtual events. All aspects of marketing communications are discussed to enable you to prepare an integrated events marketing communications plan. You'll start the course by developing a sound understanding of management principles and the events industry; understand the strategic, finance and organisational context in which organisations operate. This will help you come up with events marketing solutions that satisfy the organisation's marketing communication briefs.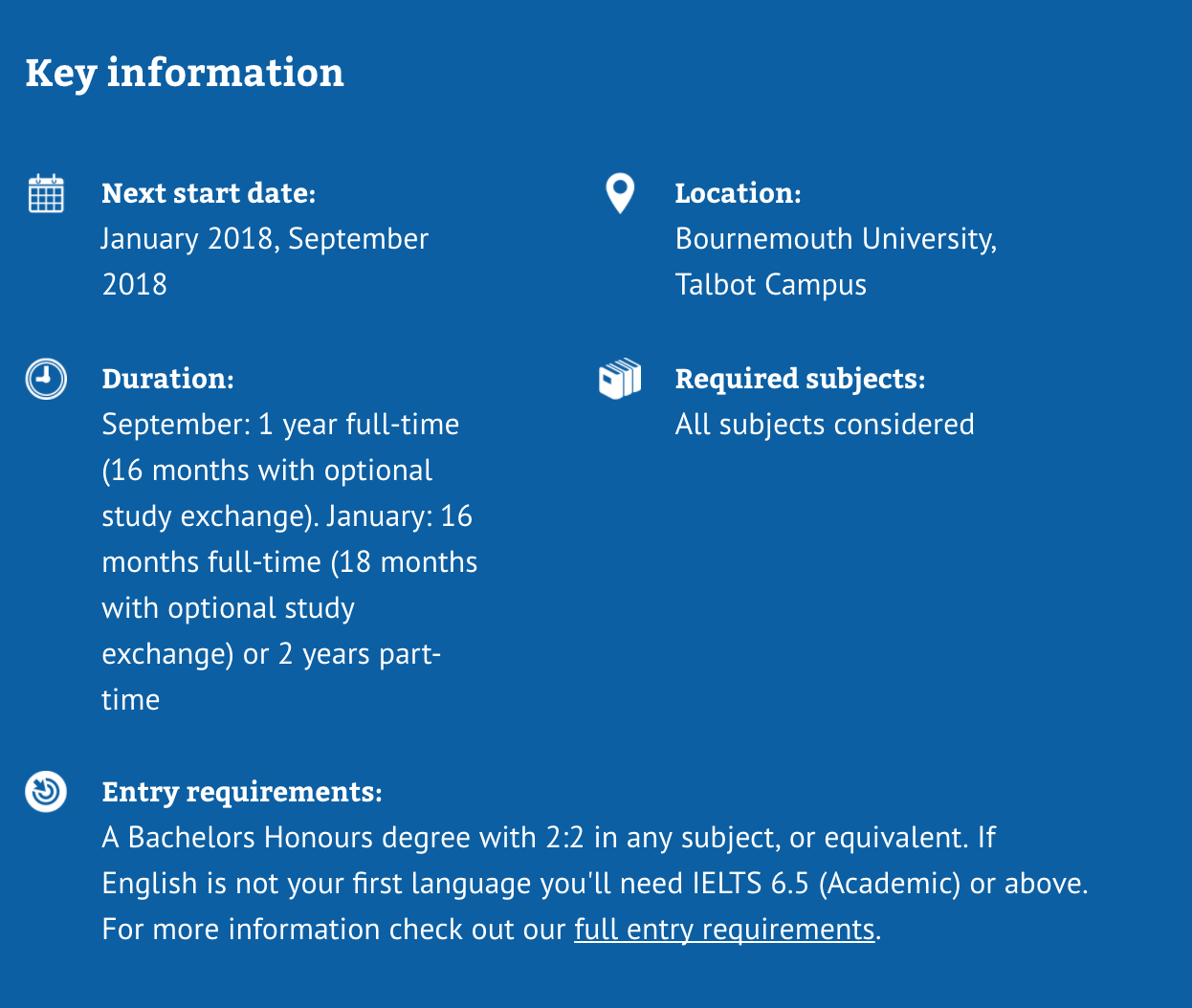 Find us on Social Media:

Facebook.com/BournemouthUniversityInternational

Twitter: @myBUstory

Instagram: BUinternational