MA Advertising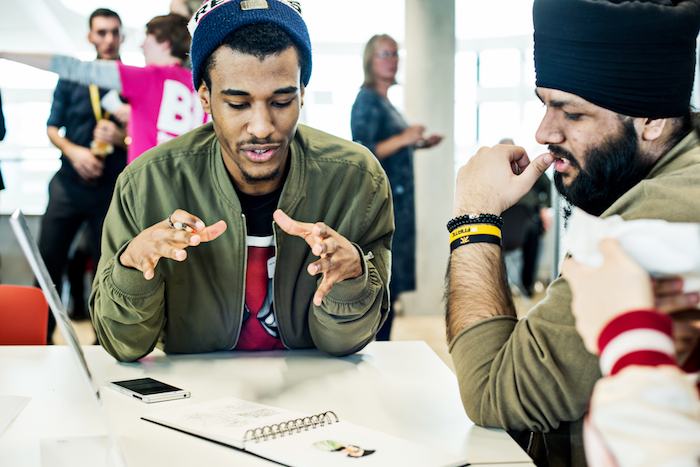 This dynamic course is for determined and driven people who are ambitious about their career within the advertising industry. Whether you have recently graduated with a good degree in an advertising-related subject or you are a communications professional looking to further your career, this challenging degree provides the knowledge and tools necessary to become an advertising specialist.
The course features an advertising 'boot camp' where you will get the chance to be embedded in a live agency environment (either in Bournemouth or elsewhere in the UK) or work as part of an agency team in-house on campus. This brings together all your learning and experience into an intensive work experience that prepares you for your future career in the industry.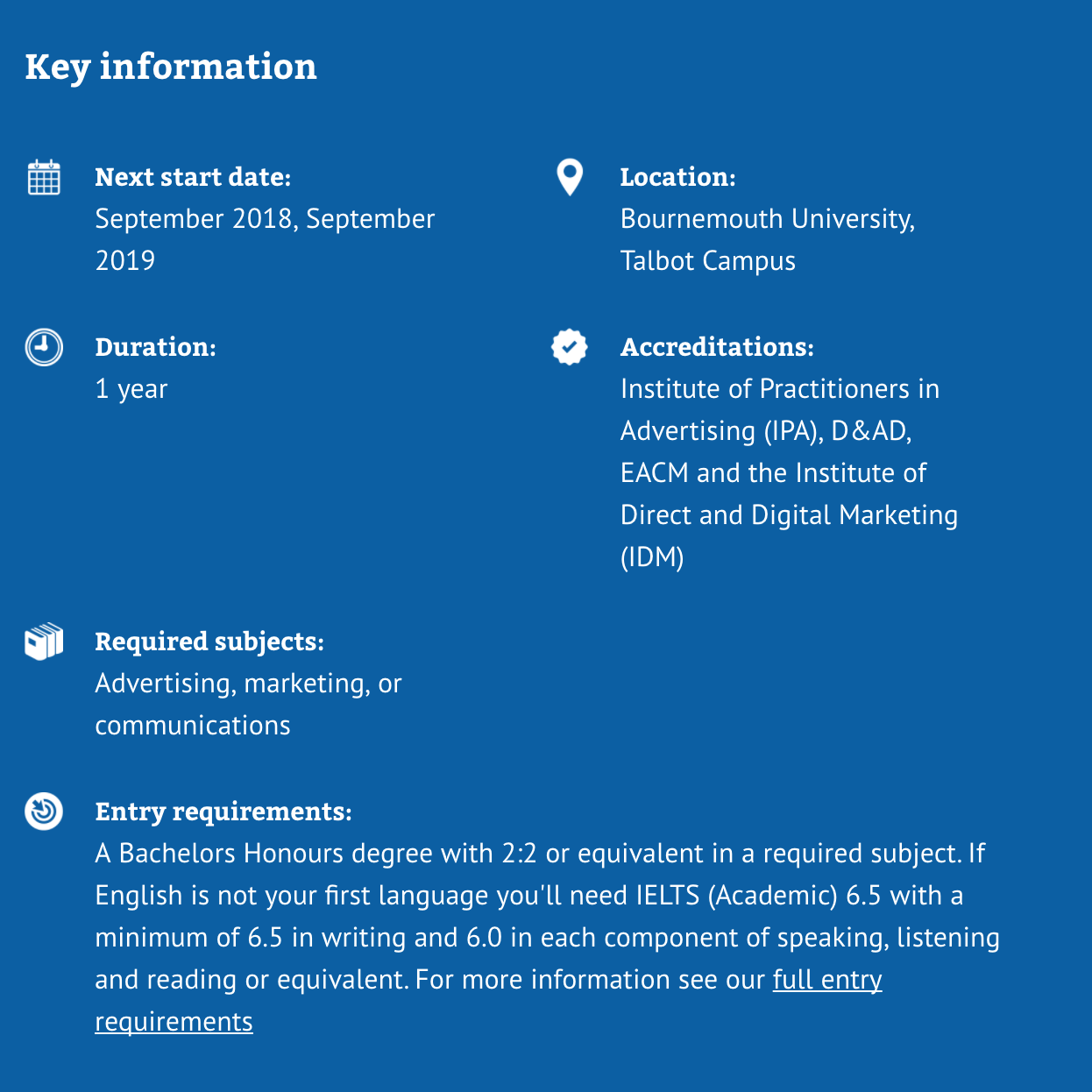 MA Advertising has academic, professional and practical relevance and our Faculty of Media and Communication has an excellent reputation within the marketing and corporate communications industries in the UK. It benefits from strong industry connections and is endorsed by the Institute of Practitioners in Advertising (IPA), Design and Art Direction Awards (D&AD) and the Institute of Direct and Digital Marketing (IDM).
Upon graduation, you will have a clear appreciation of the strategic dimensions of advertising and the management of creativity. You'll also possess the skills and knowledge to develop valuable insights using a range of advertising research and evaluation techniques. The course covers theory and approaches to equip you with the tools to think creatively, become aware of calculated risk and to challenge assumptions, academically and in practice.
Find us on Social Media:



Facebook.com/BournemouthUniversityInternational


Twitter: @myBUstory


Instagram: BUinternational