MSc International Hospitality & Tourism Management
This course is intended to provide you with an advanced understanding of the hospitality and tourism industry and a managerial perspective of how to run such organisations. After completing this course, you'll have the capacity to be involved in more analytical, developmental and strategic perspectives of the industries than those at undergraduate level, and gain insights of the issues affecting hospitality and tourism.
Equally, this course will provide the opportunity for you to identify and engage with specialisms such as consumer behaviour, marketing, international human resource management, revenue management and international market trends. You will also have access to a wide range of extra curricula activities and qualifications, such as our visiting speakers programme for example representatives from Hilton International, Shangri-la Hotels, Fairmont Hotels and Le Manior aux Quat Saisons. You will have the opportunity to attend our Annual hospitality student conference and to undertake added value courses such as the Wine and Spirits Trust Award, trips to the World Travel and Tourism Market, London and the HOTS Hotel Simulation package.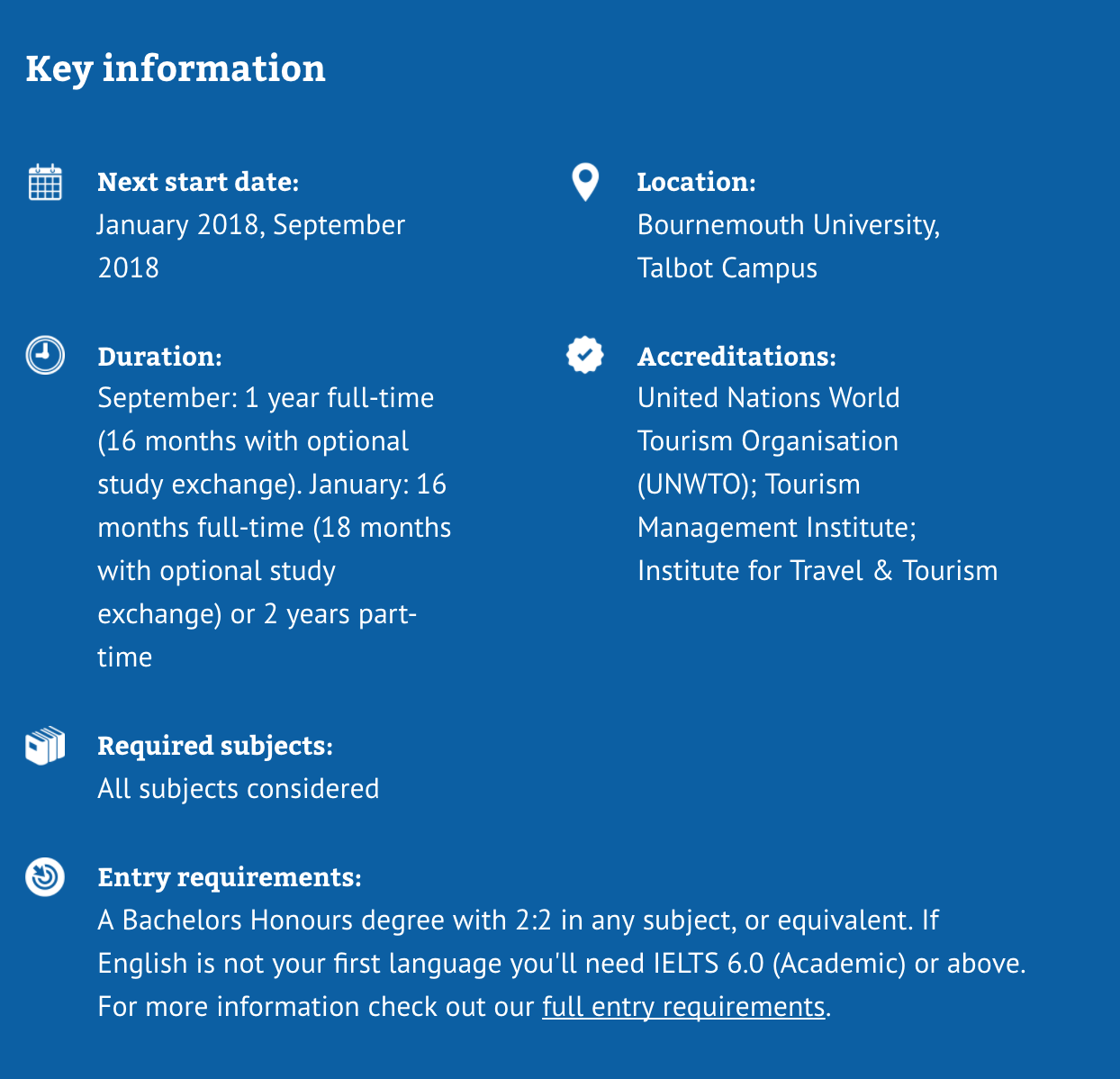 Find us on Social Media:

Facebook.com/BournemouthUniversityInternational

Twitter: @myBUstory

Instagram: BUinternational