Mathematics
Mathematics is vital in modern society, underpinning our understanding of the sciences, engineering, technology, finance and many other aspects of our everyday lives. Good mathematicians are in short supply and we aim to provide you with the tools you need to make a real difference in the world and to those around you.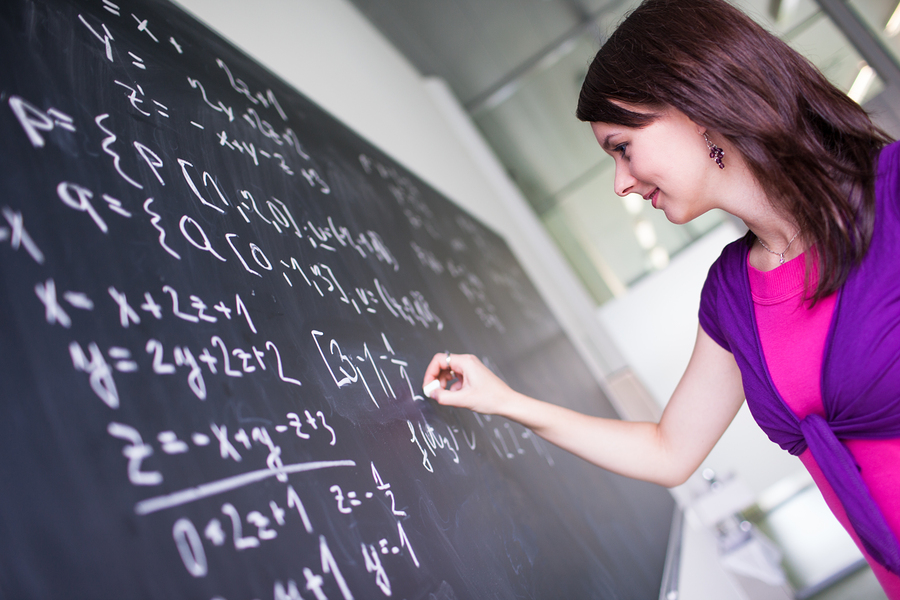 This course will not only develop your mathematical and practical skills and your understanding of teaching, learning and education; it will also allow you to share your enthusiasm to inspire others. With the support of dedicated and professional staff, you will study numerous aspects of both pure and applied mathematics and, in doing so, gain a good overall appreciation for the subject. There are also opportunities to work with the latest teaching technologies and apply your knowledge and skills in appropriate work placements.
Here at BGU, the learning experience is very different to larger universities where mathematics is typically lectured to large groups. Our tutors are very accessible and you can be sure you'll receive all the support you need. You'll be encouraged to understand and enjoy mathematics rather than be pressured to remember rules and algorithms, and the content is balanced to provide a good grounding in pure and applied mathematics.
We have experienced and dedicated staff who are passionate about mathematics and will work extremely hard to transmit that enthusiasm to you. This course is ideal if you take satisfaction from solving problems and would love to pass on your enthusiasm to others.
About Mathematics at BGU:
See the many applications of mathematics in everyday situations and, because we offer this as a joint-honours degree, you will be able to apply your knowledge to other areas, such as Education, Special Educational Needs & Inclusion or Sport

Develop a detailed knowledge and deep conceptual understanding in a range of mathematical topics including complex numbers, matrices, algebraic techniques, algorithmic methods, probability and calculus

Suited to those who enjoy working in small groups, discussing mathematics and enjoy regular support and guidance from tutors

You will be encouraged to understand and communicate concepts to others and you will learn how to apply your work to practical situations, using appropriate mathematical tools and models to aid with real-life problem-solving.

A large amount of the course is dedicated to practical workshops, where you can work through exercises and problems with others

Your sessions will be interactive, with plenty of time to ask questions, discuss ideas and practise worked examples

Outside taught sessions, you will have the opportunity for one-to-one tutorials and, if there's ever anything you need to discuss, your tutor will be available to give you advice
Discover more about Mathematics at BGU including module information and academic staff.
Find us on Social Media:



Facebook.com/BGULincoln


Twitter: @BGULincoln


Youtube: /user/BGULincoln


Instagram: BGULincoln