BA (Hons) Psychology
Psychology at BGU will help you answer any questions about life and who we are, such as: 'Why do we behave the way we do?', 'How do gangs, teams and friendship groups form?', and 'Will smiling make me feel more positive?'. As well as classic psychological theories and research, you'll be debating social issues, studying mental processes, and exploring current issues and topics.
Whether you choose to study Psychology as a Single Honours Degree or as part of a Joint Honours, you will gain an in-depth understanding of the scientific nature of the subject and of it's wider cultural and social impact. You will develop your understanding of psychology and its theories of the mind, emotions and behaviour and become familiar with how these theories are applied in our lives, communities and societies.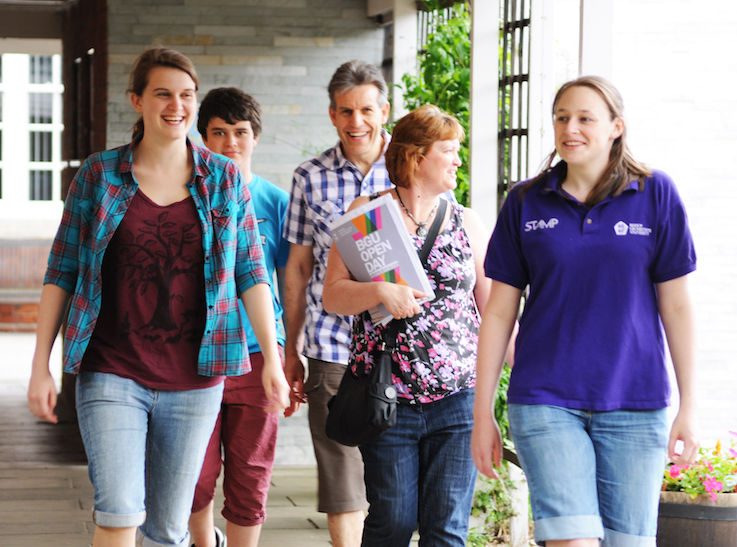 Here at BGU, we ensure you have close support and contact with your tutors and, with small group sizes, you'll always get the support and feedback you need. We also know how important it is to experience a real working environment so, through work placements and other projects, you'll be equipped for whichever career path you may choose after your degree.

Our BA Degrees in Psychology are accredited by the British Psychological Society (BPS) as conferring eligibility for Graduate Membership of the Society with the Graduate Basis for Chartered Membership, provided the minimum standard of qualification of Second-Class Honours is achieved and the empirical psychology project is passed. This is the first step towards becoming a Chartered Psychologist and/or Practising Psychologist.
About Psychology at BGU:
Psychology has a science base, yet includes a balance of liberal arts, technological knowledge, maths and computer-based skills

You'll be debating social issues, studying mental processes and exploring current issues

You will develop your skills in problem-solving, data analysis and prediction and reasoning skills - with a focus on real-world application

The course is taught by research-informed teaching and you'll receive scientific training and an in-depth understanding of the nature of the subject

You'll learn about specific mental processes, such as memory, language and control of behaviour, as well as broader issues and theories – both historical and contemporary

If you study this as a joint honours degree, you will be encouraged to explore links between your two subjects, applying your psychological understanding to areas such as learning, sport, literature, drama or history

You will carry out your own research projects and experiments, and apply your knowledge in the 'real world' through work placements and interactive case study sessions

You'll learn through a variety of methods, including laboratory classes, workshops, lectures, individual tutorials, discussion groups and seminars, with further support for individual study as well.

Your knowledge and understanding will be shown through practical work, including lab experiments and research projects, as well as exams, written essays, presentations and online assessment
Discover more about Psychology at BGU including case studies, module information, research and academic staff
Find us on Social Media:



Facebook.com/BGULincoln


Twitter: @BGULincoln


Youtube: /user/BGULincoln


Instagram: BGULincoln