Facilities / Campus
Our campus has a real buzz about it. On route to the café you might pass a film crew, a woman in Elizabethan dress and a DJ. It's a microcosm of the creative industries. Right down to having the best tools for the job.
We invest heavily in the technology and spaces that equip our students for life in the creative industries. We want them to get used to the equipment and facilities they'll find in the real world. We also make sure they have the right resources to make the most of their studies.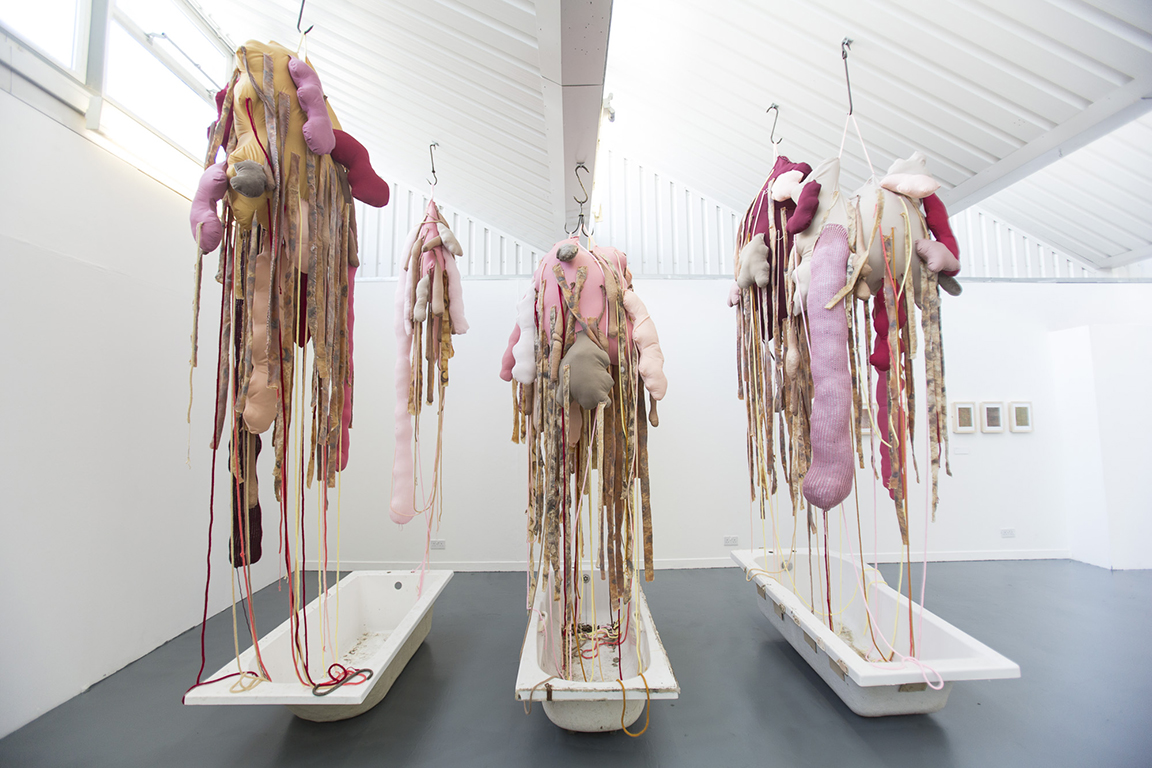 The Gallery showcases work by contemporary artists and designers from around the world, including collections on loan from major galleries and museums.
Our exhibitions have toured nationally and internationally, expanding AUB's ever-growing creative collaboration with external organisations.
By delivering an exciting portfolio of exhibitions, events, and projects within the university, we seek to enhance the cultural capital of students, staff and alumni whilst also providing a public platform for the arts within the sub-region.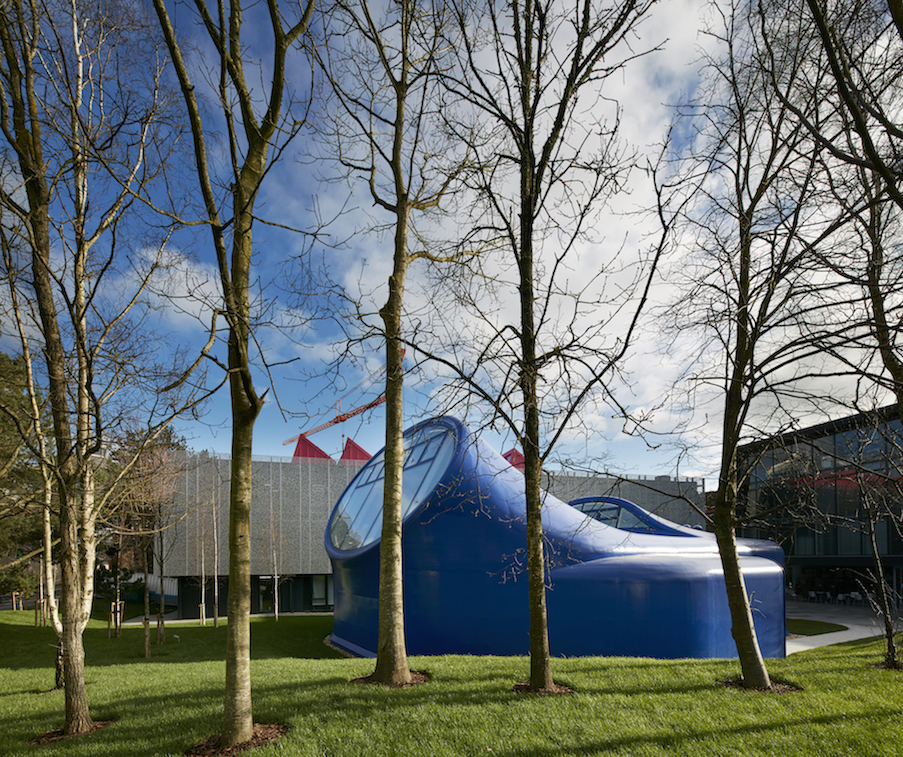 The Drawing Studio was officially opened in March 2016 by the world famous Dame Zaha Hadid who closed her speech with "I simply love this building."
The new addition to the AUB campus was designed and completed by renowned architect and AUB alumnus and Honorary Fellow, Professor Sir Peter Cook RA and his office CRAB (Cook Robotham Architectural Bureau).
Not only is it the first purpose-built drawing studio to be constructed at an art school for more than a century, it is also Sir Peter's first building to be built in the UK.
The Museum of Design in Plastics (MoDiP)
This is the UK's only accredited museum dedicated to plastics. This collection of 12,500 objects from 1880 to today is a unique resource for AUB allowing you to respond to a century and a half of changing design and materials.
Its purpose is to provide a dynamic study and research resource to facilitate an understanding and appreciation of popular design and culture.
It was created to enhance research and student learning and holds more than 12,500 (predominantly 20th Century) international, historical and contemporary design examples relating directly to the University's specialist areas of study.
At the heart of the campus The Library is a multi-functional study space with a multitude of print, media and online resources with staff who are happy to support your research and creativity.
With a history spanning over 50 years, Bournemouth Film School (BFS) sits at the heart of Arts University Bournemouth, setting the standard for turning creativity into careers.
By reflecting the collaborative nature of the film industry, where different disciplines come together to create amazing work, we've created an environment where students produce award-winning films and go on to become some of the industry's biggest names.
Our printmaking facilities are a hub of creativity on campus, inspiring students since 1964.
Inside the purpose–built space in the North Light Studios, our printing presses connect students to one of the earliest skills that has changed very little from the time of Durer and Rembrandt.
Over the years, we have amassed a number of traditional presses, including letter press, etching, relief, lithography and silk screen printing. We have dedicated areas for exposure, screen washing and acid etching – and we are adding new presses all the time.
The printmaking studio has been designed to cater for etching, relief and lithography, which relies on oil based ink, whilst also offering screen printing, which relies on water-based inks.
Find us on Social Media:



Facebook.com/inspiredAUB


Twitter: @inspiredAUB


Youtube: /user/inspiredAUB


Instagram: inspiredAUB