The MArch at AUB explores the possibilities of new architectural practices that make, innovate and collaborate, exploring diverse processes of community development and transformation.
The MArch programme is for you if you are looking for something different and fresh in your route to becoming an architect in a changing world.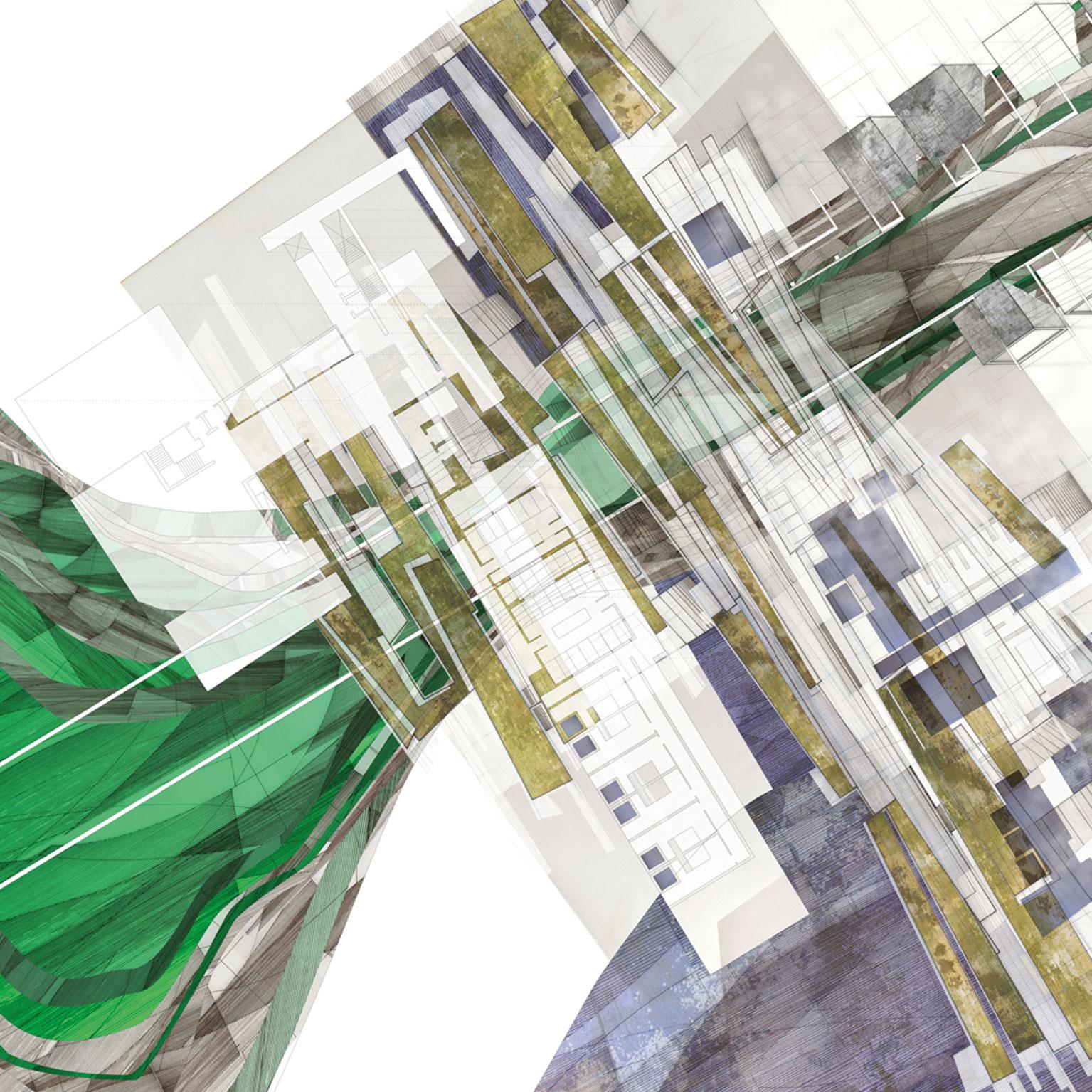 MArch aims to produce: performative, projective enablers and architecture, cutting into societies deepest darkest myths; building interventions in the utopias and dystopias past, present and future; and launching architectural careers and journeys via its laboratory practice, where the body and somatic practice is at the fore.
The periphery is important geographically, as from there you can see the centre. Both the urban region, the rural and the coast has a great surface for interventions. Join the eclectic global and local, MArch student body, be ready to catch a big one from the Piers and the Portland Stone cliffs or disappear into the New Forest (Mirkwood) to live like a hobbit.
The urban density of the AUB campus has seen the insertion of a Drawing Studio by visiting professor Peter Cook. This RIBA award winning building was opened by Zaha Hadid. Her practice is now closely involved with the development of Pavilion Gardens in Bournemouth, the M.Arch is shadowing this work.
Although this course is relatively new there is a fascinating history of drawing and representation. In former lives, architects Michael Hopkins and Peter Cook were educated in Bournemouth with bright lights and late night inflatables on the beach. The emerging, social, political, and architectural in its many forms, are being professionally, crafted through practice.
A new collaboration is being forged with Bournemouth Borough Council in development of both research unit and practice office. From the first three graduating cohorts there many fascinating stories – ecological strategies from Haiti, Bangladesh, Lapland and Wessex and students are both practicing and making/fabricating.
The students come from different schools from around the world and have the opportunity to collaborate across the arts. The MArch at AUB broadens and deepens the architect's range of activities, and empowers its community through its members' ability to actually make a difference.
Find us on Social Media:



Facebook.com/inspiredAUB


Twitter: @inspiredAUB


Youtube: /user/inspiredAUB


Instagram: inspiredAUB