MSc Healthcare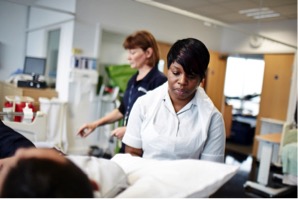 This MSc Healthcare course (http://www.uwl.ac.uk/course/healthcare/33573) has been specifically designed for students in January and September who have completed a relevant first degree overseas.
The course develops the existing knowledge you, as a healthcare practitioner, require to provide quality healthcare services.
This practice-focused course deals with the essential theoretical and practical concepts concerning effective management of wellbeing for individuals and groups of people with healthcare needs.
The course provides solid academic underpinning of illnesses and healthcare practices and healthcare enterprise, set in real work environments or situations. The course is firmly committed to the practitioner-scholar model.
You will receive a thorough grounding in the scientific foundations of health, illness, healthcare service design and improvement. You will also be taught the most up-to-date concepts in research methodology and data analysis in healthcare - learning comprehensive clinically-focused and professional skills.
Course work and simulated-exercises are used to emphasise the integration of scientific principles with the use of empirical evidence and validated theoretical models in guiding clinical practice.
Courses start in January.
Find us on Social Media:



Facebook.com/UWLInternational


Twitter: @UniWestLondon


Youtube: /user/UniOfWestLondon