BSc (Hons) Computer Science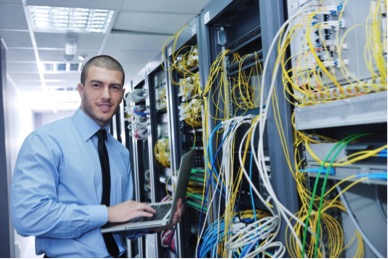 IT skills have never been in higher demand, so we've developed the BSc (Hons) Computer Science (http://www.uwl.ac.uk/course/computer-science-1/35277) degree to help you gain the key skills and knowledge valued by today's businesses. To prepare you for employment, this course focuses on practical skills complemented by the latest research and industry requirements.
Why choose this course?
This course covers theory and practice. Learn essential skills and research exciting topics such as Artificial Intelligence. You'll learn about the fundamentals and science behind computing and software development. Practical learning includes designing and developing software systems for a variety of applications, ranging from mobile systems to large scale applications for enterprises.
The School of Computing and Engineering was voted best modern university for this discipline by the National Student Survey 2015, giving you a competitive edge in the Computer Science industry.
Our membership to the Academic Developer Programme and Alliance of leading firms is further testament to our expertise in the field. We are also in the process of seeking British Computer Society Accreditation.
Course available in January and September.
Find us on Social Media:



Facebook.com/UWLInternational


Twitter: @UniWestLondon


Youtube: /user/UniOfWestLondon