Biology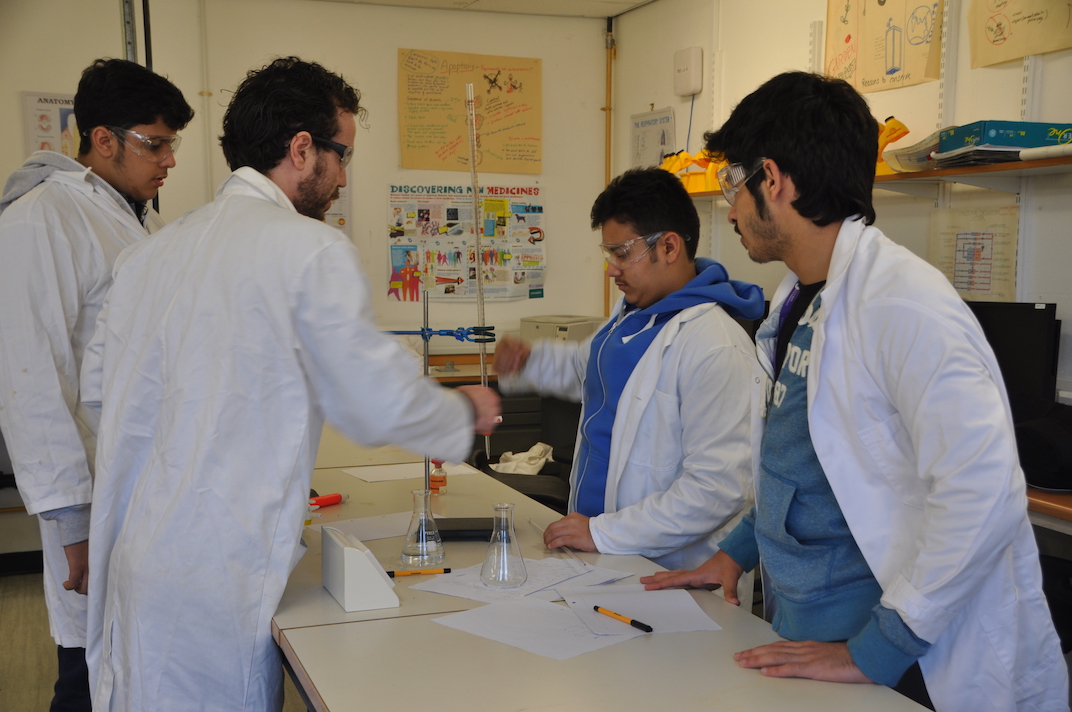 So what is Biology? Put simply, it is the study of life and all the wonder that surrounds it.
Through a variety of teaching methods such as: taught lessons, peer teaching, group work and a range of activities, your understanding of the implications of modern Biology will be developed along with the importance of understanding environmental, ethical, and social issues and their consequences.
Throughout the course, you will get the chance to part take in a number of fantastic opportunities, such as; careers in health events at the Heath Hospital, attendance at the Wales Gene Park conferences and workshops alongside a number of talks by expert guest speakers. Students may also receive the opportunity to study animal behaviour with the Darwin Centre.
Through a number of practical activities including, genetic engineering, food testing, heart and kidney dissection, chromatography, respiration in insects and plants and bacterial experiments, we aim to give our students the confidence and knowledge in this subject to progress into their chosen field.
Learning core:
AS Level Modules
A

S Unit 1: Basic biochemistry and cell organisation

AS Unit 2: Biodiversity and physiology of body systems
A2 Level Modules
A2 Unit 1: Energy,

homeostasis

and the environment

A2 Unit 2: Variation, inheritance and options

A2 Unit 3: Practical skills

Essential skills (embedded in

main

programme)

Weekly tutorials
Assessment:
Written examination

Practical examination
Entry requirements:
Five GCSEs at grade C or above (may include 1 relevant equivalent) to

include:

English Language or First Language Welsh, Maths and/or Science dependent upon the AS subjects chosen. Additionally, learners will be required to have a minimum GCSE grade B in the subject or related subject

Must include GCSE Science grade BB or GCSE Biology grade B and GCSE Math grade B

Each application considered on individual merit

Entry is subject to interview
Equipment:
Laptop

Lab coat

WJEC Biology for AS level Illuminate Publishing 9781968682505

WJEC Biology for A2 level Illuminate Publishing 9781968682505

Stationery approximately – £30
Fees:
Full-time – no course fees

For further information on grants and funds available – click here

Administration fee (full-time) – £20 per student per year

Transport fees for over 19's – click here

Please note that there may be a cost for trips for this course
Find us on Social Media:



Facebook.com/pembscollege


Twitter: @pembsCollege


Youtube: /user/pembscollege