Adequate, balanced and healthy nutrition is one of the most important key factors to begin the life with healthy infrastructure, to sustain healthy life style, and specifically to live the old ages with high quality. This is explicitly shown by the investigations carried out since early ages up to date. Because infancy, childhood, adolescence, adulthood, elderliness, pregnancy and lactation, metabolic disorders and many other diseases are affecting metabolism in many ways, nutrition programs must be tailored individually. Today with the help of scientific findings, advising commonly accepted nutritional suggestions such as to limit the saturated fats (specifically hydrogenated ones) and sugar consumption, to drink healthy and sufficient amount of water, not to consume more than 5-6 grams of salt may be considered applicable generally, but the nutrition programs have to be formed by analyzing the physical, biochemical, mental and life style of the person carefully. Methods used in cooking and food preparation, kind, amount and time of foods consumed make big differences on the person's general health status. Therefore; what, when and how much food the person will consume depends on the analysis of the information gathered from the past and present effectively and accurately. Besides, the consumers are very bewildered because of the new products appeared on the markets in abundant amount with different formulas. The attractiveness of the products with their flavor and style and the convenience in preparation, cooking and storage in one hand and the increase in alternative medicine movements and organic food productions in another hand are confusing the consumers in making decisions what to buy and what to consume. That is why educating the consumers about the nutrition is the most important issue to be taken into consideration at all levels.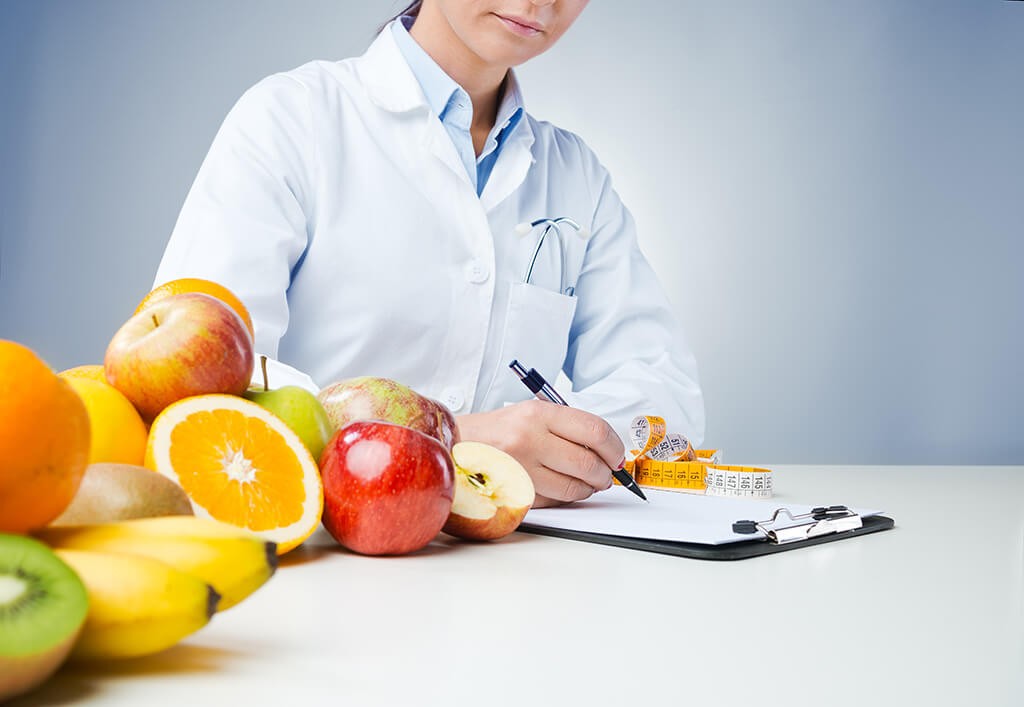 As you can see from the above explanations it is privilaged to be trained as dietitians since it opens many job opportunities with a very wide range. With the help of the knowledge you will get from your education in the school you will not only be able to design your nutrition healthy but you also have a chance to help others which is the highest satisfaction in life one could get. As individialy tailored nutrition plan is the key factor for healthy nutrition you will act as nutrition counselor for the people . Therefore you need to be trained about all aspects of health and nutrition with a very good academic appraoch.
Our NUTRITION AND DIETETIC EDUCATION PROGAM is designed by taking the very well known program models both natinoally and internationally. Academic staff are the pioneers and the most experienced persons of this field. The students will be able to find themselves in a very student friendly atmosphere together with a contemporary, qualitative and participatory training facilities and programs in the university.
The graduates will get the title of "DIETITIAN" with their diploma. Dietitians are the professionals who promote health through diets for all ages and conditions which needs scienticifically proven considerations. The definition and work standarts for dietitians in Turkey is very well structured by Turkish Standard Institution. All our graduates are eligible candidates to be a member of Turkish Dietetic Association (TDD) which is established in the year of 1969. Turkish Dietetic Association is a member of EFAD (European Federation or Associations of Dietitians) and ICDA (International Confederetaion of Dietetic Associations) . As the pioneer of all these actions, president of TDD and Turkish representatives of TDD in EFAD and ICDA for many years I proudly like to mention that our education program is designed with this vision and hence is very competitive with internationally known good nutrition and dietetics programs.
About The Department
Department of Nutrition and Dietetics was established in Okan University in the year of 2010 in order to provide education and do research in the field of Nutrition and Dietetics. The mission of the program is to educate students to become dietitians who analyze and find solutions for nutritional problems of the individuals and the community, provide healthy nutrition to the mass feeding organizations in public and private sector by effective management of food services, contribute to nutrition education and policy making activities across disciplines through effective communication, plan diets for individuals which suits their psychological, physiological, economical and sociological conditions, continue to advance their knowledge by following developments in academic world and make contributions through researches. The vision of the department is to be recognized, preferred and role model in both national and international level with its scientific researches, consultation services and publications. The contents of the courses given in the department are in accordance with American and European Nutrition and Dietetic Department programs course contents as we follow the latest applications and standards used in these countries. The head of the department, Prof. Dr. Türkan Kutluay Merdol, was the representative of Turkish Dietetic Association in EFAD (European Federation for Associations of Dietitians) and ICDA (International Confederation for Dietetic Associations) for many years and acted as the dissemination group director of the EFAD's DIETS (Dietitians Improving Education and Training Standards) Project for 3 years. Dietitian training programs in Europe, especially in Finland, Greece, Hungary, Ireland, United Kingdom, Norway are in greater harmony in terms of duration of education and duration of the study hours per week, total hours and ECTS values. Okan University Department of Nutrition and Dietetics program show one to one harmony with these applications.
Find us on Social Media:

Facebook.com/OkanEduEn


Twitter: www.twitter.com/OkanEduEn


Instagram: www.instagram.com/OkanEduEn