International Trade
International trade gains an overwhelming importance as globalization affects the whole world. The need for well educated and qualified manpower also becomes one of the crucial issues. Effective international trade is only possible with a thorought heoretical and practical knowledge of international trade mechanisms, characteristics of international institutions and certain international parameters.
International developments prove that the way to increase welfare of the whole society is possible through trade. In addition to producing quality and low-priced goods, knowledge of international and national trading rules should be improved in order to trade in the best efficient way and this will eventually lead to improvement of the welfare and wealth of the country. In this equation the most important source is the human capital. As a result we need qualified generations who can keep up with changes and developments in international trade business, who can merge their knowledge of world trade with our country's benefit.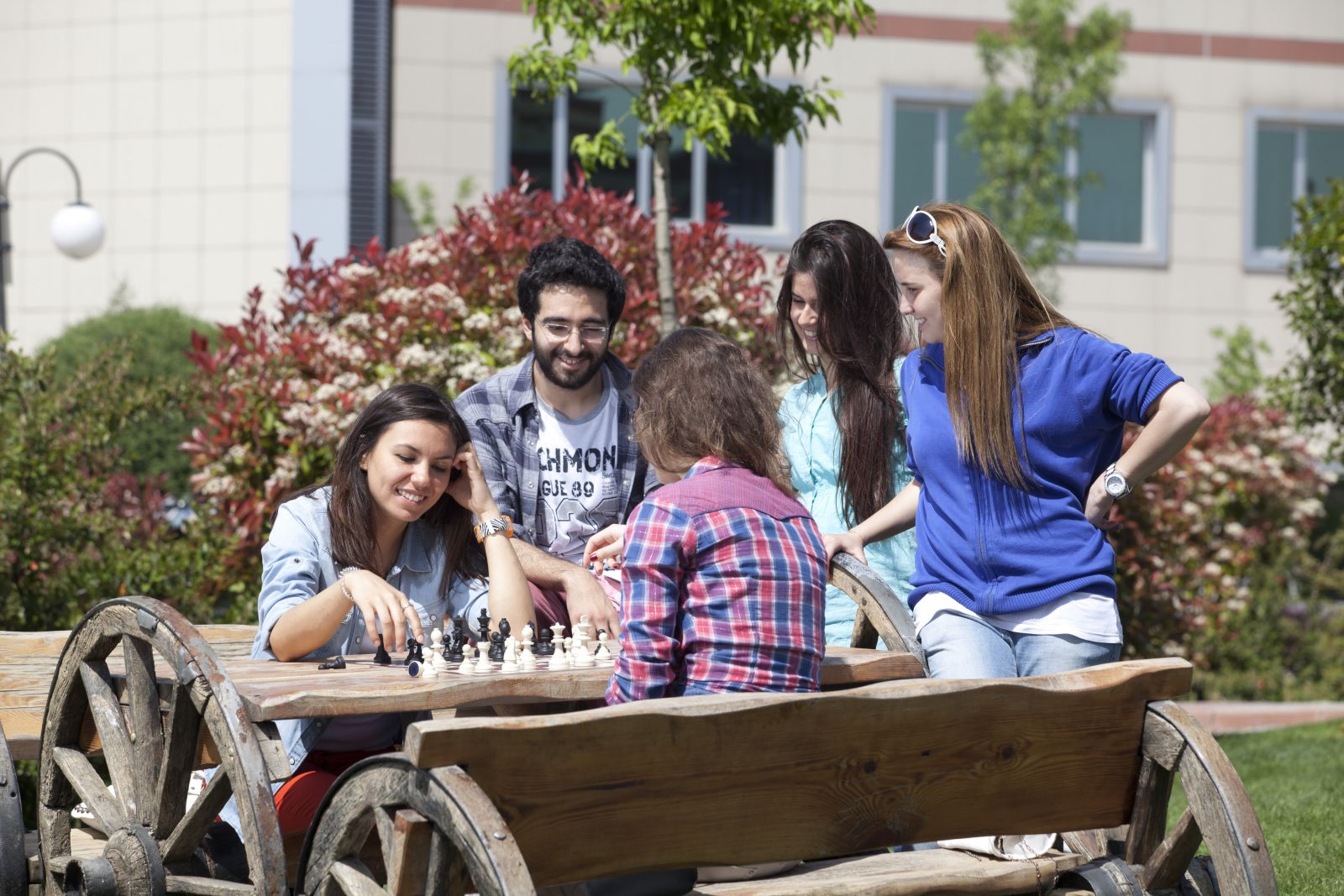 International Trade Department aims to produce international trade specialists through theoretical, operation oriented, and contemporary programs and with the participation of eminent scholars who are specialized in International Trade.
About the Department
International Trade department was founded in 2005. First time in Turkey, compulsory foreign language courses such as Russian, Chinese and German are taught in the international department. Due to developments in information technologies and rapid changes in the world economy, the need for specialized, interdisciplinary departments has occurred. Therefore a programme that includes specialized topics and closely monitors global competition and international trade movements has been prepared. It is aimed to educate experts who has innovative and competitive point of view and aware of objectives of Turkey's international trade.
In accordance with the university's mission of entrepreneurships, same projects are carried out under the roof of international trade department. For instance, our students would benefit from some funds that are given by KOSGEB if they succeed entrepreneurship course and preparing a business plan.
In order to meet with all stakeholders in business life, the students are required to join a compulsory internship program for 20 business days. Besides, students are encouraged to join voluntary internships to be part of international trade sector every year. The relationship between students and business life is reinforced with sector visits, national and international meeting, projects.
Find us on Social Media:

Facebook.com/OkanEduEn


Twitter: www.twitter.com/OkanEduEn


Instagram: www.instagram.com/OkanEduEn