Welcome to the Department of Mechanical Engineering.
The Department of Mechanical Engineering at Okan University has two undergraduate programs: Mechanical Engineering and Automotive Engineering. The language of instruction in both programs is English. Our research and industry experience and our well established relations with the world's leading universities and research centers is reflected in our high quality undergraduate education. Our aim is to offer the best preparation to our undergraduate students for their future jobs as Mechanical or Automotive Engineer and for graduate studies. Our goal is to show special attention to our students in the warm environment of a small university while equipping them with all of the necessary computer and lab skills
Mechanical Engineering is a core engineering area with a very wide application domain. There is always a high demand for mechanical engineers. Mechanical engineers play a key role in the design, analysis, development, testing and manufacturing of products ranging from a refrigerator to an automobile. Our University and our department is in a central location, right in the midst of the mechanical engineering related industries in the Marmara region. We are close to several research centers, technoparks and the international Sabiha Gökçen Airport.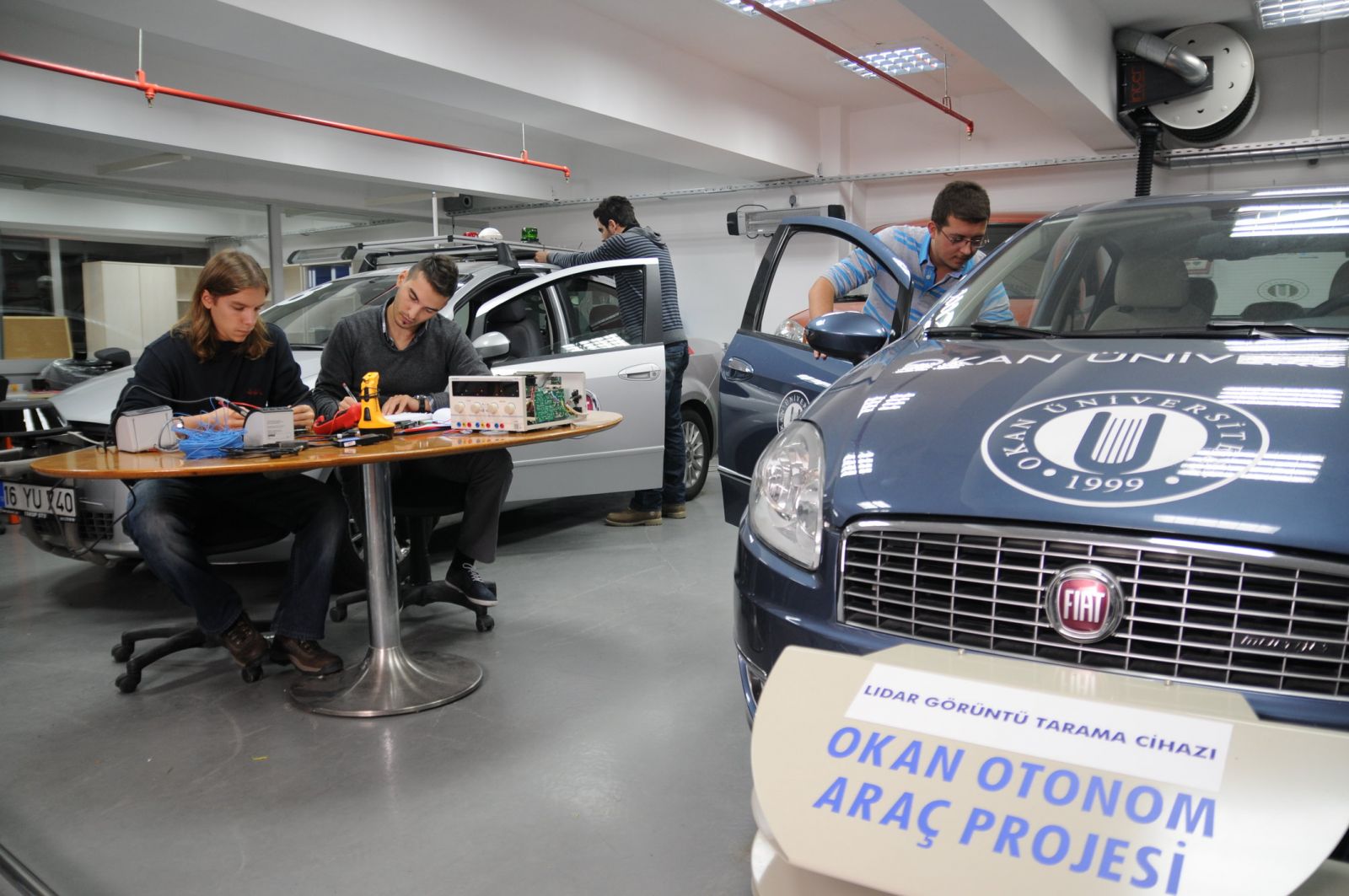 Automotive OEMs and suppliers form the locomotive of the Turkish industry when the number of jobs and export figures are considered. Consequently, there is a high demand for automotive engineers. We are in the top part among the relatively few departments that offer an Automotive Engineering undergraduate program in Turkey. We are very close to major automotive OEMs and suppliers. The Formula 1 İstanbul Park circuit is right next to our University. As a result, there is a strong emphasis in our department on the automotive area and automotive applications.
There are other classical areas where mechanical engineers work outside of the automotive area. Some of these are machine design, production and automation, industrial robots, machinery used in ships, the aerospace industry, HVAC, machines for electric production, medical machines, home appliances like washing machines and dishwashers and office appliances like copying machines. In some universities, naval and aerospace engineering have evolved from mechanical engineering departments as separate departments. Note that our graduates can also work in the aerospace and naval industries.
It is possible for our graduating seniors to pursue graduate studies in our Automotive Mechatronics and Intelligent Vehicles M.S. or our Mechatronics Ph.D. programs.
About the Department
Mechanical Engineers work in many different areas, such as heating, cooling, automotive, and installation. As the university closest to the business world, we at Okan educate our students in those areas most sought after by employers. People's demand for energy is constantly on the rise. In the future there will be increasingly high demand for mechanical engineers that work in this area. Therefore, this particular area is a special focus of our program. The automotive industry in our country is constantly growing. In our Automotive Engineering Program, we graduate engineers who are ready to work in this area. According to the Mechanical Engineers Association of Turkey, there is high demand for mechanical engineers in the manufacturing industry of Turkey. Our department therefore places special emphasis on this area as well.
Today, machines do not consist of mechanical parts alone. They also consist of electronic parts. Therefore, in our program, we teach our students about the important area of mechatronics. The language of education in this department is English. One reason for this is that English is the common language of science. The amount of relevant educational literature available in Turkish is limited, while an abundance of literature exists in English. Quality education in this field thus necessarily must be provided in the English language. Furthermore, employers are looking for employees who know English. Moreover, it is especially important to know English for those who work for international companies and companies that do work outside the country.
Find us on Social Media:

Facebook.com/OkanEduEn


Twitter: www.twitter.com/OkanEduEn


Instagram: www.instagram.com/OkanEduEn