Scholarships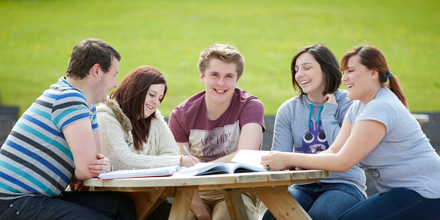 The University of South Wales is pleased to o er a range of scholarships to international students. Partial tuition scholarships of up to £2,000 per year are available on selected courses:
For undergraduate courses, up to £1,500 per year

For Masters courses, up to £2,000

For MBA courses, up to £1,500
Chancellor's International Development Scholarships**
Undergraduate International Development Scholarships of £2,500 are available for students from the following countries:
Bangladesh

India

Mexico

Nepal

Sri Lanka

Thailand

Uganda

Zambia

Brazil

Kenya

Myanmar

Nigeria

Tanzania

Turkey

Vietnam

Zimbabwe
You will be automatically considered for a scholarship when we receive your application. You do not need to make a separate scholarship application. If you are successful, you will receive confirmation of a scholarship with your offer letter.
Scholarships do not apply to sponsored students or those studying a placement year, the IFP, or Pre-sessional English Language Programmes. Scholarships may be withdrawn if conditions of the scholarships are not adhered to. For more information about fees and scholarships, visit: www.southwales.ac.uk/international
Commonwealth and Chevening Scholarships
The University of South Wales is a popular destination for Commonwealth and Chevening scholars and we are delighted to support these scholarship programmes. The University offers a number of general and partnership Commonwealth and Chevening scholarships. Visit www.southwales.ac.uk/international for more information.
Find us on Social Media:

Facebook.com/UniversityofSouthWales


Twitter: www.twitter.com/unisouthwales


YouTube: www.youtube.com/user/unisouthwales