MSc International Logistics and Supply Chain Management
This multi-accredited Masters degree in International Logistics and Supply Chain Management has been designed to provide you with the specialist skills to confidently manage and adapt supply chains, enabling you to become a pioneer of logistics strategy. With a strong emphasis on sustainability and risk management, the course will prepare you for the worldwide challenges facing modern business.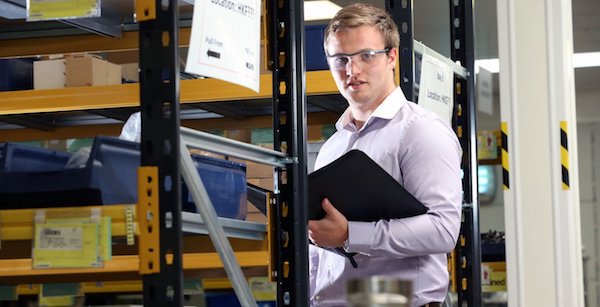 You'll be encouraged to develop a forward-thinking approach to strategy development, creating resilient and flexible strategies that will give you a competitive advantage when entering senior management or executive roles. The MSc International Logistics and Supply Chain Management is accredited by three leading professional bodies, including the Chartered Institute of Logistics and Transport, the Chartered Institute of Procurement and Supply, and the Institute of Operations Management. Course content is also reviewed by a panel of industry advisors, so you can be sure that your studies are relevant to the workplace and your new-found expertise enable you to become a valuable asset to employers.
If you have a relevant professional qualification and have 3-5 years industry experience, you may be eligible for exemptions to fast track your studies.
What you will study
There are two main study routes to gain the MSc International Logistics and Supply Chain Management degree. The multi-accredited route requires you to study nine core modules (listed below). The diet of modules has been specifically designed to provide you with a unique blend of strategy, operations management, and globalisation, underpinned by issues relating to sustainability to enable you to thrive in industry beyond graduation. Core modules include:
Sustainable Supply Chain Management: This module highlights the importance of achieving sustainable supply chain networks for the future. You'll examine the influence emerging technologies, and changes to material and information flows, have on your management of an evolving supply chain.
Commercial Relationships: Designed to provide you with the best approaches to develop effective collaborative relationships, this module will look at the practical application of commercial agreements and how to manage relationships with customers and suppliers.
Strategic Operations Management: In this module, you'll gain an appreciation of the operational processes and techniques involved in the manufacturing and service industries. You'll develop an in-depth understanding of qualitative and quantitative measures allowing you to evaluate and improve operational performance.
Globalisation of Logistics and Supply Chain Management: You'll delve into the activities of global and international logistics and supply networks – identifying trends and key drivers for the globalisation of industry and its impact on the development and management of the logistics and supply chain.
Strategic Systems Thinking: This module focuses on how you can make a difference. You'll be encouraged to go beyond the theory and actively debate leading strategic thinking and practice. You'll critically review the practice involved in developing and implementing strategy, enable you to refine your own effective decision-making.
Economies, Markets and Decision Making in International Contexts: Designed to develop your ability to solve problems which relate to decision-making in changing economic and market conditions, this module analyses the macroeconomic and micro frameworks within which strategic decisions are made.
Project Management and Consultancy Skills: In this module, you'll examine project management techniques and principles, and the impact that they have on operations, supply chain and business processes. You'll also be introduced to approaches in management consultancy in a business context.
Research Methods: This module aims to develop your understanding and research skills in management and professional development. You'll critically review a range of research methods and ways to provide and present management information for decision making.
Management Project: Building on your research methodology skills, this module provides you with the opportunity to explore the concept, theory and practice of project management and consultancy. You'll examine the key skills required to make informed decisions – vital to a business's ability to problem-solve and its ultimate success.
An alternative study route is also available. The alternative route involves opting to complete a dissertation instead of the specific modules in commercial relationships and project management consultancy skills, and undertaking a management project. This alternative route to qualification is only accredited by CILT and IOM, as the CIPS accreditation only applies to the multi-accredited nine module study route.
Teaching
You'll be taught by a team of renowned experts, who bring the latest developments and research direct to the classroom. Through a mix of lectures, tutorials and seminars, your studies will be underpinned by the latest research undertaking at the University's Centre for Supply Chain Operation and Procurement Excellence and the Procurement Best Practice Academy.
Many of our teaching staff are actively involved with our commercial and research centres and work closely with industry conducting research and consultancy. Most recently, staff have worked with local government and well established firms such as BAE Systems. For you, this means you will be taught by academics who are at the forefront of their specialist field.
The course is also available part-time and can even be studied online through the Chartered Institute of Logistics and Transport. The part-time option is taught one weekend every six weeks, ideal if you're looking to balance your work commitments with your studies.
For more information about the online course, please visit the CILT website. Please note that CIPS accreditation is not available through online delivery.
Assessment
Each module is assessed through assignments and is completely coursework based, meaning you don't have to worry about revising for examinations.
Find us on Social Media:

Facebook.com/UniversityofSouthWales


Twitter: www.twitter.com/unisouthwales


YouTube: www.youtube.com/user/unisouthwales