Location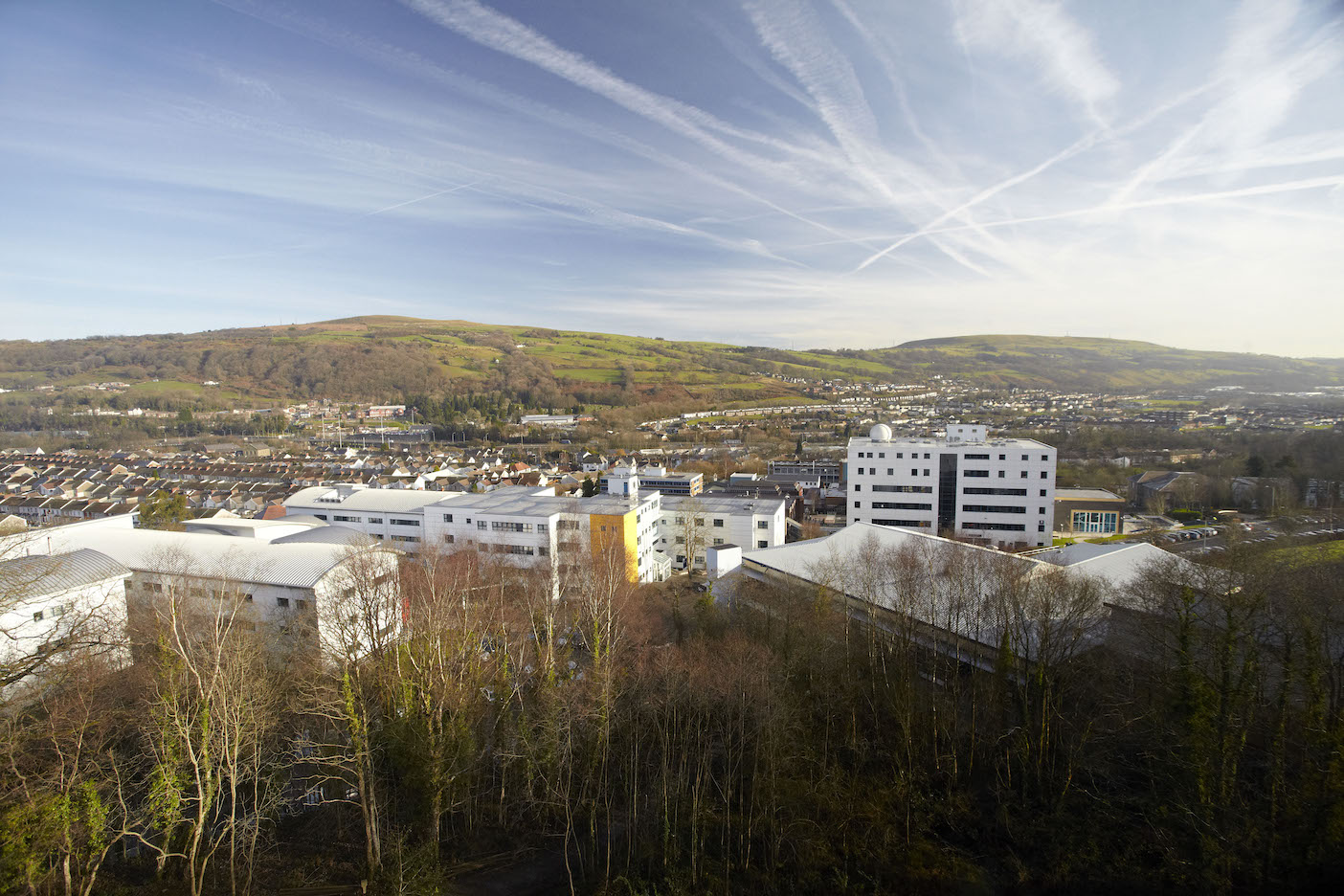 The UK is a first-choice destination for students from all over the world. Every year, thousands of students choose to study in the friendly, safe, community environment of south Wales.
University of South Wales students benefit hugely from the University's location, surrounded by breathtaking scenery and impressive historical landscapes. It boasts excellent transport links and the buzz of two dynamic Welsh cities: Cardiff and Newport.
There are many travel opportunities open to University of South Wales students. London is only two hours away from our Newport City Campus and 2.5 hours from our Pontypridd and Cardiff campuses. Railway stations at Treforest, Newport and Cardiff provide links to international airports and easy, cheap exploration of the UK and mainland Europe.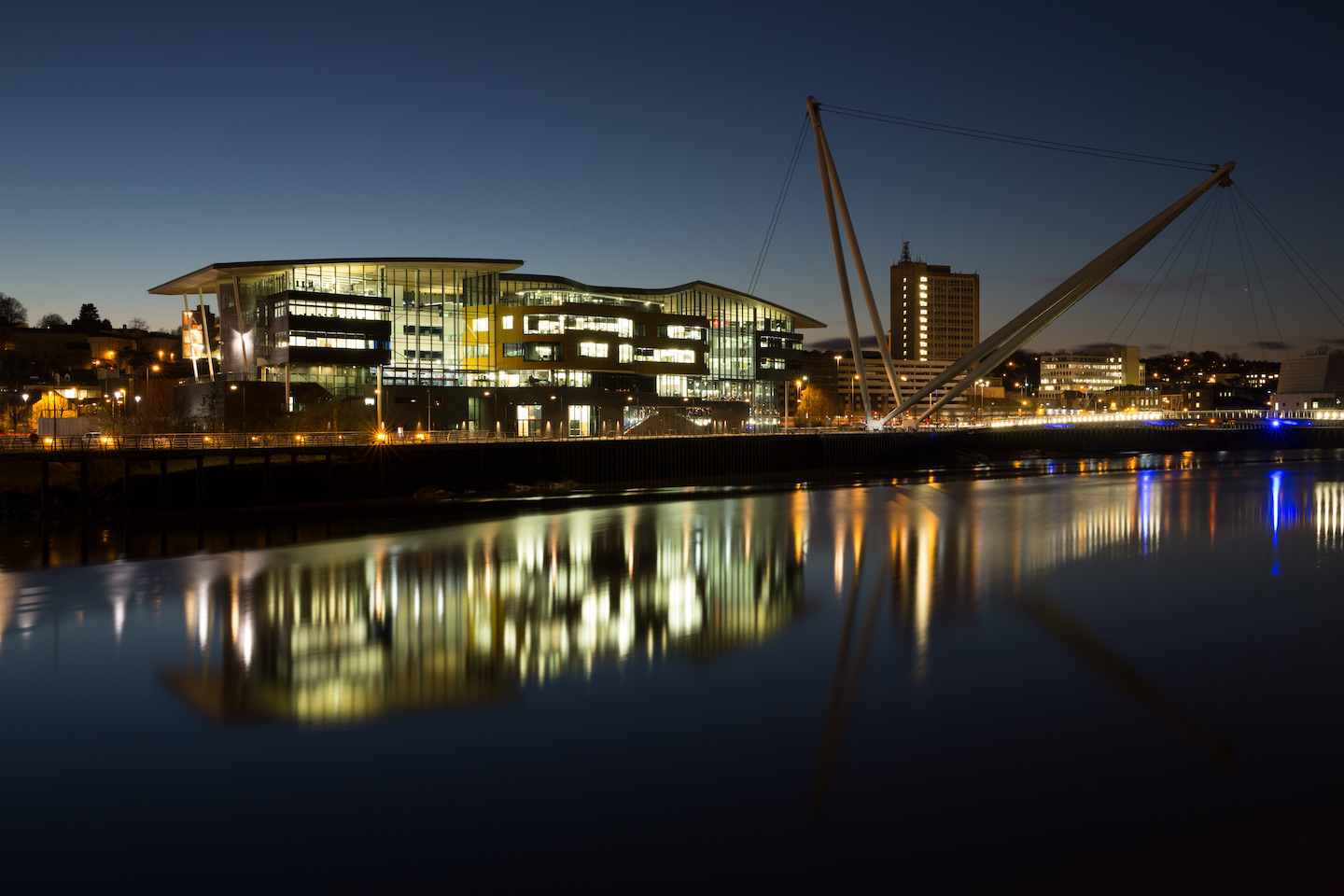 Pontypridd Campus (Treforest and Glyntaff)
If you want somewhere quiet to concentrate on your studies, this place is ideal. Away from the bustle of the city, you will nd our friendly Pontypridd Campus surrounded by green, open spaces.
Our Pontypridd Campus is made up of two sites just a short 15 minute walk from each other: Treforest and Glyntaff. Here, all learning, living and leisure facilities are within easy reach, plus you'll be close to shops, bars and restaurants. Pontypridd is only 20 minutes from Cardiff, Wales's vibrant capital city. There's a train station next to the University, so you can easily travel to Cardiff and all other major cities in the UK. You can also head to some of Wales's world-famous countryside, like the Brecon Beacons National Park or you could visit some of the most beautiful beaches and coastlines in the UK, which are nearby.
Cardiff Campus
Our Cardiff Campus, right in the heart of the city centre, provides a base for the many creative disciplines offered by the University. The ATRiuM building has a creative design and an atmosphere to match.
Atlantic House is close to the ATRiuM building and has facilities for some finance and professional courses. It also provides teaching facilities for some creative industries courses and is home to the Legal and Financial Advice Clinic, where students can gain experience of advising the public on legal matters.
Cardiff is less than 20 minutes from our Pontypridd Campus and can be reached easily by rail. Cardiff was named the European Capital of Sport 2014 (European Capitals of Sport Association) and has also been named the best city in the UK for young people (The Independent, 2013). The Welsh capital has something for everyone – a vibrant arts scene, top sporting venues, historical buildings, great nightlife and fantastic shopping. The city centre has a compact layout, so it is easy to explore and make the most of what it has to offer.
Cardiff is a very cosmopolitan city. As well as experiencing a warm Welsh welcome, you will meet people from all over the UK, Europe and the world, who live, work and study in Cardiff.
Newport City Campus
A £35m investment, Newport City Campus opened in 2011 in Newport city centre. It provides an open building full of modern facilities and teaching rooms.
Set on the bank of the River Usk and next to the bars, shops and cafes of Newport city centre, the campus is a vibrant space where students from a wide range of subject areas study in a diverse atmosphere.
Newport has a strong industrial history and is now a modern, developing city. It is home to major employers like Gocompare.com, the Office for National Statistics and the government's Patent Office, along with a range of small and medium-sized enterprises.
Find us on Social Media:

Facebook.com/UniversityofSouthWales


Twitter: www.twitter.com/unisouthwales


YouTube: www.youtube.com/user/unisouthwales