The automotive industry needs you!
HAN University of Applied Sciences has over 65 years of experience in automotive education. If you are technically inclined and have always been interested in motor vehicles and mechanical technology, then this Bachelors course is for you! The challenges facing the modern automotive industry are enormous, as are the career opportunities. Take up the challenge and learn the automotive engineering profession with us!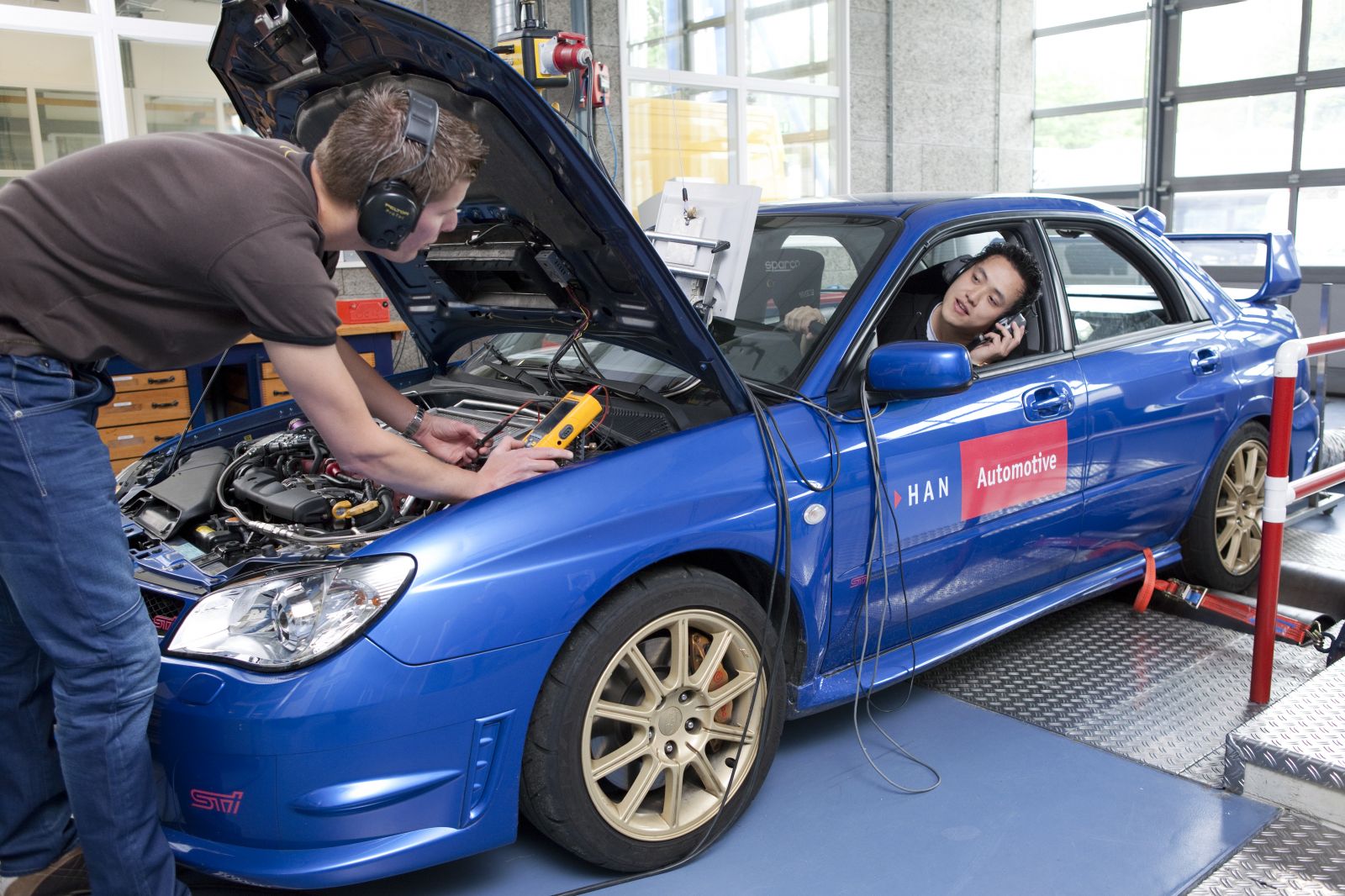 What will the world look like in 10 to 20 years' time? No one knows, but one thing is for sure: mobility is changing rapidly. There is more need than ever for creative solutions that combine our mobility requirements with sustainable, social and technical developments.
Hybrid cars, zero-emission vehicles, increasingly tighter safety regulations. These are but some of the challenges facing the worldwide automotive industry. In order to keep up, the automotive industry needs highly educated young professionals across the globe. After graduating, you can start your international career wherever you like. The industry needs you!
An international course
The course has a strong international focus, so you get the opportunity to do a work placement in an international environment in your 3rd year. This allows you to broaden your knowledge in the field while learning about another culture and perhaps even picking up another language!
Theory and Practice
The Automotive Engineering course trains you in a broad range of automotive skills designed to equip you for the demands of an ever-changing global industry.
You will receive a solid grounding in technical subjects, such as mechanical engineering and chassis design. At the same time, you get thorough training in areas such as management and communication skills.
Because the focus of the course is practical, you team up with other students to carry out projects focused on future mobility concepts.