Welcome to MEF University in Istanbul
MEF University is a non-profit, endowment-supported university in Istanbul, Turkey, established with the mission to graduate internationally competitive, forward-thinking students and to bring together research-oriented, leading scholars who will make globally significant contributions to their professional fields, science and technology. MEF University is known for its international outlook, high academic standards, dynamic and accessible management approach, and for responding to the challenges and requirements of the current century and generation with its state-of-the-art academic programs and innovative technology-enhanced student-centered teaching methods.
MEF University is the first and only university globally to use the Flipped Classroom method across the whole university and across all programs
In Flipped learning, lower level cognitive tasks, such as remembering and understanding, are carried out prior to class hours and students concentrate on the higher-level cognitive tasks – applying, analyzing, evaluating and creating – during the class hours through peer learning facilitated by their professor. In the MEF University application of Flipped Classroom, knowledge transfer to students takes place prior to class through course videos prepared by professors, made available through a digital platform. Thus, the classroom is transformed into a dynamic and interactive group learning and indirect instruction space.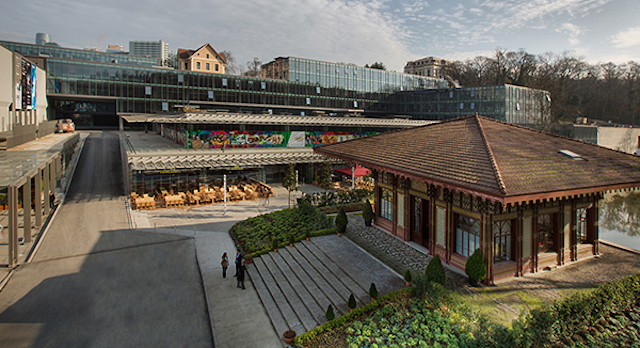 Another novel approach at MEF University is the 3+2 program, in which students study the first three years of their undergraduate education at MEF and join an global partner institution in the fourth year as study-abroad students. The credits earned at the partner institution are transferred back home towards the MEF Bachelor degree. After the fourth year, the students continue at graduate level with the global partner, and earn a Master's degree from the international partner institution.
Find us on Social Media:



Facebook.com/MEFuniversitesi


Twitter: @MEFuniversitesi


Instagram: MEFuniversitesi