Support
We provide a diverse range of support services to help not only with your academic needs but also your personal needs.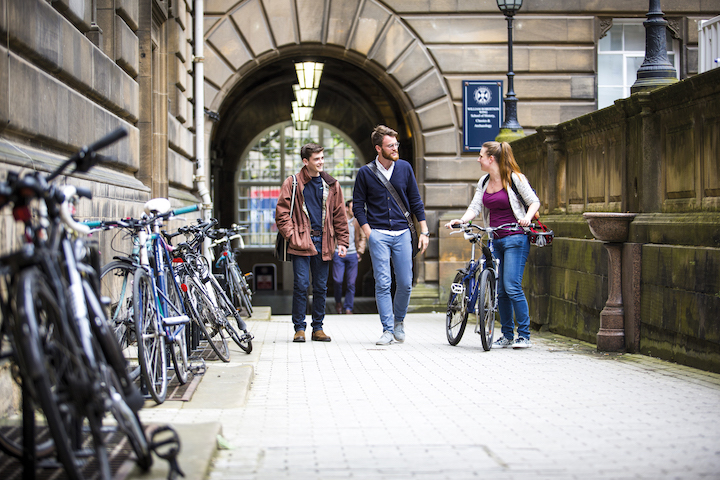 Health and welfare
We care about the health and wellbeing of our students and offer a number of services to ensure you are fully supported. The Advice Place is a free advice and information centre which offers independent and confidential advice on any aspect of university life. We also offer a free Student Counselling Service and a University Health Centre. If you choose to stay in University accommodation, our Residence Life team are there to support you too.
In addition, our Student Disability Service provides a range of services and support for students with disabilities.
Religious support and guidance
The Chaplaincy provides a meeting place for groups and individuals of all faiths and none. Our Chaplain and team of multi-faith honorary chaplains offer support and guidance to all students.
Support for international students
The International Office provides support and assistance to all non-UK applicants and students on a variety of topics, such as visas and working in the UK, and offers appointments and drop-in sessions each week. They also arrange welcome and orientation activities and social events throughout the year.
Our English Language Education offers courses to improve your academic English before your studies and free academic English tuition during your studies.
Accomodation
There is a mix of catered and self-catered accommodation options for undergraduate students. We guarantee all new, single undergraduate students accommodation, as long as you meet certain conditions. Visit our accommodation website to find out more.
Accommodation for postgraduate students is self-catered and can be found across a range of halls and flats. Flats vary in size, from four to six single study-bedrooms, and are located within easy reach of the University's buildings and the city centre.
The University guarantees an offer of accommodation to all new, single postgraduate taught students from outside the EU. For taught postgraduates from within the EU, including the UK, we make every effort to offer University accommodation, but such offers cannot be guaranteed.
If you are a new, single postgraduate research (PhD) student from the UK, EU or outside of the EU, the University guarantees you an offer of accommodation.
Please note that there are certain deadlines to meet in order to guarantee your accommodation offer. See our accommodation website for more information.
Find us on Social Media:


Facebook.com/UniversityofEdinburgh


Twitter: @EdinburghUni


Linkedin: The University of Edinburgh