About Us
Welcome to the University of Edinburgh.
Influencing the world since 1583
The University of Edinburgh is one of the world's top universities, consistently ranked in the world top 50, and placed 19th in the QS World University Rankings 2016/17. Our entrepreneurial and cross-disciplinary culture attracts not only students but also staff from over two thirds of the world's countries, which creates a unique Edinburgh experience. We provide a stimulating working, learning and teaching environment with access to excellent facilities and attract the world's best, from Nobel Prize winning laureates to future explorers, pioneers and inventors.
Teaching and research excellence
The latest report from the Quality Assurance Agency awarded us the highest rating possible for the quality of the student learning experience. We offer around 500 undergraduate courses and more than 300 taught masters courses and 135 research areas from across our three colleges: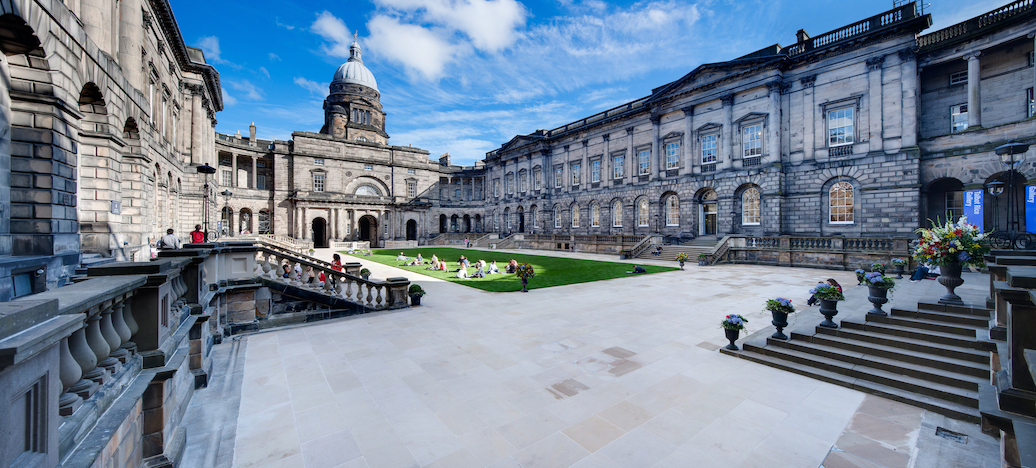 Our dynamic research culture has led to the discovery of chloroform anaesthesia and the Higgs boson particle, and has produced innovations such as Dolly the sheep – the first mammal to be genetically cloned from an adult somatic cell, the first genetically engineered hepatitis B vaccine, as well as technology used in smartphones.
At Edinburgh, you will develop your specialist skills, deepen your understanding and gain new insights and perspectives to equip you for your career ahead. We also offer a range of ways to study, from on-campus taught programmes to online part-time study. We are the largest provider of online distance learning in the Russell Group of UK research-intensive universities, and offer more than 60 online programmes. Our flexible and supportive online distance learning programmes are an increasingly popular choice for students looking to balance further study with professional or family commitments.
We provide academic support throughout your time with us. You will be assigned a personal tutor from within your school who will offer academic guidance and support. We also offer a peer support scheme, guidance on study skills and a short courses programme to enhance your skills base. If you're an international student, you can also take advantage of our interactive web learning tool, Prepare for Success, which contains learning resources to help you find out about academic life in the UK and the skills needed for effective study.
Find us on Social Media:


Facebook.com/UniversityofEdinburgh


Twitter: @EdinburghUni


Linkedin: The University of Edinburgh