Testimonials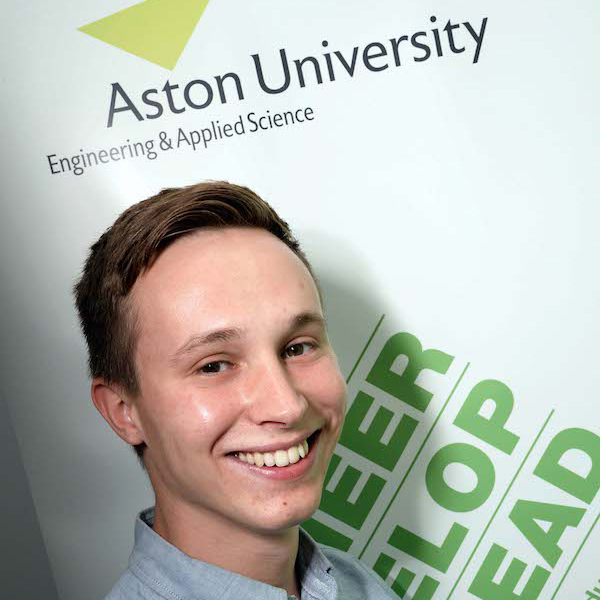 Alex Payne
MSc Supply Chain Management
What attracted you to Aston Business School and your MSc course?
I was drawn to Aston as I wanted to be a part of a university with a good reputation amongst students and employers, not only in the UK and Europe but also around the world. Being ranked highly for graduate employment, I felt that the university would benefit me not only academically but professionally as well. I also feel that studying in such a diverse environment will help develop and improve my communication and interpersonal skills and contribute positively to my future career prospects.
What are your future plans and how will your MSc help you achieve them?
I am interested in pursuing a career in Supply Chain Management as I am excited about the prospect of entering into an industry which is constantly evolving and developing new and exciting opportunities in an increasingly internationally connected economy.
I am currently volunteering two mornings a week at a national freight forwarding and logistics company which I hope to be taken on by after I finish my MSc course.
I have learnt a great deal so far, even at this early stage in my MSc course which I can apply in everyday working situations. I feel that the course is giving me an unrivalled and excellent grounding of the theory that underpins industry and I believe that what I will learn over the next year will prove invaluable to my future career path.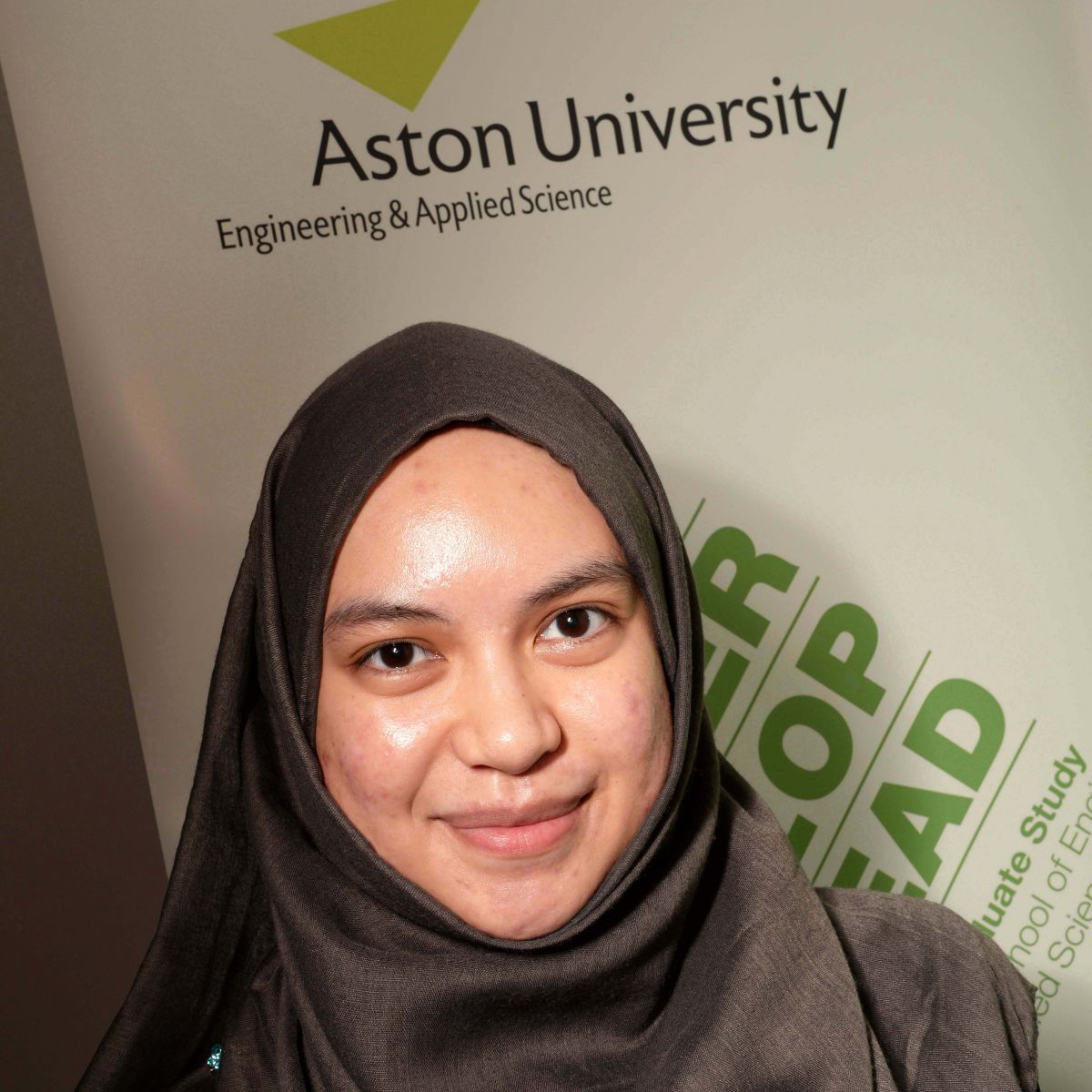 Anis Haji Yakob
MSc Mechanical Engineering (Modelling)
Why did you decide to study a postgraduate qualification at Aston?
My first priority in deciding to study a postgraduate qualification was to choose a university that best suits my needs. Aston University appealed the most to me because not only do the degrees equip you with the necessary knowledge but Aston also focuses on the employability of its graduates. From my undergraduate experiences [at Aston], being at a relatively small university proved to be an important factor. This allowed me to approach the teaching staff more easily and enabled me to maximise my time at Aston. From this, I knew that this was the kind of environment I wanted to be included in to pursue my studies and Aston was the best choice for me.
What do you hope to achieve during your time at Aston?
I see this MSc at Aston as a stepping stone to prepare me for a career that will constantly present me with new challenges. Having an undergraduate theoretical engineering background, from this MSc I now hope that I will learn the essential skills that will enable me to assimilate my said engineering background into real life scenarios. I want to be able to explore different fields where engineering competence is integrated and I hope that the MSc at Aston will prepare and train me to become a more versatile engineer.
What are your future plans and how will your postgraduate qualification help you achieve them?
My plans for the future are to never stop learning and spreading the knowledge, lessons and experiences I have gained over the years to as many people as I can. My aim in life is to become a role model and inspire the younger engineering population and bring benefits to others through engineering and education. With the MSc in Mechanical Engineering I hope to gain and improve the necessary skills to turn my aim into reality. Using the knowledge acquired I also hope to give back and contribute to Brunei's development and become an individual that my country can be proud of.
Elaine Fernandes
MSc Health Psychology
The opportunities and experiences that Aston offers have enriched my future. I am certain I'm not the only one – I couldn't recommend it enough!
I completed my undergraduate degree in Psychology at Aston University in 2008. I chose Aston for its small size, friendly campus atmosphere and its placement opportunities. It also has a perfect location, walking distance to the station, prime shops and social venues, what more could a student want? I visited Aston on an open day and got stuck in traffic and unfortunately missed a majority of the day. Despite this the lecturers and students I met that day were more than accommodating and made sure I still got everything I possible could out of the visit. This impressed me the most and it showed that Aston values each individual.
Having studied at Aston University for my undergraduate degree, it was the natural choice when looking to study a master's. I chose to do Health Psychology because the course is accredited by the British Psychological Society (BPS) and provides stage 1 training towards registered practitioner health psychology status. I chose to stay at Aston purely because I know how dedicated and supportive the staff are. Aston also has a helpful and friendly careers service, giving great advice. The programme staff have active links with research, NHS and health organisations which gives key insight into various job prospects that health psychology can lead to. In addition the MSc really enhances your research skills and provides great resources for applying knowledge. My favourite part of the course was the lectures led by health professionals who currently work in the field. It gives lots of opportunity to ask literally anything about areas of research, careers and to understand first-hand how theory applies in practice.
I've met some amazing individuals and built life-long friendships; and it's the people that shape the best memories I have of Aston.
Find us on Social Media:



Facebook.com/astonuniversity


Twitter: @AstonUniversity


Youtube: /user/AstonUniversity


Instagram: astonuniversity