Bangor Business School, Bangor University
Bangor Business School at Bangor University is one of the major European institutions for financial and banking studies, offering a full range of disciplines from undergraduate to doctoral level. Students worldwide are attracted by its reputation for teaching excellence and research expertise.
It is currently ranked amongst the top 25% business schools in the UK for research (REF 2014 research 'intensity' index), and amongst the top 25 institutions in the world for research in the field of Banking (RePEc, as of April 2017). Bangor Business School is proud to be recognised as a Chartered Banker Institute 'Centre of Excellence'.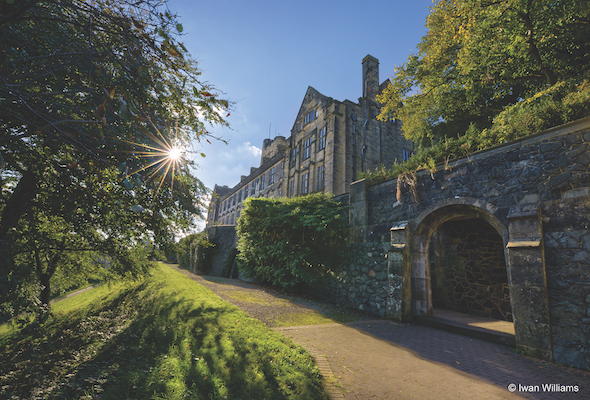 Staff and facilities
Bangor Business School's academic staff are active researchers who have undertaken policy work and consultancy for organisations including the European Commission, the World Bank, the IMF, the UK Treasury, the European Central Bank and Deutsche Bundesbank, amongst other national and international organisations. The products of their research are continuously fed into the teaching to deliver a contemporary and industry-focused curriculum.
Staff research papers and articles are regularly published in leading journals, and their books published worldwide.
Academic areas
Bangor Business School's excellent record in postgraduate teaching is reflected in both the performance of its students and the innovative nature of its degree programmes. It was the first UK university to establish an MA in Banking and Finance (1973), and was – more recently – the first to offer MBAs in Banking and Finance and Islamic Banking and Finance.
Postgraduate students can choose between several types of higher degree programmes and subjects. These include taught MSc, MA and MBA degrees in the fields of Accounting, Banking, Finance, Islamic Banking and Finance, Business, Management and Marketing, as well as joint programmes encompassing Consumer Psychology and Law. The School also runs a highly successful programme for students who wish to study for the research degrees of MPhil or PhD.
A number of attractive scholarships and bursaries are offered to encourage well-qualified and talented students to reach their full potential.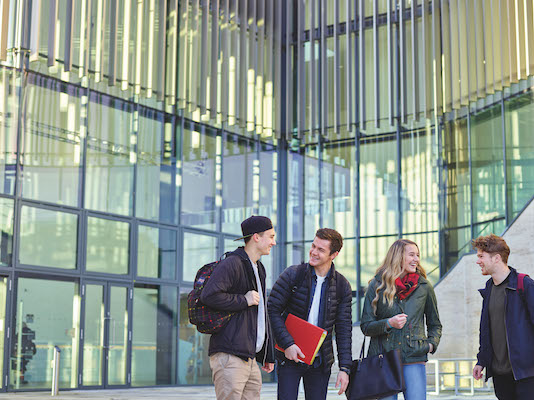 Career prospects
Graduates of Bangor Business School have excellent prospects for pursuing employment in a wide range of roles in the accounting, business, banking and financial sectors of the global economy. The programmes' emphasis on practical insights enhances students' employability and enables students to develop a range of transferable skills which are widely sought in the above sectors.
A number of the programmes and modules benefit from accreditation by professional bodies, which may enable graduates to claim exemptions from or credits towards parts of the professional qualifications of those bodies, should they wish to pursue a recognised vocational qualification after graduating.
Bangor graduates have an impressive track record of employability and have found employment in senior positions across the globe, from Downing Street and Deutsche Bank to Accenture Luxembourg and the Cayman Islands Monetary Authority.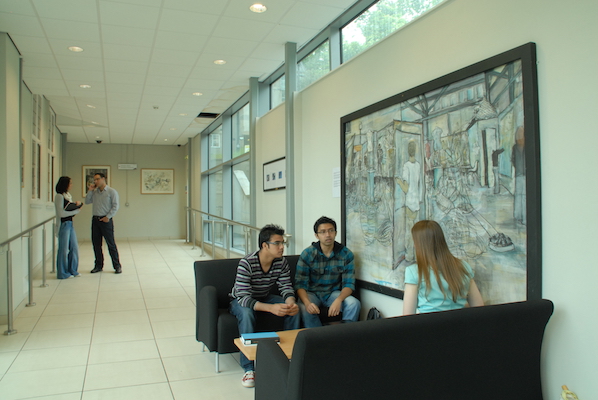 Chartered Financial Analyst (CFA) pathway
Many of Bangor Business School's Masters programmes offer the opportunity to follow the CFA (Chartered Financial Analyst) specialist pathway alongside the degree, through which students can acquire the skills to complete the CFA Level 1 examination. The CFA qualification is recognised globally as a mark of distinction for professionals in the investment industry.
Chartered Management Institute (CMI) accreditation
From September 2017, the School's Masters programmes in Business, Management and Marketing will be accredited by the CMI – the only chartered professional body in the UK dedicated to promoting the highest standards in management and leadership excellence. This means that graduates of these programmes will attain a dual award – a Bangor University Masters, and a CMI Level 7 qualification in Strategic Management and Leadership.
January intake
Most of Bangor Business School's MA, MSc and MBA programmes offer a January intake as well as the traditional September start date.
"I couldn't have chosen a better place to study, both the people and the beautiful setting of the university. The course gave me a good grounding in economics and provided the basic skills upon which the rest of my career has been built. Members of the department were always encouraging and inspired me to take my economics further."
George Buckley
Now Chief UK Economist for Deutsche Bank in London

Find us on Social Media:

Facebook.com/BangorBusinessSchool


Twitter: http://www.twitter.com/BangorBizSchool


Youtube: www.youtube.com/user/BangorTV