Students selecting a major in International Business will be awarded a Bachelor of Science in Business Administration (B.S.B.A.) degree under the program of study offered by the William G. McGowan School of Business. A minor in International Business is also available as a part of the William G. McGowan School of Business program of study.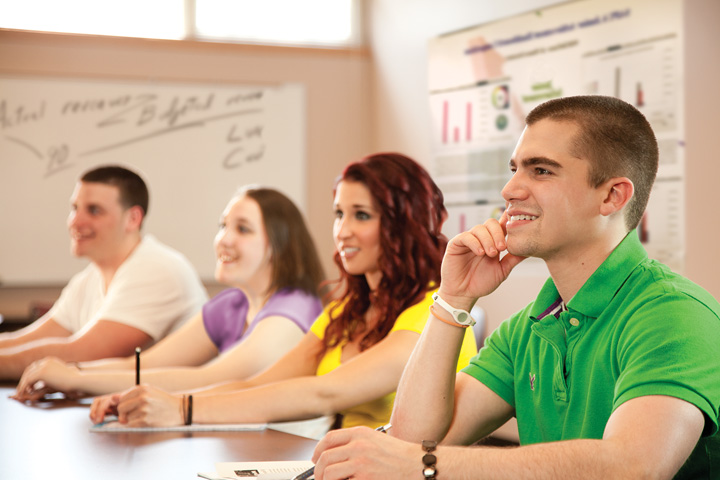 The Global Economy is a reality. To meet the challenge of the 21st century, companies are seeking and hiring graduates with international business backgrounds. The rapid transfer of technology, the shrinking of world trade barriers, and the establishment of common markets and increased competition in traditional home markets have forced companies to respond. Companies now view the world as their market. Integration of production and markets and need for stronger links to the global economy makes knowledge of International Business essential.
The International Business major is designed to study and understand the dynamic and complex global business environment within which organizations and individuals operate. In this era of globalization, business activities are increasingly international. In order to succeed in this global environment, college graduates must have clear understanding of theory and practice of core business functions as well as an ability to interact with the geographically, culturally, economically, legally and politically divergent environments within which multinational corporations undertake cross-border trade and investment.
International Business is truly a multidisciplinary major. Drawing from courses across the entire business curriculum, the program equips students with knowledge of international economics, foreign exchange, financial management, import/export process and international marketing. Focusing on the role of the United States in the international environment, the International Business major provides the knowledge and tools to students and prepares for a career in the transnational arena, either overseas or within the United States.
Students gain the ability to analyze and understand global business operations through a multidisciplinary curriculum, international corporate internships, study abroad opportunities, short term business travel courses to various regions of the world, and foreign language skills. Each student will receive close personal advisement to design an individually suitable program plan. The major offers a liberal arts core, includes a foundation in business and builds on this foundation with language studies, area studies, and courses in International Business.
Flexible and comprehensive study plans allow students an option to select a second major and/or minor in one of the following business areas: management, accounting, finance, economics, marketing, human resources management, political science, economics and/or foreign language. The major offers coordinated business and non-business coursework with both global and regional focus to enhance students' perspectives on international issues.
Degrees Offered:
Bachelor of Science in Business Administration (B.S.B.A.) with major in International Business
International Business Minor
Find us on social media:

Facebook.com/kingscollegepa


Twitter.com/KingsCollege_PA


YouTube.com/user/kingscollegepa