A Leading Research University
Bilkent University was founded in 1984 as Turkey's first private, non-profit institution of higher education. With world-renowned scholars among its faculty and top-notch facilities throughout its campus, it attracts many of Turkey's brightest students.
Bilkent's international community of scholars and students is an essential component of academic programs, research activities, and social life. International faculty and instructors make up more than a quarter of all academic staff, representing 40 different countries. There is a growing body of full-time international students and exchange students coming from various countries such as Denmark, France, Germany, Netherlands, Italy, United Kingdom, United States of America, Canada, Azerbaijan, Pakistan, China, Singapore, and Australia amongst others.
The University was founded to provide an environment for learning and intellectual growth encompassing the sciences, technology, humanities and the arts.
Study in a Thriving Capital

Bilkent offers a stimulating learning environment and a colourful social atmosphere. Its extensive campus provides a comfortable base for academic studies and extracurricular involvement, while having the advantages of being close to a thriving metropolis. Students can commute to campus via the free shuttle system. The city is a centre for classical music, ballet, jazz, and modern dance. The Bilkent Symphony Orchestra, founded in 1993, contribute to the city's artistic ambience with 90 proficient artists from 13 countries. Rock and blues concerts are prominent parts of Ankara's lively night life. This metropolitan city offers a vivid and rich cultural life, with miscellaneous events and institutions such as the National Library of Turkey, Turkish State Theatres, Museum of Anatolian Civilizations, Ankara Ethnography Museum, State Museum of Painting and Sculpture, and the Atatürk Mausoleum (Anıtkabir). Ankara is also the home of the Turkish Parliament, ministries, foreign embassies, and 13 universities.
Shopping in Ankara can be exciting especially in the old part of the town for buying old copper, jewellery, carpets, antiques and embroidery. Modern shopping malls are scattered in and around the city. Small shopping areas, local markets and restaurants are other attractive sights one should not miss. The capital city has cheap and fast inner city transportation system including buses and subway, private mass transport alternatives. There are affordable and convenient housing alternatives in the city centre as well.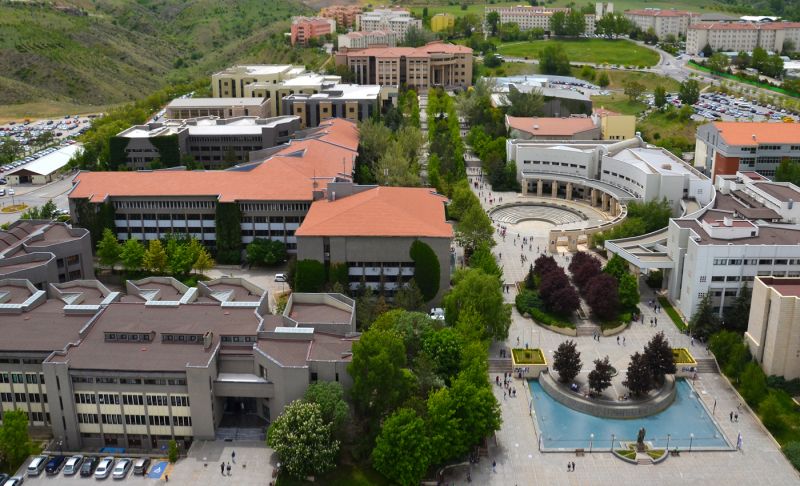 Connect with us on social media

Facebook.com/BilkentUniversitesi


Twitter.com/BilkentUniv


YouTube.com/user/BilkentUniversitesi