Confident, Creative Graduates
We believe in the power of creativity, in all of its forms. Our students are explorers with big imaginations. When they embark upon their experience at DJCAD, we encourage them to push boundaries and seek new ways of seeing. From experimenting with new materials to pioneering new techniques, the options are endless. We don't like to confine our students to one area, instead we support them to traverse boundaries. The result is confident, creative graduates who brim with enthusiasm, new ideas and passion.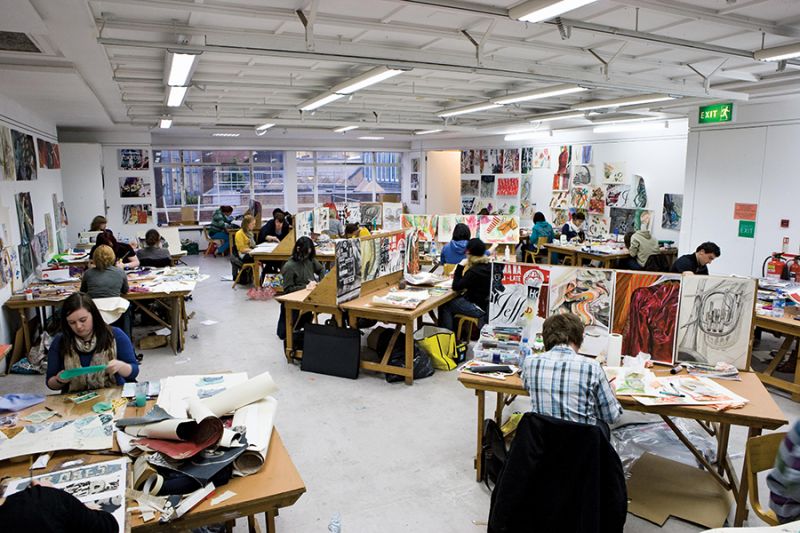 The one year General Foundation in Art and Design is a fitting starting point for creative and motivated people who wish to develop the fundamental skills to prepare them for entry to the specialist art and design courses that we offer.
Undergraduate Courses
Animation | Art, Philosophy, Contemporary Practices | Digital Interaction Design | Fine Art | Graphic Design | Illustration | Interior Environmental Design | Jewellery & Metal Design | Product Design | Textile Design | Time Based Art & Digital Film
Postgraduate Courses
Animation & Visualisation | Art & Humanities | Design for Services | Design Ethnography | Fine Art | Forensic Art | Medical Art | Product Design | Theatre Studies
International students
We offer a wide range of support from immigration information to advice on working during and after your studies. Students who seek to improve their English skills prior to enrolling in full-time courses can participate in a pre-sessional language programme.
The City of Dundee is ideal for university students. With cinemas, museums, art galleries and nightlife, there is plenty to do off-campus to bond with classmates and explore the world outside of school. Dundee is situated between the mountains and the sea and offers many opportunities for leisure activities from sailing, canoeing and dolphin spotting on the Tay River to skiing and hiking in Glenshee and the Cairngorms. There are also historical and cultural attractions in the area, so international students have the opportunity to learn about Scotland and its traditions and history.

To learn more about Duncan of Jordanstone College of Art & Design at the University of Dundee visit www.dundee.ac.uk/djcad or www.facebook.com/duncanofjordanstone

Videos from DJCAD's Degree Show