Our Students Say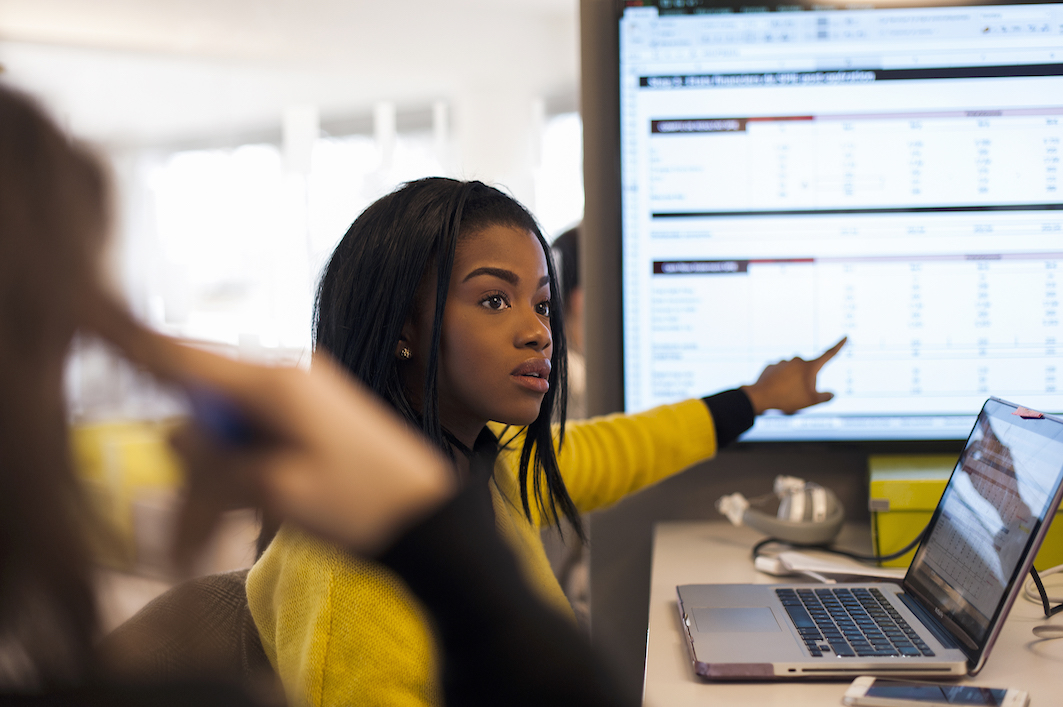 Pierre M., 2015 graduate of the Specialised Programme in Quantitative Finance
Can you tell us a bit about yourself?
I graduated from the ESTP (Ecole Spéciale des Travaux Publics Paris) and developed a strong interest in finance, and more especially in quantitative finance, following an internship at Crédit Agricole CIB Hong Kong Branch in 2011. I then began to look at different ways to change my career path and I quickly realised that a Specialised Master's degree was my best option.
Why did you choose emlyon business school's Specialised Programme in Quantitative Finance?
I chose the Specialised Programme in Quantitative Finance because of its professional dimension. After completing this course, you can be sure that you will be operational and at ease in the financial world. None of the courses taught in the program are superfluous, they are all related to issues faced by companies in the financial sector.
What were the highlights of your experience in the Specialised Programme in Quantitative Finance?
The strength of this programme lies within the quality of its teaching staff. The majority of the professors are former professionals who know how to illustrate their lectures with concrete examples, frequently based on their personal experiences. What I valued most during my time at emlyon business school, were the conversations and exchanges I was able to have with them. Another key strength of the programme, and no doubt the most important one for my future career, is the professional network that can be built through the programme.
Has the Specialised Programme in Quantitative Finance help you reach your professional goals? And if so, how?
Absolutely. Following the Specialised Programme, I found an internship as assistant trader at Crédit Agricole CIB in Paris, and now I'm working as Market Risk Analyst for BNP Paribas in Tokyo as part of a V.I.E. (French International Internship Programme in a Company). This would have been impossible for me without the Masters.
What advice would you give to the future students of the Specialised Programme in Quantitative Finance?
As its name implies, this is a specialised course of study. Before throwing yourself into this field, you should be sure that you want to pursue a career in quantitative finance. Once you are engaged in this path, my main recommendation is to engage in classroom discussions and interact with professors as much as you can to benefit from their expertise. My final piece of advice is to get to know as many of other students as possible, and not only those enrolled in your programme, to develop your network.
Antoine J., 2014 graduate of the MSc in Management - European Triple Degree – Grande Ecole
What were the highlights of your experience during the MSc in Management - European Triple Degree?
When I started the European Triple Degree, I was coming out of a Bachelors in fundamental physics, very far from any type of business.
I had everything to learn about business and the first year provided me with an overview of various topics. I have always been in international communities and this programme continued this, we could develop ourselves with different mindsets and ways of working.
The second year, I chose to go to LMU in Munich as I was interested in innovation and wanted to have an entrepreneurial course. I almost built a startup from the project we had worked on in our second year. I liked the practical approach we had in the course and the links with companies.
My internships proved to be a success as well. I entered Airbus Defence & Space for my first internship and then worked for them in my second year to finish a project. I also did my thesis with them.
Where are you now? Tell us about your first job after the programme.
My first job after the European Triple Degree was a VIE mission at Airbus Defence & Space. In the continuity of my previous work at Airbus during my internships, I was a Business Innovation Manager. I was in charge of developing creativity rooms on different sites and animating them to stimulate innovation.
I was also working on an internal innovation programme. We organised internal startup weekends with ideas coming from all the employees. The best projects were then supported during 8 months to benefit from an accelerated development.
After one year, I left Airbus to launch my startup in the space industry: Mymicrogravity. This is what keeps me busy at the moment!
Could you tell us more about the start-up weekend you organised in Paris last November? How are you involved in that project?
I am an entrepreneur and I love to share the entrepreneurial spirit with others. Startup weekends begin on Friday evening and end on Sunday evening. People are invited to present an idea to participants, convince them to select their idea and then form an idea around it. They then have 54 hours to work on it and pitch it to a panel.
We decided to create an event dedicated to space. The industry is being disrupted by new actors, in particular in the USA and we wanted to show to everyone in France that you can do a lot of things related to space and that everything still needs to be invented in that field.
I was one of the two leaders of a team that put this event together in only a few months. The team was created at a hackaton event organised by the French space agency (CNES) 5 months ago. I had already participated in Startup Weekends, I was in contact with sponsors so we jumped-in and did it. As a result, CNES and ESA are now asking us to repeat this event next year!
What advice would you give to future students of the programme?
Never hesitate to ask for things, the worst case scenario is that the answer is no! No-one will blame you for asking. In other words, be pro-active in your life and your career. If you don't like your work during your internship, do it but ask to be involved in something else. When you're finished with your work, don't hide behind your desk, ask for more! Be an entrepreneur or an "intrapreneur" and help improve things at school and at work. Learn to listen even if you have the impression that your bosses are "out-dated", you can learn tonnes from them.
Which keywords would you associate with the MSc in Management - European Triple Degree?
"International", "Entrepreneurial", "Demanding" and "Fun".
Eric A. and Harshit T., Global Entrepreneurship Program graduates, Class of 2015-2016
Can you tell us a bit about yourself (academic background, area of study, where you're from etc.)

Eric: I hold a BA in Business Administration from the University of St. Gallen in Switzerland. After graduating in summer 2013, I worked for two NGOs in Switzerland and Guatemala, completing the one-year Swiss civil service. In Europe, I interned at two management consulting firms in Frankfurt and Zurich, where I was involved in digital transformation projects. At the same time, I started to look into different Collaborative Economy venture ideas.
Harshit: I completed my Bachelor in Engineering in 2012 from Amravati University in India. After that, I started my own venture, a photo-sharing web portal, in 2013. I worked as Team-leader from 2014 to 2015 in a software development company in Mumbai, India. I have a combined work experience of 3 years in programming and web development.
Can you tell us more about your company Tasko? How and when did you launch it?
Tasko makes outsourcing of computer-based tasks convenient and cost-effective for people who want to utilize time more efficiently. Market research, academic research, job/internship search, travel planning, administrative work etc. are some of our offerings. To see all of our offerings please visit www.tasko.co.
We started working on Tasko in February 2016 from our university dorm in Hangzhou, China. After five weeks we launched our first prototype website and hired a team of five freelancers to work on tasks. We started testing our services on April 10th and successfully delivered 119 tasks since then. On June 10th, 2016 we launched the beta version of Tasko. Till date, 54 users have signed up on our platform.
You can give Tasko any task on www.tasko.co just in a few clicks. We make sure to get your task done as soon as possible. We offer our service at $5/hour. We do so by collaborating with the most talented freelancers from emerging markets. Furthermore, we do a thorough quality check of each task before we deliver it to you.
Please don't hesitate to submit your own task on www.tasko.co, we'll be happy to serve you :-)
How did the Global Entrepreneurship Program help you develop your entrepreneurial skills?
Eric: It definitely helped me to better understand and identify entrepreneurial opportunities. Being exposed to the topic of entrepreneurship every single day had an impact on my perception and thinking. Moreover, the program trains its students in many different aspects that are relevant for entrepreneurial success (e.g. effective market exploration and testing, how to be innovative, pitching, business plan writing, financial forecasts etc.).
Apart from that I learnt the most while working on and testing out my own business ideas. Here the program adds value by giving its students time to work on their own business ideas and supporting them with mentorship and regular feedback.
Harshit: When I was looking for an entrepreneurship program, I searched intensively for over 3 months to find the right fit for me. I expected 3 things from the program:
1. To learn the basics of starting and running a business
2. To build an international network
3. To find a mentor for my next big venture
But, I was lucky enough to find much more than I expected from the Global Entrepreneurship Program. As I experienced in my first venture, I knew the importance of having a good co-founder. I met Eric in this program and in the initial few months we got to know each other better. We eventually found out that working with each other was much more fun as we shared a common interest and vision for our entrepreneurial ideas.
What advice would you give to the future students of the Global Entrepreneurship program?
Eric: The beauty of this one-year program lies in its multicultural aspect – both in terms of the locations you study in and the diversity of people you meet. It gives you the possibility to gain very different perspectives on the topic of entrepreneurship and it will open many doors for intercultural collaborations, potentially bridging different markets with innovative ideas.
My only advice is: make the most out of it!
Harshit: To the future Global Entrepreneurship program students – "You'll learn much more from your classmates so respect them and have an open mind and heart to accept their criticism."
General advice – "Believe in yourself, you are much more than what you think!"
Find us on Social Media:



Facebook.com/EMLYONBusinessSchool


Twitter: @EMLYON


Youtube: /user/EMLYON


Instagram: emlyonbschool