Our students say:
Orawan – from Thailand and studied our MBA (Master of Business Administration)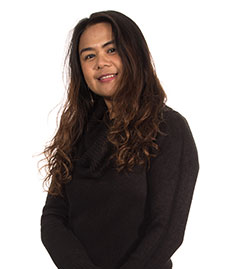 Orawan didn't hesitate in following her senior manager's advice when he recommended the MBA at UWE Bristol to her. The course provides the opportunity to interact every day with people from more than 15 countries: "They have different experiences from different business segments from Africa, Europe, Asia, the UK, South and North America. The programme itself covers all aspects of the business practice," she says.
Orawan is fascinated by the real-life opportunities that UWE Bristol offers such as the Bristol Distinguished Executive Address Series: "These events give students the chance to learn and gain experience from 'real' leaders from different business sectors. UWE Bristol helped me to get to know the real business world and gain real business experience in the UK during my studies."
Orawan is impressed by the facilities that UWE Bristol offers and its green campus. Originally from Thailand, she had a great time in the South West of England: "I love Bristol as it's a very nice and friendly city for students" she says.
Vu – from Vietnam and studied our MSc Human Resource Management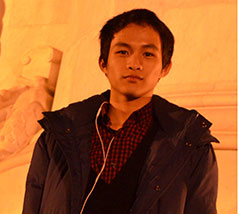 "I had an extraordinary time studying Human Resource Management at UWE Bristol," says Vu from Vietnam. Vu didn't hesitate when choosing to progress to UWE Bristol to complete his undergraduate degree from the International University, Ho Chi Minh City.
UWE Bristol helped Vu acquire a lot of knowledge and develop new skills: "Besides the green campuses and excellent facilities, I am very impressed by the University's library which includes both printed and online resources."
Vu is pleased with how supportive UWE Bristol is: "They can help you not only with studying but also with things such as jobs, house rentals or entertainment." He also finds the website and the student intranet quite useful for keeping up-to-date with everything during the academic year.
Vu enjoyed his time in Bristol and all the interesting people he met. He particularly liked spending time around the Harbourside as it was buzzing with pubs, restaurants and cafes. Vu had the opportunity to see the International Balloon Fiesta, the famous Clifton Suspension Bridge and to explore Bristol in detail with his international friends: "If life is a journey, Bristol is one of the best places to enjoy it," says Vu.
Read more Student Stories here

Connect with us on social media

Facebook.com/UWEBristol


Twitter.com/UWEBristol


YouTube.com/user/BristolUWE