Careers and Employability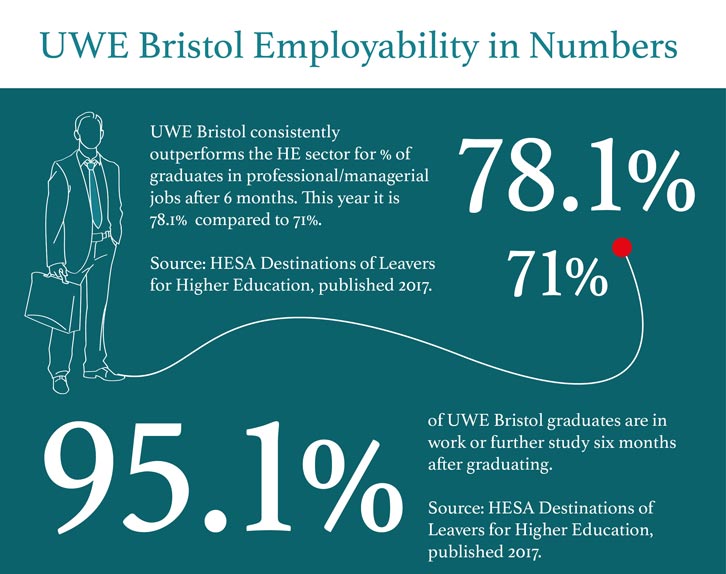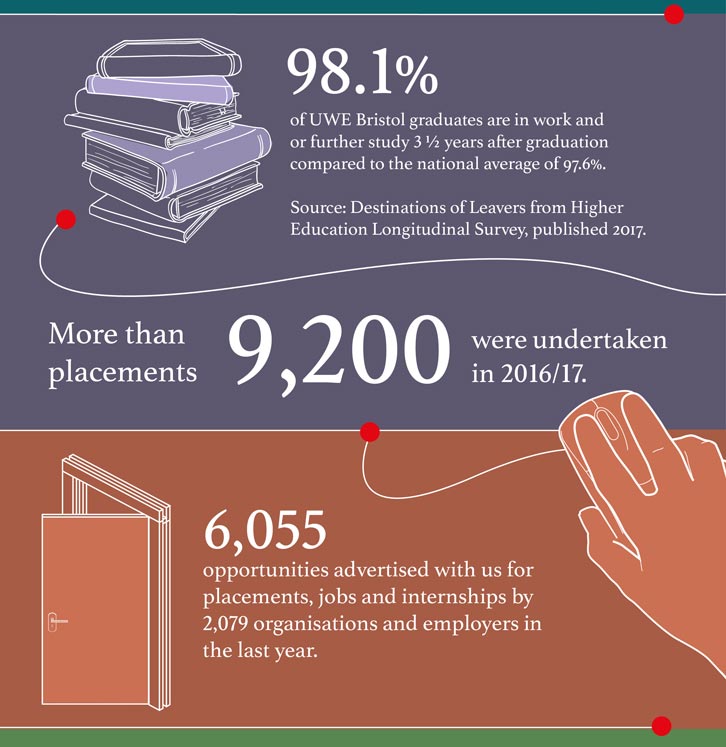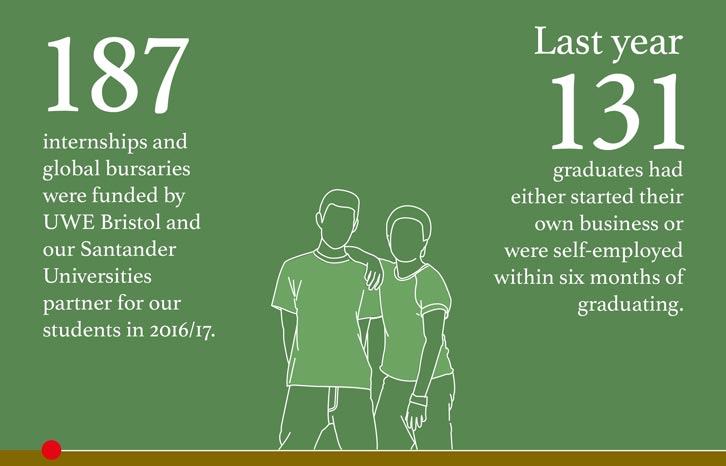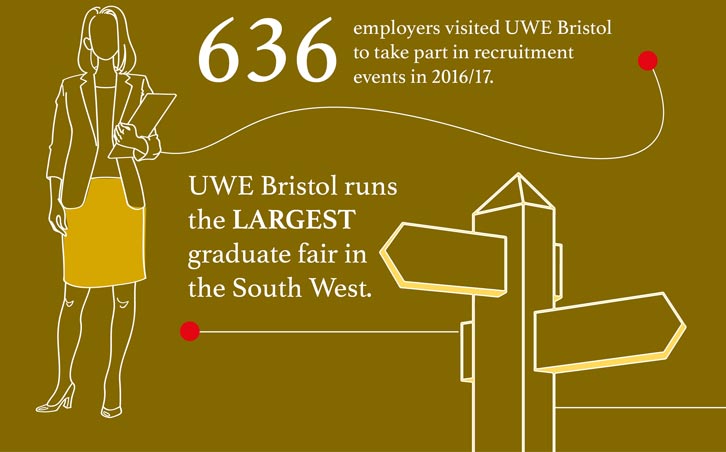 We have close connections with over 1,000 national and international employers, including GlaxoSmithKline, IBM, L'Oréal, and Airbus. Further to these connections, UWE provides its students many initiatives at the university to help them develop their employability and work-related experience.
During your degree, you will have access to careers support, such as CV workshops and presentation skills. Access to this support continues for up to three years after you graduate. Graduates also have access to Launch Space - a physical incubator space and enterprise support for start-up businesses.

"Boost your employment"
Connect with us on social media

Facebook.com/UWEBristol


Twitter.com/UWEBristol


YouTube.com/user/BristolUWE