IMMIGRATION cuts in the UK should not include international students, an influential British politician said yesterday.
Lord Heseltine, the former deputy prime minister, said foreign students were a "great asset" to Britain and should be exempt from its immigration crackdown.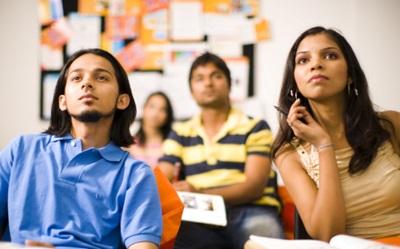 The Government wants to slash net immigration by more than half to fewer than 100,000 people a year by 2015. It insists that students should be included in the figures because they have an impact on communities and public services.
But Lord Heseltine, who was a prominent figure in the Conservative governments of the 1980s and 1990s and who now sits in the House of Lords, said this approach could damage Britain's universities and reputation abroad.
Overseas students are "not the sort of people that are causing the anxiety about immigration," he told the BBC.
"The government will have to recognise that there are very large numbers of students in this country - in our universities, in our business schools - who are a great asset financially and educationally," he added.
Lord Heseltine later told BBC Radio 4's Today programme that students came to the UK to study and then graduate and return home whereas people who were seen as part of the immigration problem often had limited qualifications, no job and were a strain on national resources.
"The public do not see students who come and go as part of the immigration problem," he added.
Lord Heseltine is not the first senior politician to speak up for international students recently.
The current deputy prime minister Nick Clegg, whose Liberal Democrats are in a coalition government with Cameron's Conversative party, is currently in India trying to reassure families that Britain welcomes overseas students.
And earlier this year, Business Secretary Vince Cable said overseas students had become caught up in the "public panic" over migrant numbers and that it would be "absurd" to see a cut in student numbers as a success story..
However, the Home Office insists the student visa system was widely abused and since it has introduced reforms to tighten controls, applications to study at UK universities have risen by seven per cent, particularly among Chinese, Brazilian and Malaysian nationals.
Slideshow image: Michael Heseltine by Julian Mason