Study at The Home of Hospitality
The Hospitality Management Major offers a broad educational approach to a career in the hospitality industry. Its varied course of study prepares students with both the management theories and operational competencies necessary to enter any segment of the industry upon graduation. In addition to the university's general education requirements, students take classes specific to the industry including an introduction to hospitality, human resources management, organizational behavior, facilities management, hospitality law and a course in leadership, management and ethics. Students also study food sanitation, food service operations, cost control, career development, financial and managerial accounting, financial management, hospitality service management, and operations and strategic management.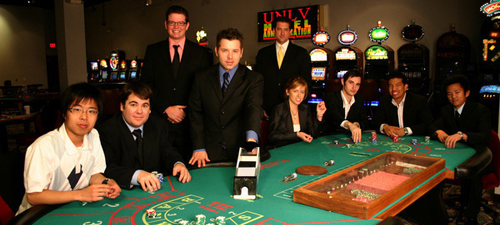 The inclusion of 22 credits of elective courses allows the student to customize their educational experience based on their personal interests through the selection of the elective topics of their choice. Although it is not required, students may elect to declare a concentration to provide an opportunity to focus their elective credits toward a specific area of study.
Rounding out this curriculum is an internship, two senior-level capstone classes that will have students using all of their learned managerial and leadership skills, and actual work experience in the hospitality industry. This approach offers prospective employers a well-rounded graduate who understands day-to-day operations, has the ability to do strategic planning, and can adapt to a multitude of positions. With this expansive knowledge base, students will be ready to look at numerous career opportunities upon graduation.
Connect with us on social media

Facebook.com/OfficialUNLV


Twitter.com/UNLV


YouTube.com/user/UNLV