WANT to know why people study in Ontario? Colin Paterson, originally from British Columbia in Canada, studied his undergraduate degree at Queen's University in Kingston, Ontario. Today we're asking him about the best and worst aspects to living in Ontario.
STUDENT WORLD ONLINE: What did you love about Kingston?
C: Kingston has a phenomenal student vibe. There are three major post-secondary institutions in town – Queen's University (alma mater of yours truly), the Royal Military College of Canada, and St. Lawrence College – and the influence of the collective student population permeates much of the city center. The main street through downtown, Princess Street, is dotted with student-priced bars, cafés, restaurants, and shops, while campuses around the city are constantly humming with student-led clubs, activities, sports, initiatives, and events.
The town itself also has a lot to offer. It has a distinctly European character – at least relative to many other North American cities – with old limestone houses, a bustling and pedestrian-friendly city center, and lots of coffee and tea shops for students desperate to avoid (or catch up on) work.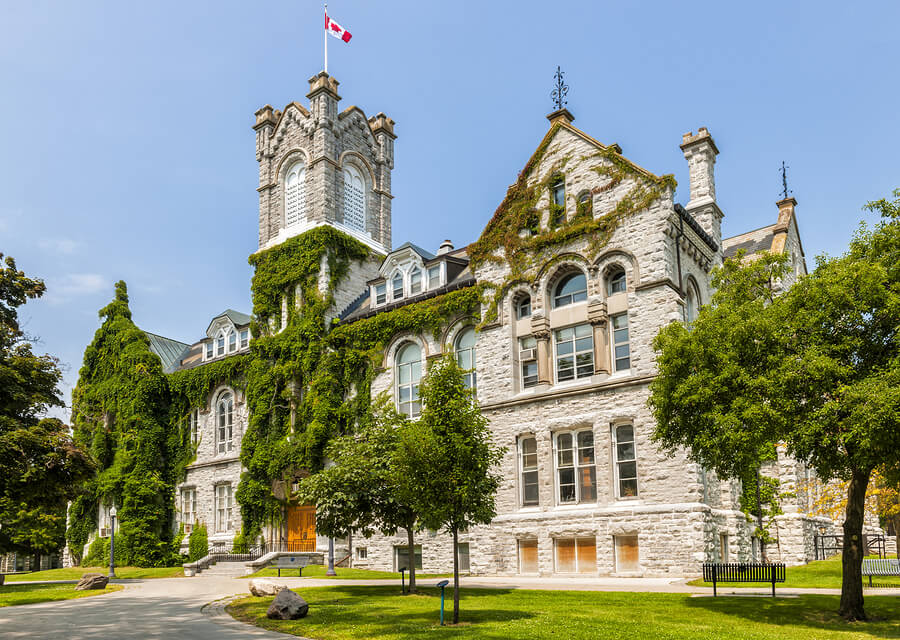 SWO: Did you feel differently when you first arrived?
C: Not particularly. Although I come from British Columbia – the other side of the country – the presence of so many other students helped ease the transition into a new city. There is such a significant and concentrated student population that it's clear everyone is learning to adapt to their new lifestyle, and all of one's classmates are going through the same challenges that you are. This creates a real sense of camaraderie and collective support, giving Kingston the sense of being a city where students have the opportunity to build a life rather than need to fight to carve one out.
SWO: Is there anything you don't like about Kingston?
C: The flip side of Kingston's student concentration is that there is a very clear divide between "townies" (i.e. non-students or professors living and working in the city) and university students and staff. Student bubbles exist on all college and university campuses, but in Kingston that bubble can be even more difficult to escape than usual simply because there's often no need to.
Another downside to Kingston is again a by-product of its student population – the Student Ghetto. This is the area of town between Queen's University campus and Princess Street, filled primarily with student housing. While this can be a phenomenal area for social events and for enjoying a sense of student community, many of the houses are in various stages of neglect (ranging from the traditional "fixer-upper" to "dilapidated" to "abandoned post-apocalyptic Soviet housing complex"). Given that renters generally move houses each year (or term), landlords often have little incentive to maintain or repair their housing facilities. Again, this can make for a quintessential student living experience, but the fact that a number of students also give out an annual "Golden Cockroach" award to the area's worst landlord is also fairly telling.
SWO: Is it easy to get around Kingston?
C: Being in Canada, there are two answers to this question: yes (summer answer) and no (winter answer). Really, the city and particularly campus areas are small enough that you can walk everywhere you need to with very little trouble, and the public bus system is reasonably convenient and extensive. Downtown is about a 15 minute walk from both the Queen's University and Royal Military College campuses. In the winter, of course, that 15 minute walk can seem awfully long if the temperature plunges to -20 C or -30 C, and snow drifts can hinder both pedestrians and buses. That being said, by and large, Kingston is an extremely convenient city for student mobility.
SWO: What is there to see and do in Kingston?
C: In the summer, the lakefront parks and beaches are a beautiful place to spend time, and Fort Henry has weekly performances of 19th century British military battle techniques using authentic cannons, guns and student employees. In the fall, the leaves start turning the entire city into a landscape of fiery reds, copper oranges, and brilliant yellows, and this is the perfect opportunity to take the ferry to nearby Wolfe Island. The town on the island is small, charming, and rural, while a nearby farm runs a corn maze where you can spend an evening with friends navigating the labyrinth and afterwards enjoying a campfire, marshmallows and hot chocolate. In the winter, the city of Kingston creates a number of free public staking rinks in front of Town Hall, City Park, and Victoria Park, which makes for a perfect afternoon of leisurely skating or shinny (a game of pick-up hockey played without padding and no goalies). The Kingston Frontenacs, the city's local junior hockey team, is also a worthwhile attraction, and the K-Rock Center Stadium frequently hosts concerts, shows, acts and other events. Otherwise, student theater productions, musical performances, debates, intra-murals and other organized activities mean there is always something to get involved in.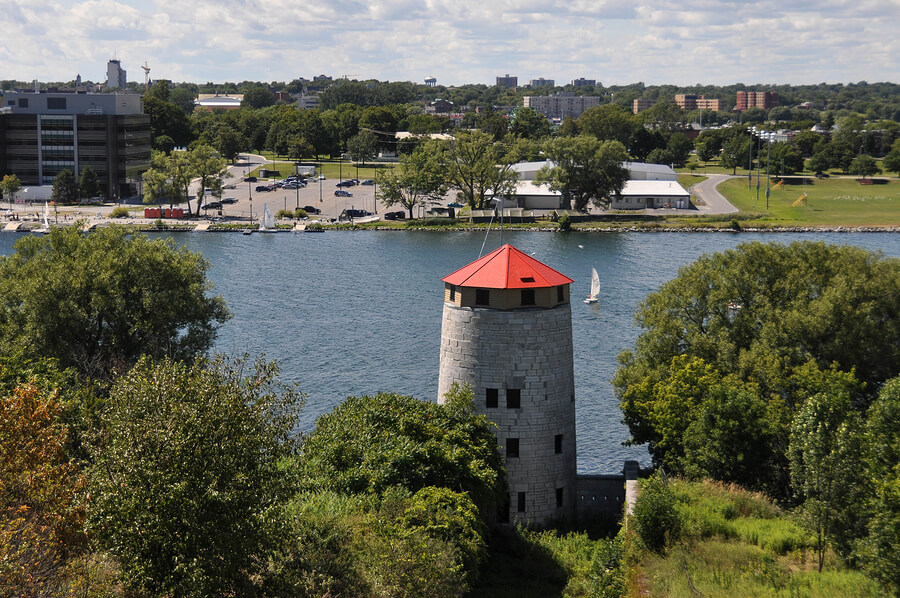 SWO: Good shops?
C: Princess Street has decent shops, but the selection tends to be a bit kitsch. The Kingston Center and/or Cataraqui Center, each off which requires a trip on the bus, are more helpful for a greater selection of everyday needs, although be warned: this does necessitate leaving the student bubble, and may event lead to interactions with non-student "townies". In the summer months, the farmer's market in the Town Square (and a smaller satellite version on Queen's campus) is a great place to pick-up some fresh produce.
SWO: Good places to eat?

C: Kingston is a culinarian's dream. The city has more restaurants per capita than almost any other city in Canada, and they range from cheap, delicious student hang-outs to classier, more expensive (but often still very affordable) restaurants for a nice meal out. There are far too many restaurants to do justice to in a short space, but here are some of the tried-and-true gems where I spent far too much of my time (and money) during my time in Kingston:
SWO: Good places to drink?
C: The selection of bars, pubs, watering holes, and clubs in Kingston is nearly as diverse and extensive as that of its restaurants. On Queen's campus, the Grad Club, Queen's Pub, and Alfie's provide, respectively, a laid-back environment for a beer and an interesting conversation; a social hub where you're guaranteed to run into a friend or classmate; and a student club that provides both the best or worst nights of your university experience (and very little in between). Ranging further afield, the Iron Duke is a great place to get out of the student bubble and enjoy a nice selection of beers and catch a hockey game; the Merchant Taphouse has a unique and enjoyable atmosphere; Tir Na Nog Irish Pub has a great ambience and often has live music; and last but not least is the legendary Kingston Brew Pub, with its iconic home-brewed beverages and artery-clogging (unapologetically so) menu. A cluster of pubs and clubs at the north end of the Student Ghetto – The Ale House, the Brass Pub, and Stages Night Club – are often buzzing on both weeknights and weekends thanks to the nearby student inhabitants.
SWO: Good places to relax and hang out?
C: A lot of quiet and relaxing coffee houses, both on and off campus, provide great spaces for work (or the putting off there-of). Coffee and Company, David's Tea, or the Common Market all provide a haven for the over-worked and under-caffeinated. In the summer, the parks and lakefront are all beautiful places to relax, picnic, read, or unwind, and in the winter the aforementioned cafés are good places to go. The Screening Room, an independent movie theater often showing lesser-known and independent films, can also be an alternative place to relax and catch the latest anti-blockbuster.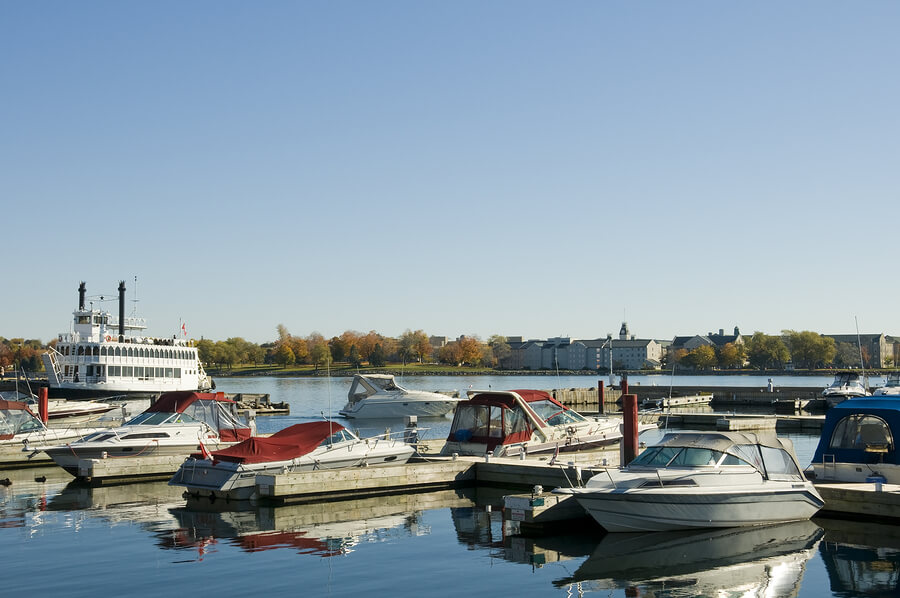 SWO: What is the area like?
C: Kingston is on the edge of Lake Ontario, the smallest of the Great Lakes. The area is mostly forested and outside of Kingston is predominantly rural. Both Toronto and Montreal – two of Canada's largest and most metropolitan cities – are about three hours away in either direction. The city is very much divided into "university" and "non-university" areas, with Princess Street and Victoria Street serving as unofficial boundaries between the two. In fact, to say that one is going "NOP" – North of Princess – is akin to saying one is going abroad. The downtown center is small, pedestrian, and cobblestoned, with beautiful limestone buildings and a heavy concentration of cafés, restaurants and pubs. It's warm, humid and sunny in the summer, and cold and snowy in the winter, but the lake – whether frozen and shining, or windswept and glittering – ensures the views are frequently stunning.
SWO: What is the university like?
C: I can't speak to what St. Lawrence College or the Royal Military College are like, but Queen's has a definite character. It's one of Canada's older and more established institutions, and is still relatively small and compact compared to some of the larger universities in cities like Vancouver, Toronto or Montreal. There is a strong – almost mandatory – sense of school spirit that can be both extraordinarily fun and occasionally excessive, and it is not uncommon to wander the campus serenaded by the wild and lonely sound of bagpipes (Queen's has strong historic ties to Scotland: their sports teams are called the Golden Gaels, uniforms often involve tartan, bagpipes are a socially acceptable – nay, encouraged – musical instrument, and graduating students are given versions of Scottish tam hats to wear upon completing their degrees). The campus is beautiful, with ivy-clad limestone buildings (interrupted by occasional ill-conceived concrete monstrosities from the 1970s and 80s) and a number of parks, paths and grassy spaces. The school offers a fairly broad array of classes for undergraduate students, but is known in particular for its medical school and engineering program.
SWO: How much is monthly rent?
C: This is very dependent on where in the city you live. Rent in the Student Ghetto can range from $400 - $600 per month for a shared house, while climbing to $500 - $750 in more gentrified areas of town. Your tolerance of dysfunctional plumbing and desire for convenience will likely determine where you live, and thus how much you pay.
SWO: How much is a cinema ticket, a two-mile cab ride, and a 1kg bag of rice?
C: A cinema ticket is about $10. Generally, if someone is getting a cab, it's to the train or bus station from campus, rather than two-miles (buses are more useful for shorter journeys). A cab from campus to the train station was generally $20 - $25. A 1kg bag of rice can be had for anywhere from $2 - $3.