JUST falling short of being a professional footballer, working with computer games was a dream for any child of the digital age and thanks to the boom that the gaming industry is currently enjoying, that fantasy isn't actually too farfetched. In 2013, the gaming industry was worth a huge $66 billion and that number is expected to jump to $78 billion by 2017.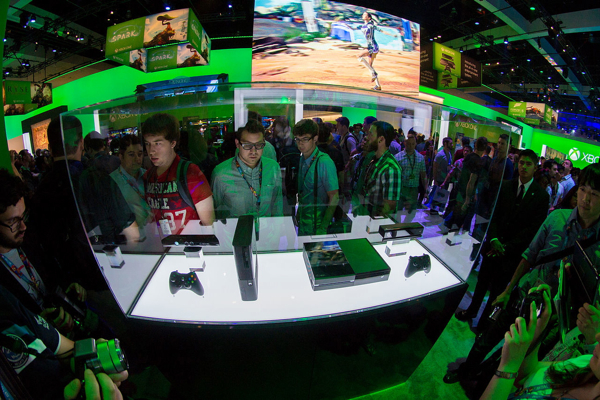 Gaming is now more accessible than ever before with people of all ages, genders and backgrounds now playing on tablet devices, smartphones and - of course - traditional consoles. Universities from across the world are starting to wake up to the gaming phenomenon too, with thousands of students now able to study an undergraduate degree in 'Games Design'.
Turn off Pokémon GO, close down FIFA 17 and step away from your Xbox. Here are five of the UK's best Games Design degrees.
Find some stationery at Paperchase and make a stylish start to uni life.
1. BA (Hons) Games Design, University of the Arts London
UAL is one of the UK's best universities when it comes to the creative industries and true to form, their course in games design is one of the country's best. The course looks at computer games from a theoretical and practical standpoint, analysing the construct of the games industry that we recognise today and then offering students the chance to code their own 2D/3D games. Based in London, UAL also have close links to plenty of industry leaders and offer 'Future Lectures', a three-day event attended by speakers from the games and wider digital media and entertainment industries.
Home/EU fee: £9,000 (per year)
International fee: £15,180 (per year)
Want to get some extra preparation for your degree? Check out online options with our trusted online partner edX.
2. Game Art Design BA (Hons), De Montfort University
De Montfort University is able to boast of having the first industry accredited Games Design course in England and at a reasonable price of just over £11,000 for international students, it's an option that's worth considering if you're serious about a career in gaming. De Montfort alumni have gone on to work on titles including Grand Theft Auto V, Assassin's Creed and F1 2012. Their degree consists of key three themes that give students a holistic view of games design: game production, visual design and critical game studies.
Home/EU fee: £9,000 (per year)
International fee: £11,250 (per year)
3. Games Design BA, Brunel University
Brunel University's course is an intensive, design-only degree that hopes to get students mastering video game production. In one degree highlight, students are given the opportunity to create a prototype version of their own game before pitching it to a panel of industry experts...who knows what that might lead to? While game design is at the forefront of the degree, Brunel also wants students to engage with all things digital, meaning there's also an opportunity to diversify your skillset and learn web design, image manipulation and animation.
Home/EU fee: £9,000 (per year)
International fee: £13,000 (per year)
Studying abroad and need to transfer money? Try our trusted money exchange partner World Remit.
4. Computer Games (Design) BSc, Glasgow Caledonian University
Unlike in England - where the standard length of study in most cases is three years - Scotland leads with a degree course that's traditionally four years long, and this Computer Games course at Glasgow Caledonian University is no exception to that rule. One of the big pluses in this course is their highly-praised option for a one-year long paid placement, which gives students an opportunity to put their skills to the test in a real-world work environment. Both creative and technical, their programme embraces the software engineering (usability/HCI) elements of game play, game level design, and key elements of game narrative and story telling.
Scotland and the EU fee (excluding England, Wales and Northern Ireland): £1,820
International fee: £11,000
5. BA (Hons) Computer Games Design, Teeside University
The final course in our rundown is Computer Games Design at Teeside University, which boasts state-of-the-art facilities that include high-end computers, dual screen systems and Wacom tablets. Teeside lets students experience the exciting challenges of 21st century game design first hand with a motion capture studio, Kinect lab and a dedicated games lounge (for when studying feels too much like hard work!). According to Unistats, 88% of students gave teaching standards at Teeside a thumbs-up and 45% of students were in work or further study six months after graduation.
Home/EU fee: £8,450
International fee: £10,950