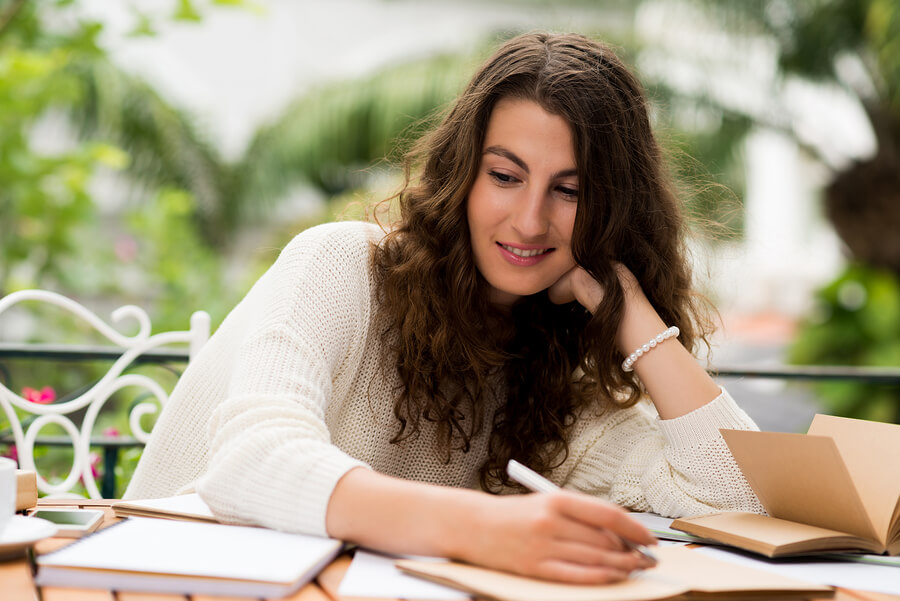 For a writer who would like to make a living as an author, there are as many paths to success as there are to failure. Many authors will confirm they completed several projects before they found publishing success, but a popular way of practising and potentially getting noticed is to enter writing competitions.
There are many short story competitions around the world that offer prizes and publication, and this can often be the first success for future novelists. If you look down the shortlists for such competitions, you will notice that many of the writers have a Masters in Creative Writing. Here we take a look at some postgraduates who have found success in short story writing.
Joanne Meek in the Costa Short Story prize
Joanne Meek was 3rd place in the 2014 Costa Short Story prize with her story Jellyfish. The story is set on a beach in Pembrokeshire, Wales, and looks at family relationships. It is the first story Joanne had published and she said that having a competition deadline helped motivate her.
She started Jellyfish during her time on a MA Creative Writing course at Cardiff University, and has been teaching as well as writing in the city since she finished the course. Joanne attended as a mature student, and found the learning environment at the university "hugely influential." The capital city of Wales, Cardiff is a seaside town with a mixture of modern culture (such as the Millennium Centre of Arts) and historic culture (such as Cardiff Castle in the centre of the city.)
The university follows a British degree structure, but is classed as a Welsh university and operates as a dual-language campus. The MA Joanne took offers hands-on experience including workshops, readings and Open Mics by famous authors.
Clare Chandler in the Costa Short Story Prize
Clare Chandler's story Gun Shearer, was shortlisted for the Costa Short Story Prize in 2013. Set in a heatwave in Australia, it uses the arrival of a sheep shearer to explore the main character's past. Clare had worked in publishing and had already been shortlisted for the Lightship Award, and written non-fiction books on subjects such as bonfire night and the Victorians.
Since graduating from the MA Creative Writing at Exeter University in 2012, she is focused on fiction writing. Exeter is a historic town in Devon with plenty of inspiration for creative writers. The city features in several novels: Roman Exeter was a setting in Rosemary Sutcliff's The Eagle of the Ninth, Van Helsing visits it in Dracula and the Crowner John Mysteries by Bernard Knight are set in 12th Century Exeter.
It also has an ancient link with literature: The Exeter Book, one of the most important manuscripts from Anglo Saxon times, is kept in Exeter Cathedral. The course Clare took has a particular focus on cross-discipline teaching. It also offers regular workshops and seminars by famous writers.
Shelia Llewellyn in the Bridport Prize
Sheila Llewellyn has been shortlisted several times for various short story competitions. Her flash-fiction piece, The Truth Untold, was highly commended in the Bridport Prize in 2014. As well as this, she has been shortlisted for the Costa Prize in both 2012 and 2013, the Fish memoir prize and the Sean O'Faolain prize. Her work is influenced by many things, including her time spent in Iran working for the British Council.
Sheila completed an MA Creative Writing at the Seamus Heaney Centre for Poetry in Belfast, and has gone on to do a PHD there as well. Ireland has produced numerous famous writers throughout the years, and the Centre is named after one of Northern Ireland's most famous poets. Seamus Heaney was known for his distinct style, which was influenced by ancient Celtic Irish poetry.
The Centre for Poetry is also focused on Celtic traditions, and the emblem of the college – a blackbird – is inspired by the Early Irish poem 'The Blackbird of Belfast Lough.' The MA Creative Writing has many famous alumni besides Shelia and is taught by acclaimed writers.
Kit de Waal in the Bath Short Story award
After working in law for many years, Kit de Waal now writes both prose and poetry. She has made it onto several shortlists, including the Costa Short Story award in 2013 and the Fish prize in 2012 and 2011. Her story A Beautiful Thing won second prize in the 2014 Bath Short Story award. She has also secured an agent and a three-book publishing deal, starting with her first book The Scarlet Emperor.
Kit did her MA Creative Writing in one of the most literary cities in England, at Oxford Brookes University. Authors from J.R.R. Tolkien and C.S. Lewis, to Iris Murdoch and Phillip Pullman are famous Oxford residents, and the city features in countless novels including Thomas Hardy's Jude the Obscure and Colin Dexter's Inspector Morse series. Also, it is host to the Oxford Literary Festival each year.
The MA Creative Writing course Kit took at Oxford Brookes combines creative writing with critical analysis, reflective commentary and academic research. Lecture speakers include Phillip Pullman himself, and modules can also be taken as part of a PGDip and PGCert.
Martyn Bryant shortlisted for the Bristol Prize
Album Review: Thoughts of Home by We Thought We Were Sailors by Martyn Bryant was shortlisted for the Bristol Prize in 2014. The story works as a fake album review, whilst also being about a group of music lovers after a gig. Since appearing in the Bristol Prize Anthology, Martyn moved to Canada, and has been published in other anthologies such as Feathertale, RYGA and The Mechanics' Institute Review 11.
He is working on a novel, and his MA at Birkbeck University will be useful when aiming for publication. The MA Creative Writing course was developed 11 years ago, and aims to help those who feel the need for professional support. Students, therefore, have opportunities to meet and interact with publishers and agents during the course, and aim for publication.
Most of the largest book publishers in the world have their UK headquarters in the capital, including Penguin Random House, Macmillan Publishers and Harper Collins. It is, therefore, a good base for any writers wanting to learn how to write publishable work.