IN 2016, UCAS had more than 28,000 applicants for Business and Management undergraduate degrees – that's over 5% of all undergraduate degrees. When all these students enter the workplace, there is a lot of competition for top jobs in the business sector. And for anyone who falls outside of the ethnicity or gender boundaries currently seen in business management roles, getting into global business leadership might be especially difficult.
A step towards international business management
Graduates wanting to get into global leadership roles quickly are going to have to find a way to stand out from the crowd, and the right postgraduate course can do just that. The MBA (Leadership Practice) at Edinburgh Napier looks to address the need for future managers and leaders. Taking this course will provide global economic knowledge, organisational management skills and an understanding of the competitive marketplace. For international students, it will also build strong written and verbal communication skills to give the confidence to present ideas and strategies to the business world.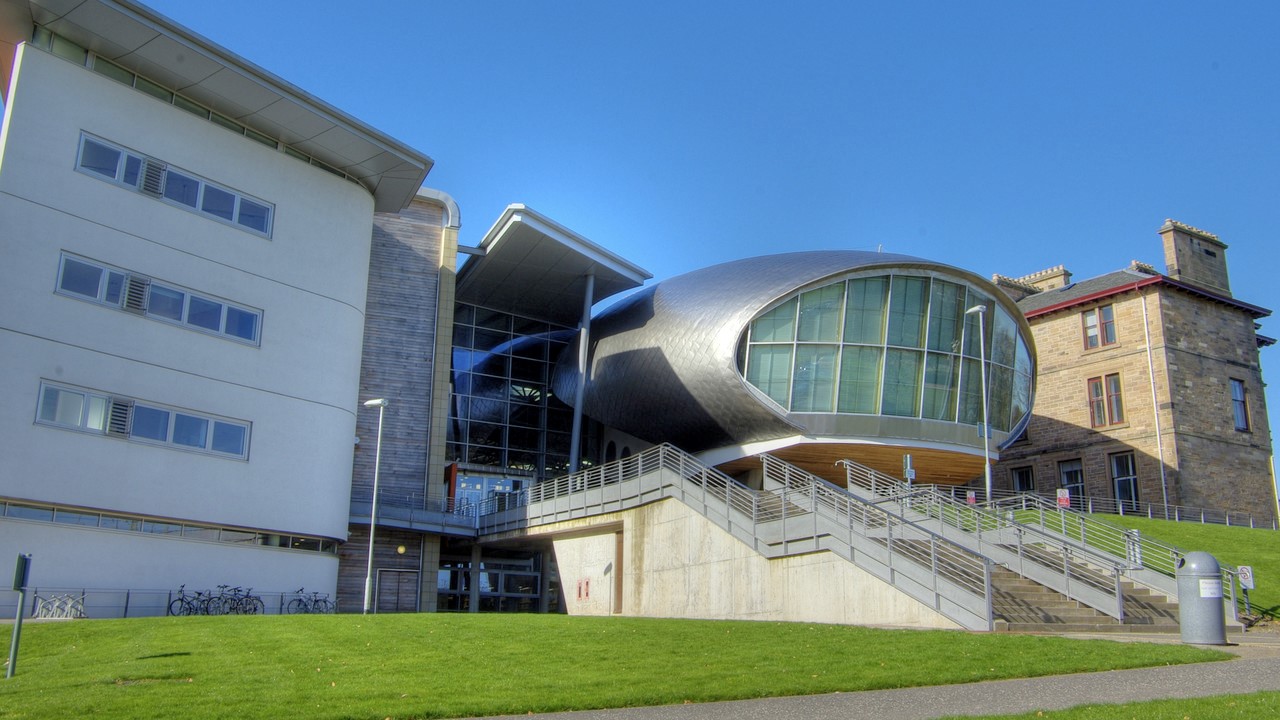 Currently in her first year of the MBA, Beenish Haleem, from Pakistan, feels that this course will be a good route into business management. "After completing my MBA (Leadership Practice) I want to contribute to the Pakistani economy as a female leader and I want to achieve a senior management position in a multinational firm."
Why study business at Edinburgh Napier?
Edinburgh is consistently ranked as one of the best, most beautiful, and most festive cities in the world – and it is a leader in the business world as well. After London, it has more FTSE 100 companies and start-up companies than any other city in the UK. Being placed in the city has encouraged Edinburgh Napier University to develop close links with organisations of all sizes around the world. Using these links, the MBA (Leadership Practice) lives up to its name and allows students a balance between practice and theory.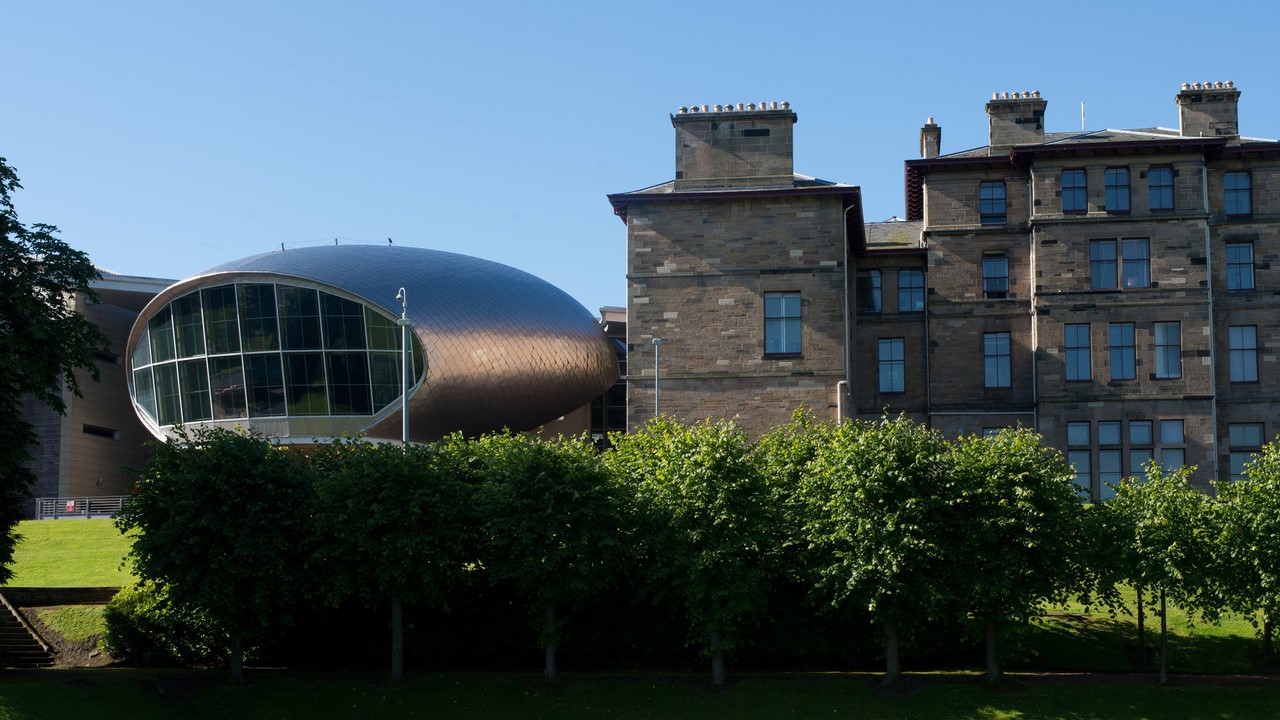 This is something that Lidice Rueda Cornejo, from Mexico, was acutely aware of when she was searching for a postgraduate programme. "As a single mother, to me it was very important to find the balance between theory learned and applicability to real working life." There is dedicated time during the course for practical elements as well as theoretical, including a residential weekend and a six week work placement, as well as masterclasses and workshops with guest speakers. "When I chose to study the MBA (Leadership Practice) I thought that it would give me something extra" Lidice says, "and it is exactly what I found."
A global perspective
Edinburgh Napier believes that an international perspective helps graduates to understand and tackle global business, economic and social challenges. The University is home to almost 4,000 on-campus students from outside the UK, and over half of the students studying in the business school are international.
Inderjot Gill from India notes that this lends Edinburgh Napier a good record in supporting international students. "University support services are always there for you. For international students, the immigration team will always help you with any letters, visa checks and also give you advice on applying for your course."
Enjoy the modern Craiglockhart campus
The Business School in based in Edinburgh Napier's most beautiful campus. Surrounded by calming green spaces and overlooking the city of Edinburgh, the Craiglockhart campus is the home to Edinburgh Napier's most iconic building – a silver-clad 'dragon's egg', aka the Lindsey Stewart lecture theatre, which nestles next to a network of older buildings. The 200 seat lecture theatre has the type of aesthetic quality that help students enjoy lectures. The other spaces on the campus – from tutorial rooms, to an open plan library, and a cafeteria in an old chapel – are similarly slick and modern.
But it doesn't just look nice: an exciting part of the Craiglockhart campus is the University's Bright Red Triangle consultancy unit, an innovation and enterprise centre that provides opportunities for students to link to businesses. Furthermore, for those that want to lead their own business there is the Moffat Centre, which provides 'start-ups' with onsite business space. Using the Moffat Centre's business units has helped launch 110 viable companies to date.
Support through graduation
Beenish says that "as a result of the course, most of the alumni have started their own business in the past 10 years." Having opportunities that extend beyond the course is one of the reasons that she chose to attend Edinburgh Napier. "I previously completed a bachelors in business administration and I found Edinburgh Napier most suitable for me because of their entrepreneurial focus."
Completing the course also makes networking easier off campus as you'll be enrolled as an Affiliate member of the Chartered Management Institute (CMI) and you'll join Edinburgh Napier's MBA alumni community, allowing you to network with like-minded professionals across the globe. This type of learning/working integration is part of the reason Edinburgh Napier has a 95% graduate employability rate.
Money matters
Although this course lasts for two years, the basic MBA tuition fees have been split: each year will be £7835 (for 2017/18 entry), and international students are in fact eligible for a 10% MBA discount. There is a further £500 discount as an incentive if you pay upfront – that's enough to help with the cost of visiting home!
Best of all, Edinburgh Napier offer some scholarships for international students. If you are coming from India, Pakistan, Bangladesh, Sri Lanka or Nepal, you will automatically be considered for a merit-based scholarship of between £1,000 and £3,000. You won't have to apply separately – you will automatically be considered for this scholarship when you apply. There is a similar scheme available for students from Africa, too.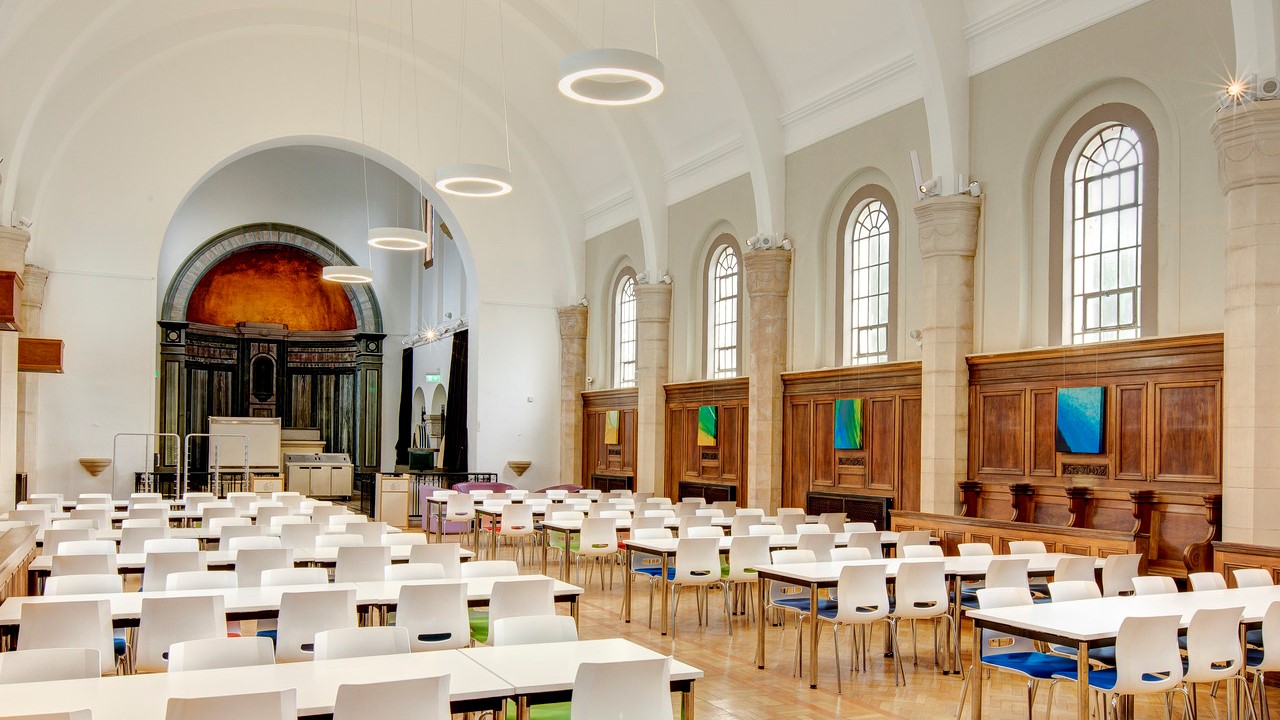 And it is also worth following Beenish's advice to prospective students, and "do more research on Edinburgh Napier University because there are so many things the university offers, for example scholarships, airport welcomes, and accommodation". If your country is not on the list for a merit-based scholarship, there is further funding available for students from other nations that you can apply for separately. Edinburgh Napier's Scholarship page has further information.
If you are interested in becoming a leader of the future, click here to request more information from Edinburgh Napier University about their MBA (Leadership Practice).