MUCH of Canada's presence in the cinematic industry is due to American studios filming in Canadian locations. The beautiful vistas make Canada an ideal locale for movies such as The Incredible Hulk (set in NYC, shot in Toronto), Brokeback Mountain (set in Wyoming, shot in Alberta), Mean Girls (set in Illinois, shot in Toronto), and Chicago (set in Chicago, filmed in Toronto). However, just because our neighbours to the South have been taking advantage of Canadian scenery, talent and financial incentives for years, doesn't mean Canadian content hasn't graced a screen near you. Canadian films have depicted the unique lifestyle, history and sense of humour of Canadians, showcasing what it's like to be a part of "maple syrup and hockey" culture.
Men with Brooms
Men with Brooms is the story of a curling team from a small Canadian town who have reunited ten years later to win the coveted Golden Broom championship in a tribute to their late coach. The plot twists both comically and heartwarmingly through the lives of the four teammates as they seek to overcome their past and present struggles. This movie about one of Canada's most under-rated (and challenging) sports also features one of Canada's most talented, if largely unknown to anyone born after the 1980s, actors, Paul Gross. It is a hilarious (and somewhat cringe-worthy) look at life in a small Canadian town and the power of community identity.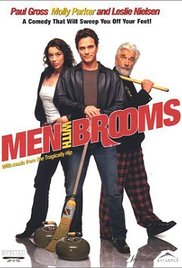 Passchendaele
Another one of Paul Gross' films, Passchendaele follows the story of Canadian solider Michael Dunne after he is wounded in France during World War I. Dunne returns to his hometown of Calgary, Alberta to recover from his physical and psychological trauma, only to meet and fall in love with Sarah, a nurse at the military hospital. A tale of both love and war, Dunne returns to Europe in order to protect Sarah's younger brother when he is sent to Passchendaele, Belgium, to fight in the third battle of Ypres. Canadians are proud of their contributions to the Allied effort during both World Wars and the movie Passchendaele is an exemplary tribute to the Canadian spirit of peace, loyalty and freedom.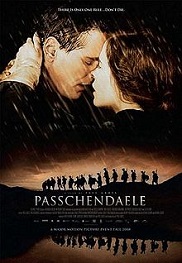 Anne of Green Gables
Anne of Green Gables is a best-selling Canadian novel, a movie and a television series about Anne Shirley, an orphan, who is sent to live with a couple on Prince Edward Island. The plot centres around Anne's efforts to convince the elderly couple to let her stay with them, even though they wanted to adopt a boy to help on the farm. Anne is a Canadian icon who embodies the country's values of family, strength and determination, wrapped up in the package of a spirited and fiercely independent young girl.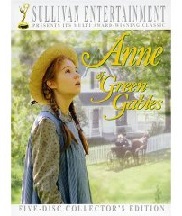 Polytechnique
Polytechnique is a profoundly evocative film about the "Montréal Massacre", the events of December 6, 1989 when an anti-feminist gunman murdered fourteen women at École Polytechnique in Montréal. The black and white film came out in 2009 as a historical record marking a painful moment in Canada's past and is a poignant look at violence against women. The anniversary of the massacre is commemorated in Canada as the National Day of Remembrance and Action on Violence Against Women.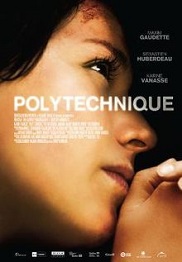 Canadian Bacon
Though technically an American movie, Canadian Bacon is a satirical look at Canadian-American relations, and as every Canadian knows, sometimes the best way to describe what it means to be Canadian is to say 'not American'. In the film, a public backlash following American manufacturing industry closures results in the President of the United States shouldering the blame for the economic downturn. In a hilariously misguided effort to improve his public rating, the President tries to start a war against Canada. Canadian Bacon features many famous Canadian actors and locales (even the Whitehouse scenes were filmed in Ontario) but the defining character of the film is the Canadian ability to make fun of ourselves, all the while patiently putting up with Americans making fun of us too, in a relationship sometimes akin to sibling rivalry.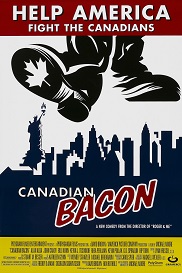 Once you've watched these, why not check out our must-see films that explain England, Portugal and Ireland?