Materials at Loughborough University
Read about our Undergraduate and Postgraduate courses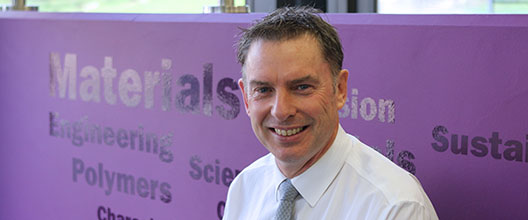 For nearly 50 years Materials Science and Engineering has been a core strength at Loughborough University, contributing to the advancement of the field through teaching, research and enterprise activities. There are currently 18 members of academic staff in the Department and a student population in the region of 350.
Materials have been used by man since the very earliest times. Indeed, we even name the epochs of our existence after materials, with stone, bronze and iron ages. We have since developed increasingly sophisticated materials, from everyday plastics through to the advanced superalloys used in jet engines and functional ceramics.
Find us on Social Media:



Facebook.com/lborouniversity


Twitter: @lborouniversity


Youtube: /user/lborouniversity


Instagram: lborouniversity