EDINBURGH is home to the biggest festivals in the world and attract 4 million people each year. It's most famous for the Edinburgh Fringe Festival - quite commonly and affectionately referred to as simply the 'Fringe' - which hosts an audience of 400,000 people each year.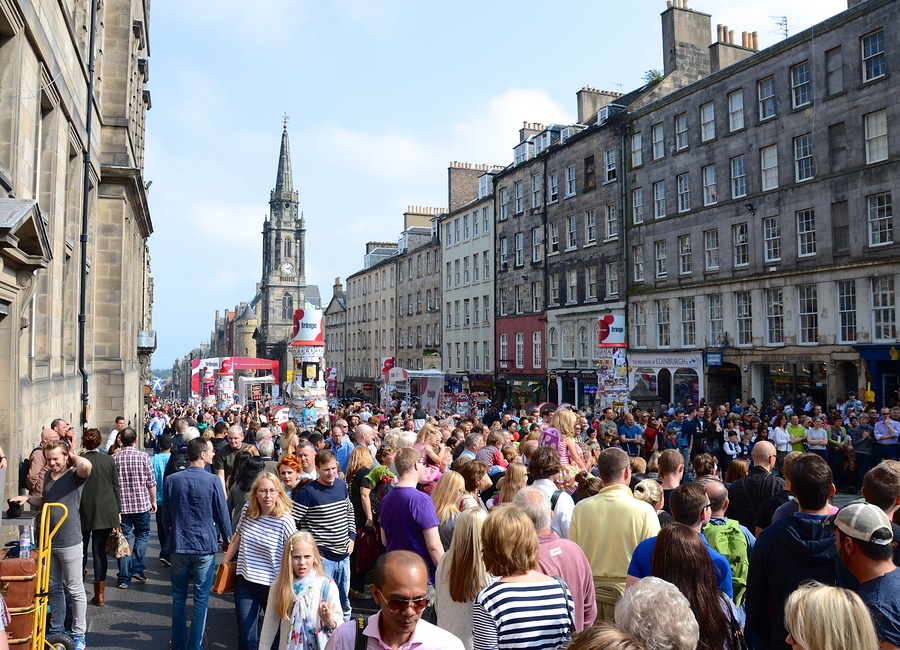 The world's largest festivals of arts, the Fringe is world renowned for being a gathering of eclectic performances, especially as it an open access event, meaning any performer(s) can perform across the city's venues (over 300 of them) and streets. Now in its 69th year, the fringe is still going strong and draws people from all over the world to come and take part in this month long showcase of arts, drama, comedy, and culture.
The annual Fringe festival highlights the fact that arts, culture and entertainment are at the heart of Edinburgh and what it has to offer. Many other festivals are held throughout the year including the International Science Festival, the Edinburgh Art Festival and the New Year Street Party, making this Scotish city a truly vibrant, inspiring, and diverse gem of a British city.
If you're a TV or film lover you'll enjoy studying in Edinburgh as it is a popular filming location. In 2013 it was used for 350 different filming productions and some of the most famous include The Da Vinci Code, Chariots of Fire, Cloud Atlas and The Railway Man.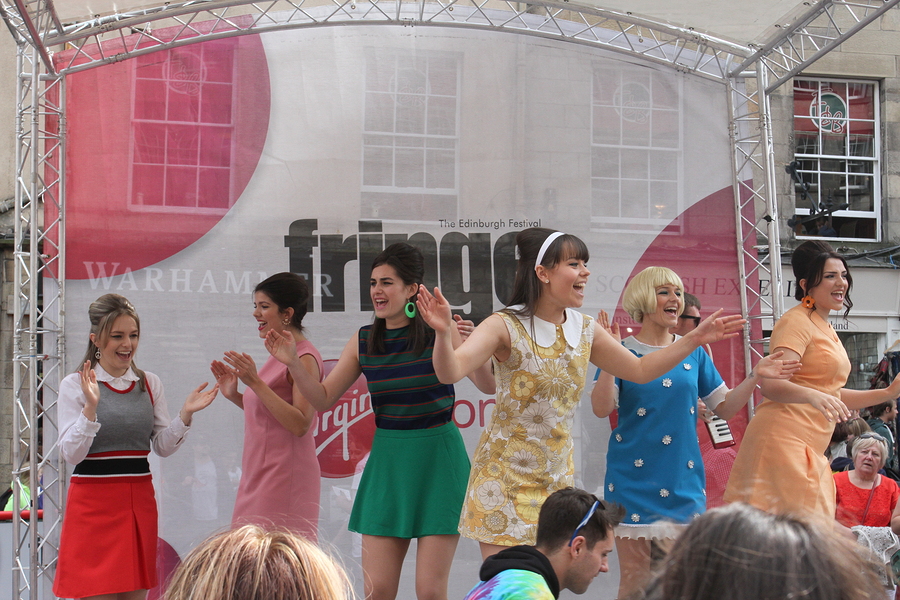 This year there were over 50,000 performances at The Edinburgh Fringe Festival in August covering a huge spectrum of genres from comedy to dance, spoken word, exhibitions and much more. In fact, the Fringe has been a key milestone on the road to success for many famous names and faces in the entertainment world including Rowan Atkinson, Eddie Izzard, and Billy Connolly.
A must for art and entertainment lovers, what better way to spend the summer than meeting new people, partying and gaining cultural experience?
If you're interested in studying in Edinburgh, click here to see our profile on Edinburgh Napier University. For any other information about the university head to their website here.