IT IS believed that the rise in agriculture and farming led to the growth of civilisation. But the continued spread of unsustainable agriculture could lead to the downfall of civilisation as well. It is estimated that by 2050, the world's population will be over 9 billion – almost 35% more than there is today. And there is pressure on the agri-food sector to find new and inventive ways to feed these people.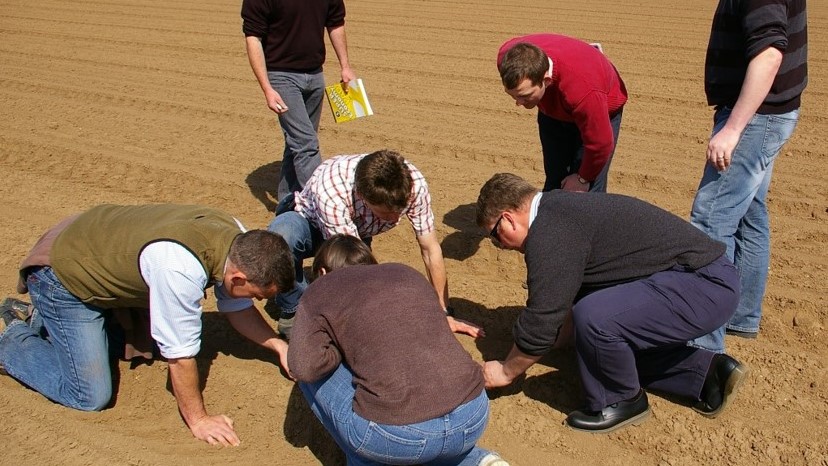 Agri-food is the largest job sector in the world and is therefore suitable for graduates from many disciplines. The sector is traditionally filled with those who have Biosciences, Engineering, Computer Science, Food Science and of course Agricultural degrees. However, there are very few courses that are specifically geared towards the sector and there is an emerging shortage of higher level skills facing the food and farming industries.
Preparing for a skills shortage
To tackle this shortage, a new post-graduate degree course is being launched for the 2017-18 academic year. The University of Lincoln's MSc Agri-food Technology will educate a new generation of farmers, innovators, technicians, and business leaders – combining the management, science and technology needed to bring food from 'farm-to-fork'.
"The University has designed this new master's course in response to demands from the industry," says Professor Simon Pearson, the director of the University's Lincoln Institute for Agri-food Technology (LIAT), which aims to support and enhance productivity, efficiency and sustainability in food and farming. "Increasingly, farming and food industries are becoming highly technical and automated sectors and the University is responding to the emerging skills gap."
What is the agri-food sector?
The agri-food sector is the process of food production and distribution, and includes a vast range of roles from farming to the point of eating. Agriculture companies, food manufacturers, producers and retailers are large employers in this sector, as are government departments that develop food policy. The agri-food sector is also intrinsically linked to globally important challenges such as land and water use, climate change, and health and well-being.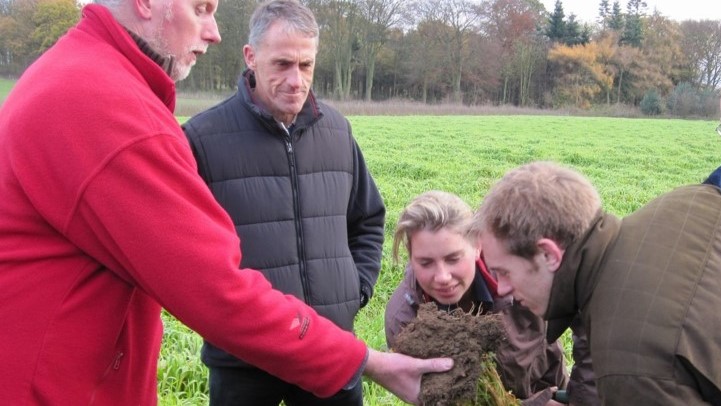 In the UK, the agri-food supply chain, which encompasses everything from farm to fork, employs 3.8 million people and is worth £96 million pounds.
What is agri-tech?
Agricultural technology, or agri-tech, is specifically about developing new technologies to expand food production. A main focus of agri-tech is reducing the impact of farming on the environment, but it can also increase productivity, profit, or health and safety.
Some of the main aspects of agri-tech are:
Creation of new food and drink productions

Crop management, including weeds, pests and diseases

Water reduction

Plant and animal health, nutrition and modification

Agri-robotics
According to UK government statistics, agri-tech currently accounts for £14.3bn GVA in the UK and 542,000 jobs, and the output of the agri-tech sector has grown by 16% in the past five years.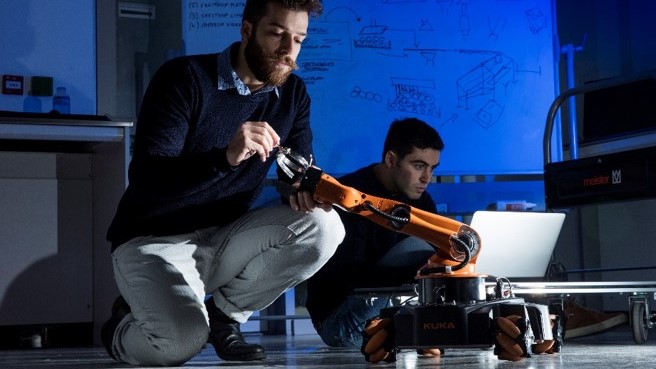 The fastest growing sub-sector of agri-tech is precision farming and engineering, where robotics are being developed for tasks such as driving tractors, killing weeds and planting seeds.
What does an MSc Agri-Food Technology degree involve?
UoL's MSc Agri-food Technology is a well-structured course that links pre-farmgate with post-farmgate operations, supported by the facilities and experts at LIAT. The Master's programme will be led by Dr Ramana Sundara, who joined the University of Lincoln with more than two decades of industry experience after working with Nestle. The course is intentionally wide ranging, helping to prepare students for multiple opportunities in the world's biggest industry.
Example modules include:
Advanced Crop Science

Agri-Robotics

Commercial and Operational Management
As part of the Independent Agri-food Research Project, students can choose a research topic that interests them, either in industry or in academia. They then get to develop their project under the industry and academic expertise within the LIAT, as well as Lincoln's National Centre for Food Manufacturing (NCFM) and the staff on campus. Dr Sundara says that "this will give them a fantastic opportunity to specialise in their chosen field, apply new knowledge in a real-life setting, and make invaluable contacts with potential employers in the region's agricultural and food processing industries."
Where can an MSc Agri-Food Technology course lead?
The UK is host some of the world's biggest agri-tech companies and these employers are looking for graduates who have not only strong scientific, quantitative, and technical training, but also a familiarity with the agri-food industry. For international graduates, there will be more jobs available to you, as agri-food and agi-tech are industries that cross borders.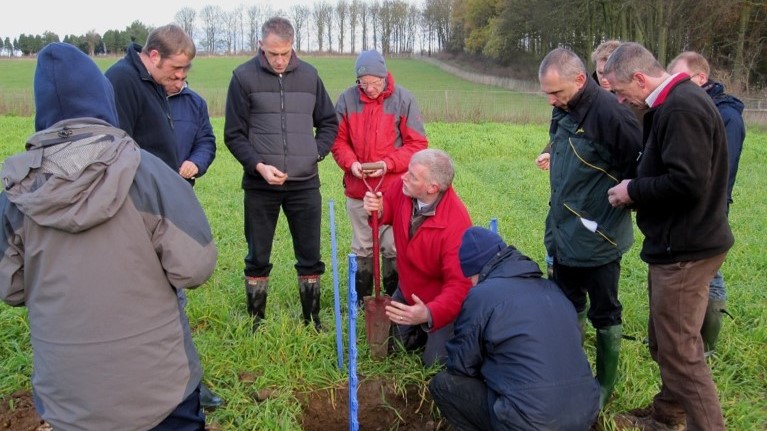 Example job areas include:
Technical and engineering

Marketing

Distribution

Plant supervision

Product development

Business and management
Staff will support you to explore the diverse range of careers in the sector, from R&D to senior management, utilising the University of Lincoln's far-reaching industry links, including:
Moy Park

Marks & Spencer

Garford Farm Machinery Limited

The Centre for Ecology & Hydrology

Produce World

Bakkavor

Branston Ltd

Tulip Ltd

Berry Gardens
The UK is seen as the home of agricultural research and there is significant investment into research and development. £450 million comes from government agencies each year and LIAT has secured millions of pounds of grant funding. Its researchers are working on a variety of world-changing projects, from integrating 3D imaging and automation into harvesting and weeding technologies, to investigating the genetic code of foodborne pathogens.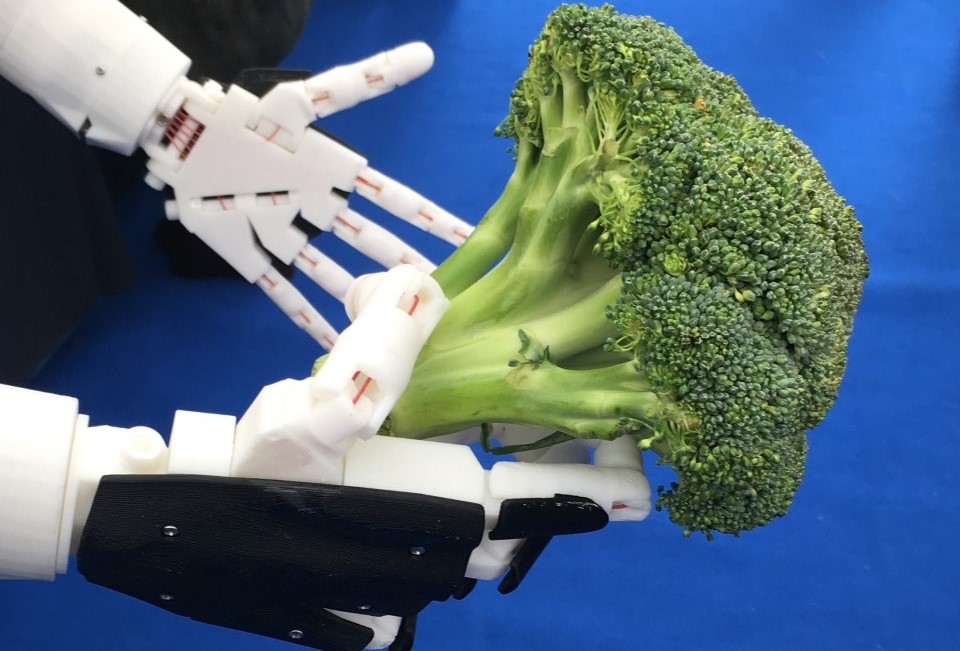 A way to save the world?
Science fiction films such as Interstellar and The Martian are based in futures where we no longer have the resources for the Earth's growing population. Whilst these films are fictional, their context could be quite real: the global and environmental demands of food production must be balanced with consumer want, health, nutrition, and safety.
Future leaders in the agri-tech industry must be able and willing to utilise all the latest tools in order to meet the demands of the modern world in modern ways. So if you're looking for a stable career that really make a difference, the MSc Agri-food Technology would set you on the right path.
This article was written in partnership with the University of Lincoln and the LIAT. For more information on the requirements for the course, please head to the University of Lincoln profile and fill in the contact form.