Welcome to IHS, the Institute for Housing and Urban Development of Erasmus University Rotterdam
IHS is the Institute for Housing and Urban Development Studies of Erasmus University Rotterdam. Founded in 1958, the birth of IHS is associated with the reconstruction of the post-World War II Rotterdam, a city that was heavily destroyed during the WWII bombardments. We love cities and work passionately for their development by offering quality, education, research and training. IHS welcomes talented and driven individuals, who want to extend their expertise in the sphere of urban management and development.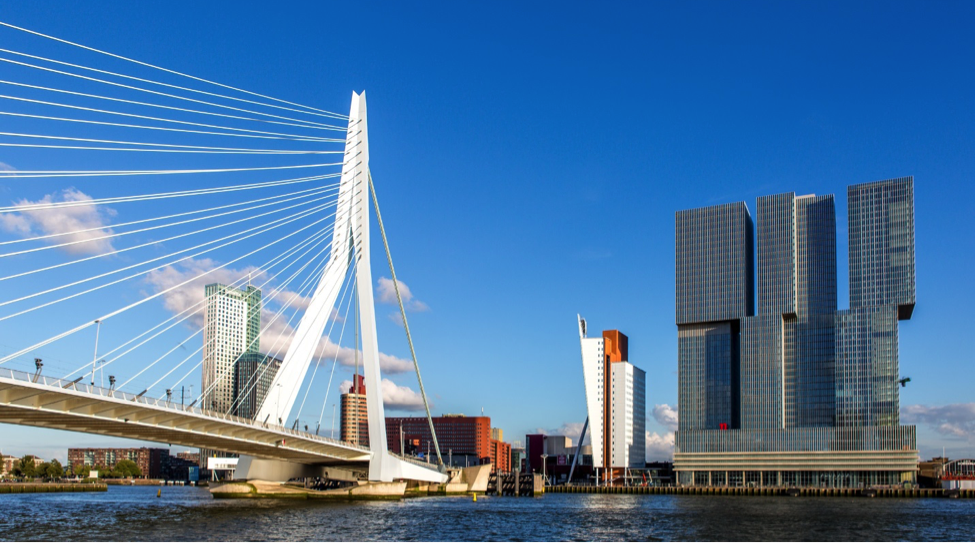 Our course programmes range from short post-graduate diploma courses to Master Degree programmes and a PhD programme in the urban management and development theme area. The participatory and action-oriented training and the international perspective of IHS aims at improving knowledge, skills and attitudes for managing the urban development processes of developing and developed economies.
Why study Urban Management at IHS?
You'll tap into a knowledge base and a network built over 60 years of experience in urban development

You'll learn from international high profile (guest) lecturers with long-standing experience in the field

You'll earn an internationally renowned diploma from a top 100 ranked university
IHS is located in Rotterdam, a city of daring urban vision and a top 10 destination in the world for its first class architecture and dynamic lifestyle. Further situated in the Erasmus University Rotterdam (EUR) campus Woudestein, our students enjoy a green, open and safe campus environment. The spacious student areas equipped with various comfortable lunch, study and hang-out places of tables and benches are some the preferred social and study areas on the campus. To promote sports and sustainability, the Woudestein campus provides numerous bicycle stands and a fully equipped sports complex for its students.

Facebook.com/ihs.rotterdam.fanpage


Twitter: www.twitter.com/IHSRotterdam


Youtube: www.youtube.com/user/IHS Rotterdam